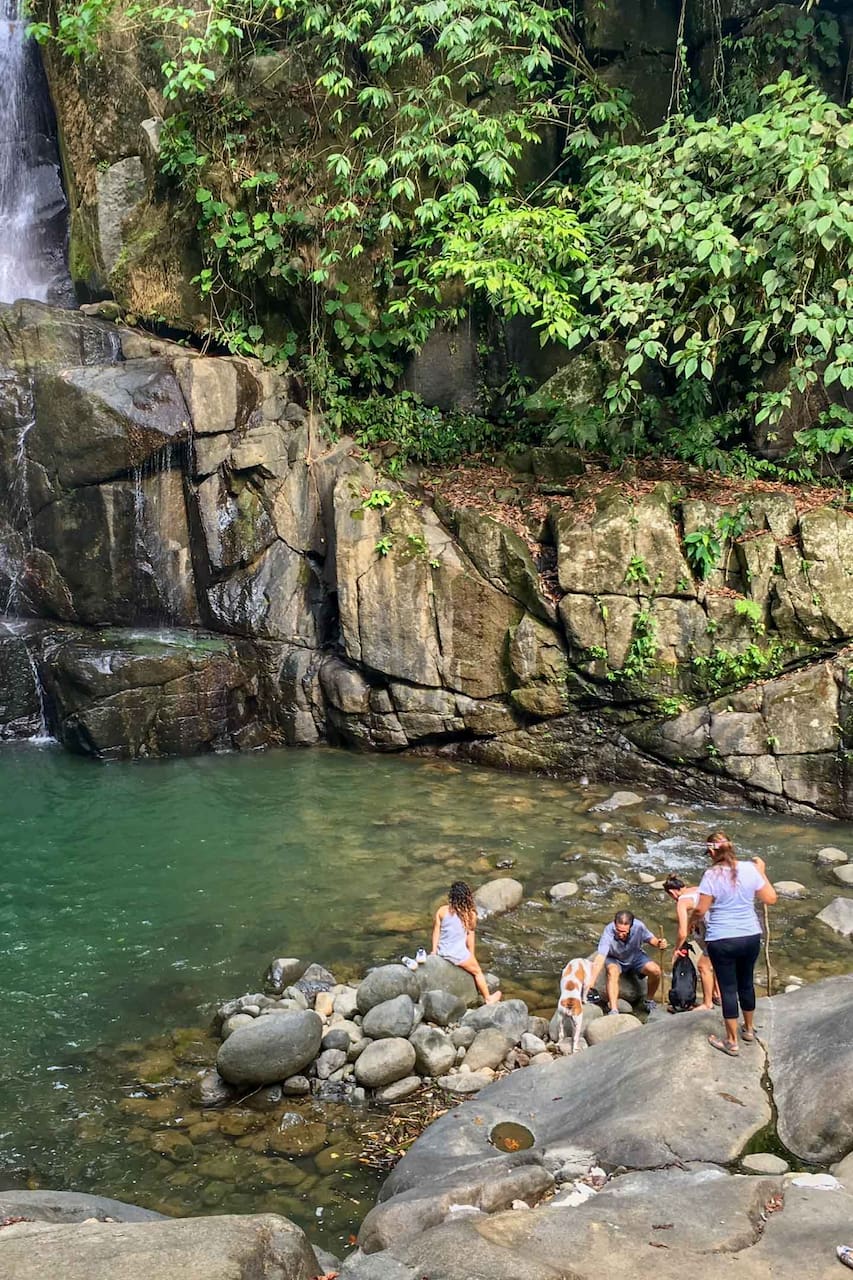 Hike to Spectacular Waterfalls
Hike to Spectacular Waterfalls
I've been coming to Valle Diamante and Chirropo Mountain for 13 years and now live in Platanillo, a gateway to Diamante and Costa Ballena, year round. Diamante Valley has become an epicenter for healthy living attracting people from many countries. For me the heart of living fully is enjoying the natural environment, particularly the waters that flow through the valley to the Ocean. I've hiked to…
We'll meet at Casa Ceiba, where we have access to internal trails that lead to a spectacular 80' waterfall approximately two kilometers away, or about an hour's hike. Alternatively there are a number of other shorter hikes to reach smaller falls and swimming holes. Before we leave I'll orient guests using online maps and a paper topographical maps that identifies the creeks and rivers nearby…
My unique tours will vary from 2.5 to 4 hours depending upon the waterfall(s) and are moderate to vigorous. Bring a bathing suit, hat, and water. Wear closed hiking shoes. Smoothie and lunch included!
Food
A light lunch sourced locally: might include tempeh spring rolls, organic boiled eggs, guacamole and chips, and salads.
Drinks
Fresh local fruit smoothie, with options for iced mocha blend using mixture of raw cocoa and raw coffee with roasted.