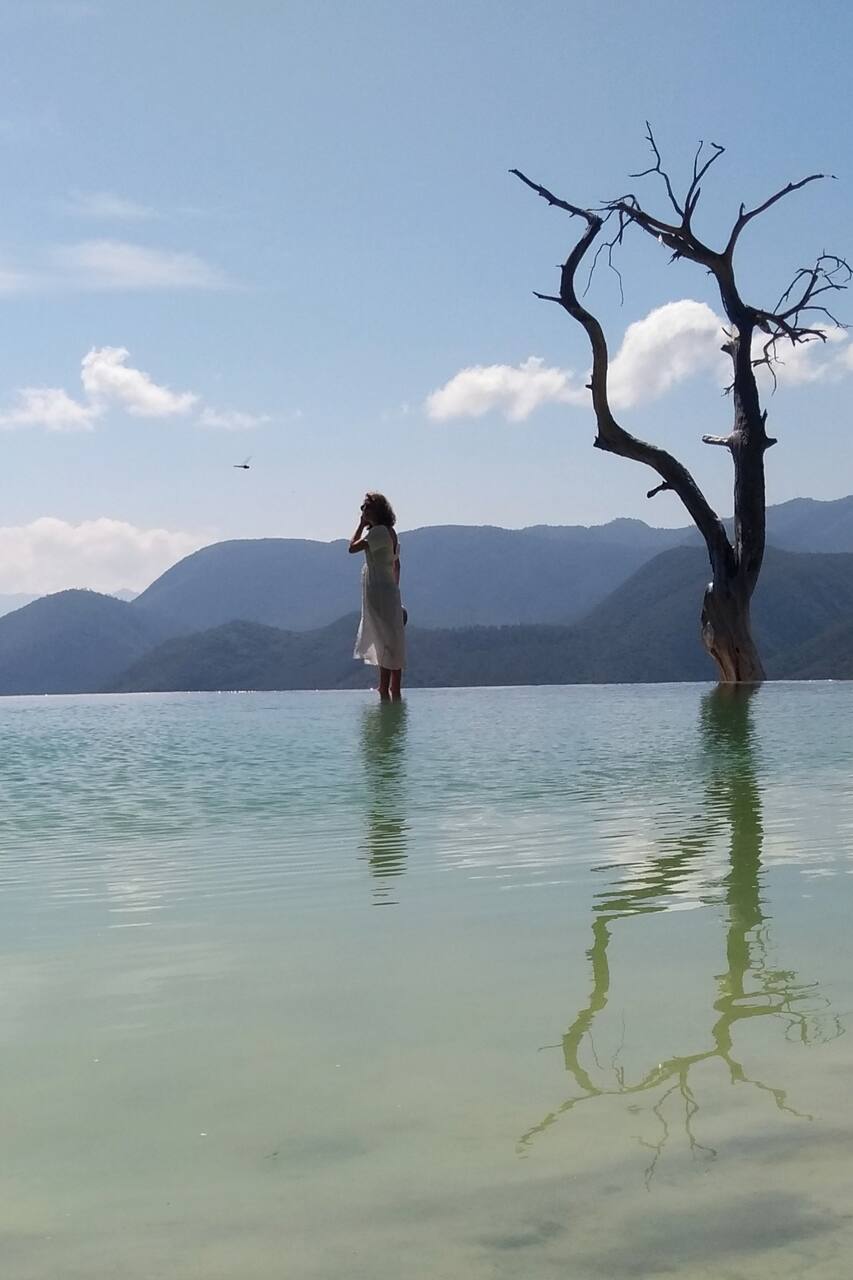 Includes:
ドリンク、チケット1枚、移動送迎

人気です! 予約60人突破。
We are a couple of Oaxacan lovers of the cultural riches of our State. We are founders of the brand of "Mezcal Cosha Nostra", 100% handmade. We consider ourselves ambassadors of our State and its history, places, handicrafts, food and drinks. We wish to share this taste and convey the taste of a good mezcal, its spiritual sense and teach to taste it. We also provide the airbnb experiences: "Monte…
We will meet in the center of the city of Oaxaca for depart on a trip among friends to visit Hierve el Agua, rank in the top 10 natural places to visit in México. There, you will have 2 hours to spend the time as you like, could be swimming in the natural pools of Hierve el Agua, or taking a walk on your own on the mountain trail. Then we will visit a artisian rugs workshop where you appreciate…
Wear comfortable clothes, bring your camera and extra money for the meal or for to buy mezcal and handcraft, we have a lot of room in the suv!
Drinks
2 Mezcales de diferentes agaves 2 Curados de Mezcal (mezcal fruit) 1 Bottle of water
Tickets
Entrance tickets to Hierve el Agua
swimming suit, towel, if you want to swimm
Some money for the tip for the mezcal factory guide
The oaxacan meal is not included in the price of the tour