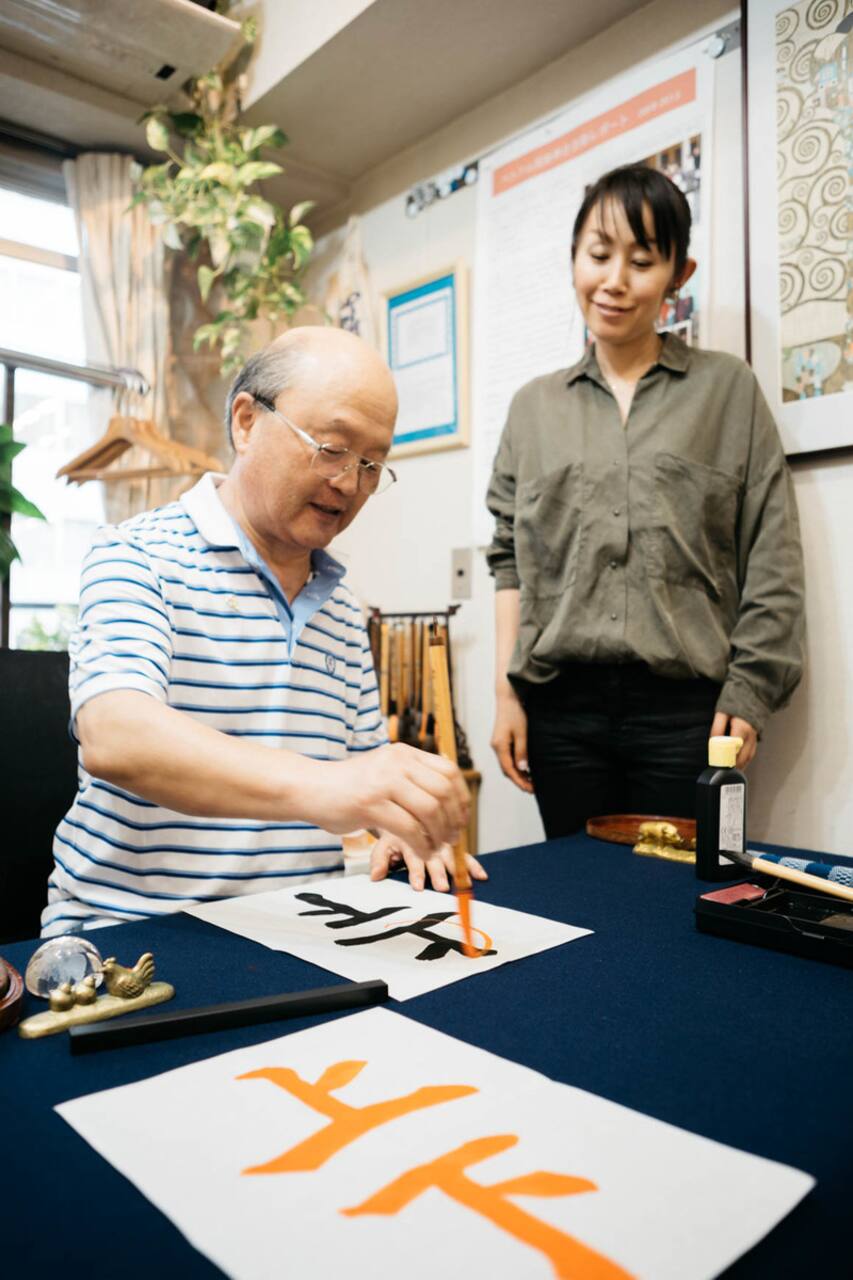 Brush and Ink (Japanese calligraphy)
Brush and Ink (Japanese calligraphy)

5つ星330件超え!絶賛の嵐の体験です。
I am a master of Japanese calligraphy. With 45 years of experience, I hold the highest rank of "Shihan" and have taught to foreign visitors for over a decade. I'm also the founder and CEO of the educational organization called NPO-LESA.
For the past 11 years we have been providing English storybooks, study materials, warm clothes, simple beds, school scholarships and medical health checking to 500 children in Vietnam who suffer from AIDS or are in very difficult circumstances.
こちらは
社会貢献体験
です。参加費は全額、「NPO-LESA」に寄付されます。
We will gather together to learn the art of Shodo–Japanese calligraphy. We can study the most popular Japanese characters using Fude (brush), Sumi (Indian ink), also we can study Japanese Do's and Don'ts at the same time. We can talk and discuss our today's work after our lesson, over cookies and tea. You could say that it was the most impressive and memorable experience on your trip.
Shodo trial set
Shodo trial writing set and basic Shodo description will be provided for the lesson.