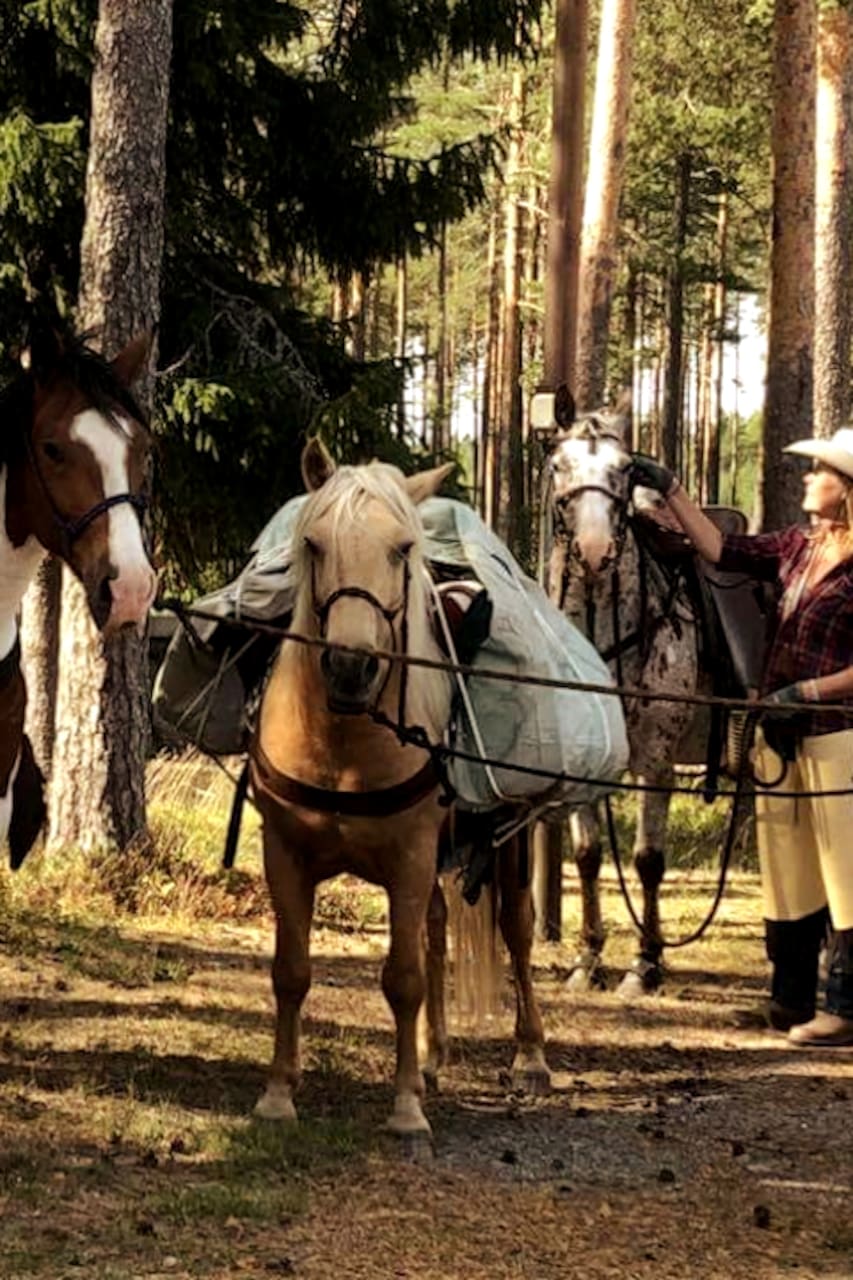 Horsebackriding in Luleå wilderness
Horsebackriding in Luleå wilderness
I am a cowboy at heart and to the cord, and prefer to spend my days on horseback. I love riding backcountry exploring and finding new paths in the woods.
After we have met on the ranch we rig the horses toghether and get ready to ride. We will ride for a two hour trail to a mountain, where we will enjoy the view before riding back. Once we are back at the stable we unsaddle the horses and sets them loose.
Transportation
We can offer you transfer from airport or the city of Luleå, to our ranch.
Equipment
We will provide you with proper gear like chaps, boots and hat, so you get into cowboy mood. You will be fit for riding.
Clothes fit for outdoor experiances.