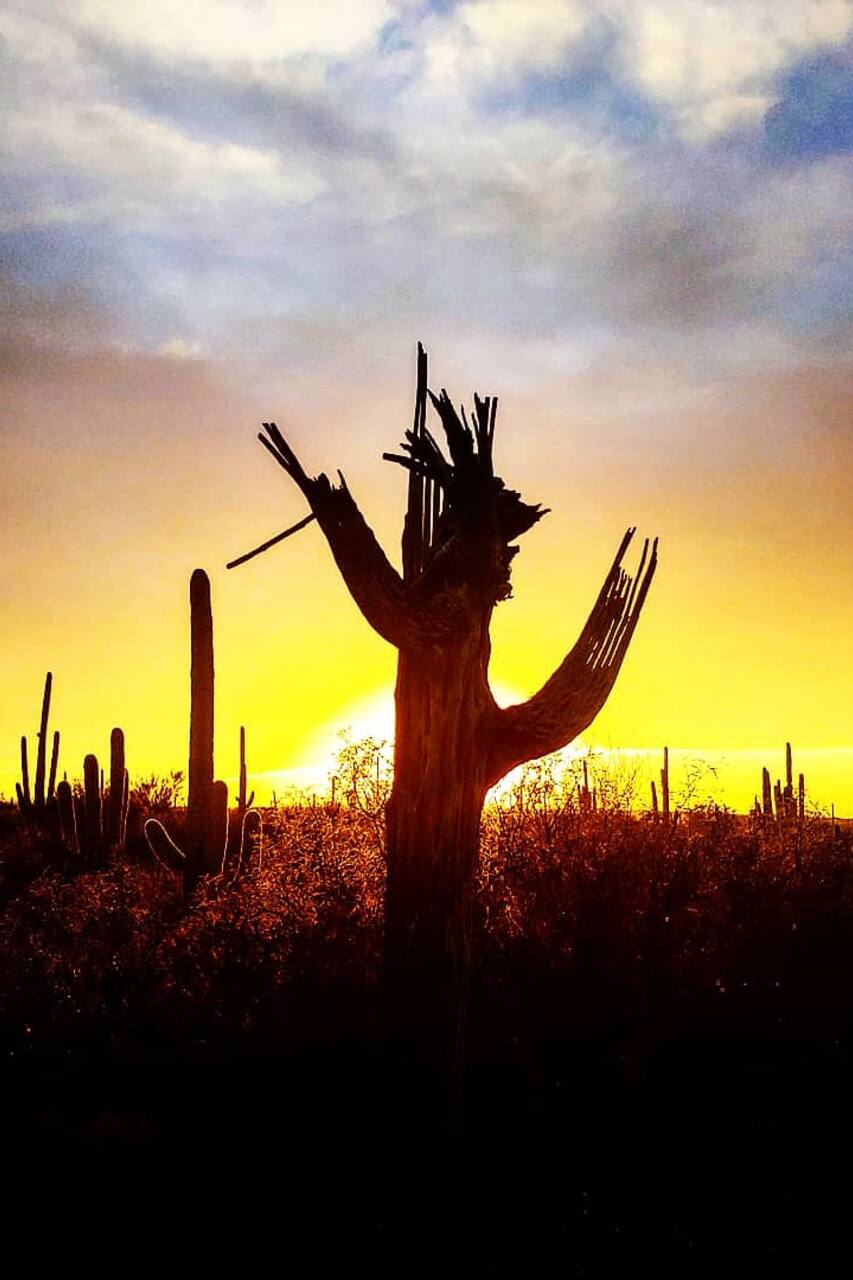 Hike the Sonoran Desert with a Guide
Hike the Sonoran Desert with a Guide
I am a professor at the Univ. of Arizona & my wife & I are experienced, avid hikers obsessed with the rich beauty of the Sonoran desert that surrounds us. We have lived all over the world hiking & exploring nature-from the foothills of the Himalayas to the stony mountains of Korea to the jungles of Central America-but few places compare to the gorgeous vistas & the diversity of trails here in…
We will hike the beautiful Sonoran Desert. As guests visiting Tucson, you will have the unique opportunity to explore the rich Sonoran Desert on foot with local experts that bring an abundance of experience and knowledge to the trail. After booking, we will be in touch to learn a little bit about you and to touch base about where to meet, what to bring, etc. Then...we hike! The Sonoran Desert…
Tickets
We (your guides) will cover all fees (access fees, parking, etc.) associated with the hike.
Equipment
We will provide sunscreen for all guests and will also bring along a trail map, a compass, and a basic first aid kit.
Good hiking shoes/boots and socks
Water ( AT LEAST 1 Liter per person, recommend more)
Trail Snacks (to keep our energy up!)
Light, loose, long-sleeved clothing (think layers)
Guests have the chance to hike with knowledgable local guides (either Kristy or Alan...or both!) on trails throughout the Sonoran Desert surrounding Tucson. Depending on the time of year, we will select trails that are typically less crowded and more popular with the locals than with other visiting tourists. All trails are easy-to-moderate, family-friendly, and filled with the beautiful elements of the Sonoran Desert.
ガイド付きハイキング
Hike the Sonoran Desert with a Guide