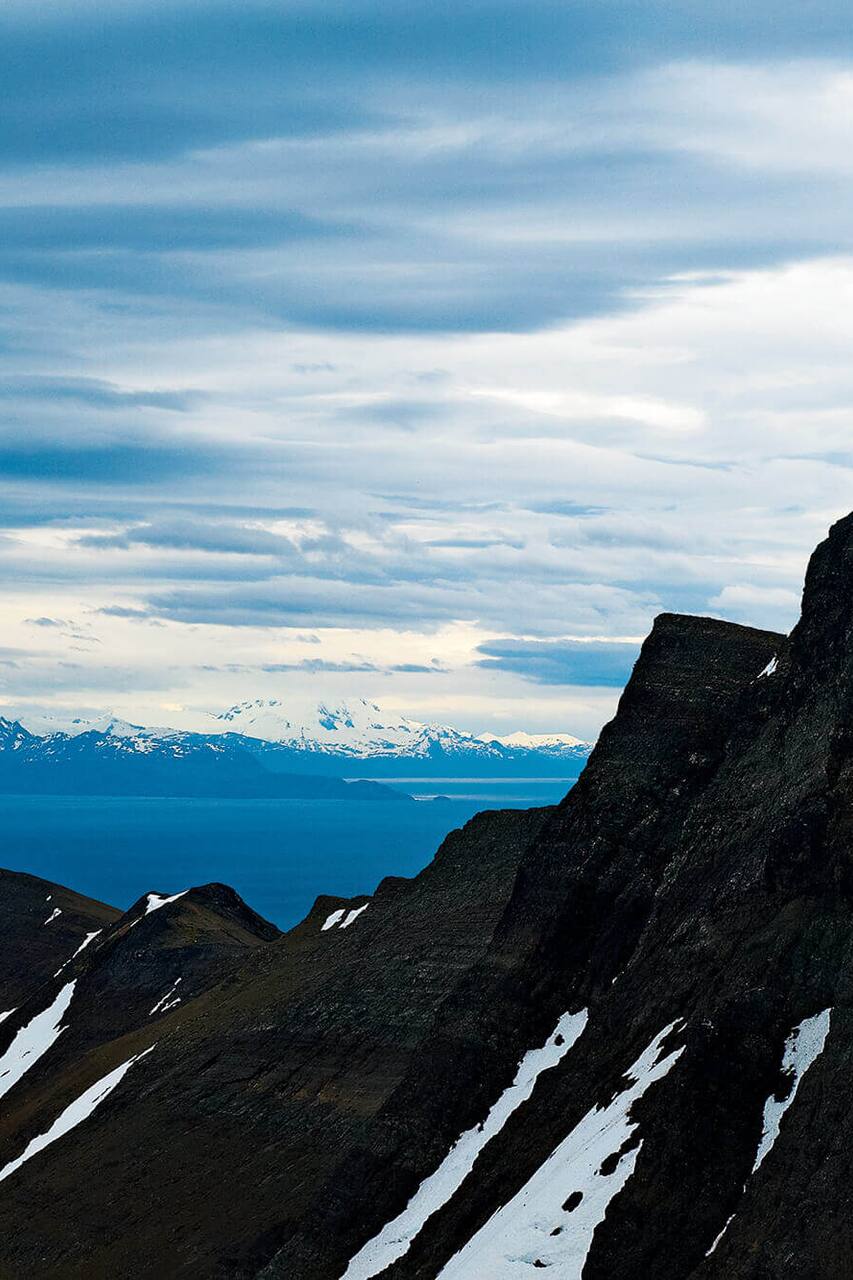 Hike Mt. Tarn with a Local Trek Guide
Hike Mt. Tarn with a Local Trek Guide
I´m a certificated trekking guide in Patagonia with the Wilderness First Responder and Mountaineering Course. I´m registered in Chile Sernatur (National Tourism Service). I´m originally from Punta Arenas and I have beeing guiding in Torres del Paine National Park since 2014. I speak English, Spanish and Portuguese. I´m a easy going person and I would love to share with you a beautiful day hike in…
We will do a full day hike to the summit of Mount Tarn where is located in the southern part of Brunswick Peninsula close to Cape Froward. I will pick you up at your hotel/accomodation at 7:30AM and we will drive 75km south of Punta Arenas untill Punta del Árbol to start our hike. It´s a 7 hours hike with 7.5 Miles and 2.400 elevation feet. It´s a demanding hike and we will pass through the…
Depending on the weather the visibility changes
Food
Lunch Box with sandwich, cereal bar, nuts, chocolate and fruit. Let me know you are vegan/vegetarian/gluten free/alergic, etc
Drinks
Traditional Mate Tea from Patagonia.
Transportation
Pick Up and Drop off at your hotel/accomodation in Punta Arenas. Pick Up at 7:30am and Drop Off around 19:00pm.
Rain gear - jacket and pants
Monte Tarn is the highest mountain in the area with 825mts high wich Darwin climbed on his way through Patagonia. There he found the first fossils in the region. If the weather conditions allows it we will have a panoramic view from the summit. It´s a perfect hike for those who wants to avoid the crowds during high season in Torres del Paine National Park and enjoy the inhospit Patagonia.
ガイド付きハイキング
Hike Mt. Tarn with a Local Trek Guide