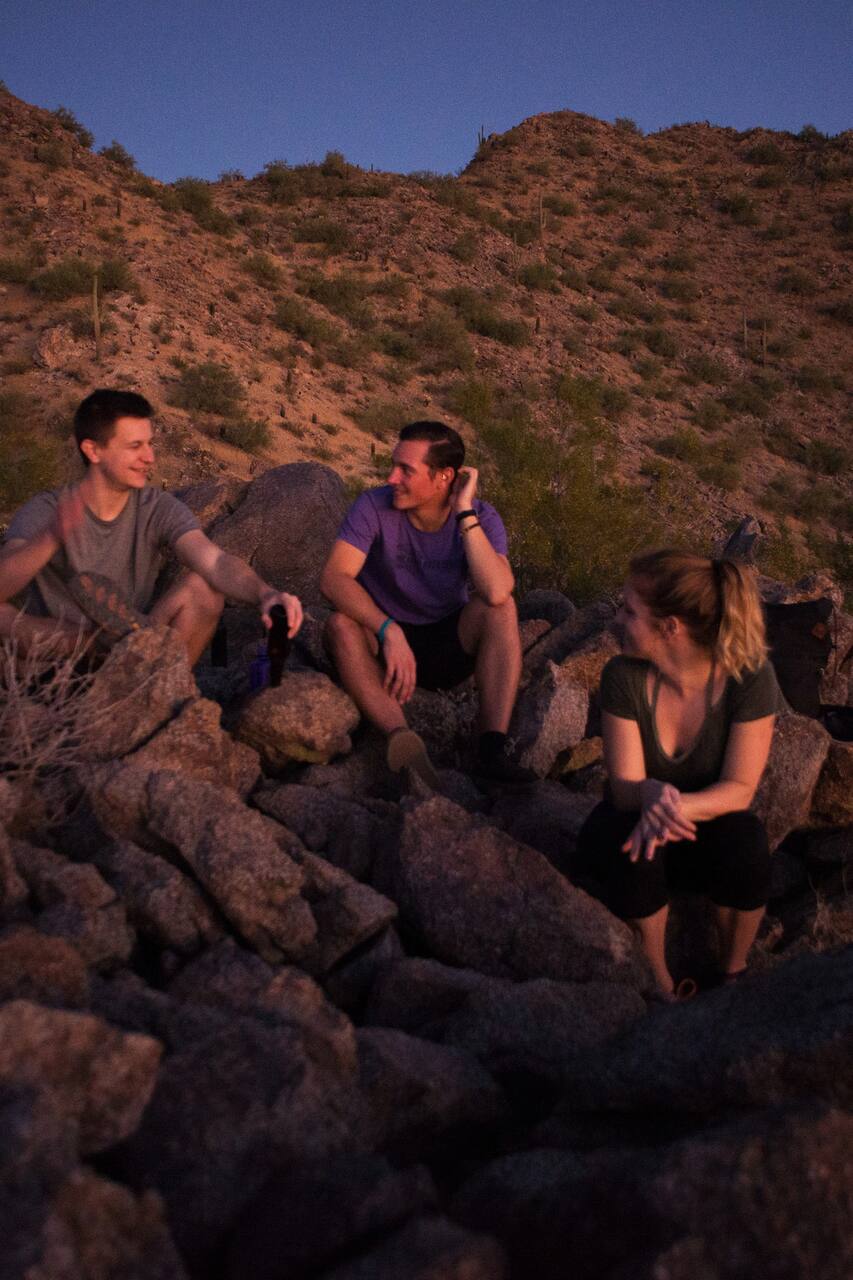 Full Moon Desert Night Hike
Full Moon Desert Night Hike
I have worked for several outdoor education and expeditionary learning institutions including Outward Bound and Prescott College. I spent several years in the guiding industry. I studied Adventure Education in my undergrad and have served students and clients all around the country. I am Wilderness First Responder and CPR certified.
This is a 2 hour hike experience (around 1.5 hours actual hiking) under a full (Sunday 1/20) or nearly full (Saturday 1/19 & Monday 1/21) winter moon. Sunday's full moon will include a total eclipse! It has been dubbed the "super blood wolf moon" due to its phase. It will be the best visible lunar eclipse since 2010 in the US. Night is a marvelous way to experience the desert. Many creatures that…
You don't have to be an athlete to participate in this experience! However, you should be prepared for some uneven and rocky trails that involve elevation gain and loss.
Warm clothing- Temperatures may drop to around 55*
Good hiking shoes! The trail will be rocky
Flashlight or headlamp- a phone light will do, but make sure it's charged!