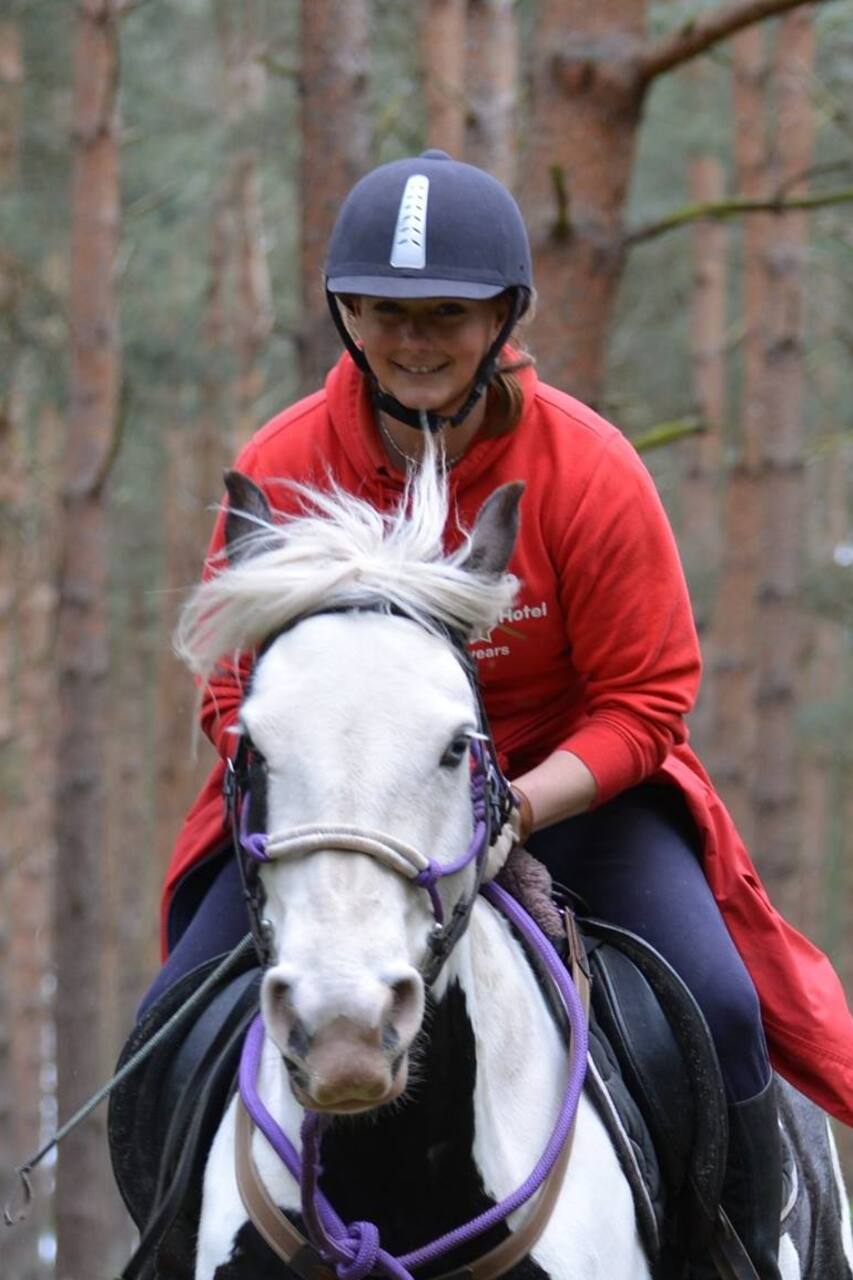 Horse Riding in the Scottish Highlands
Horse Riding in the Scottish Highlands
Hi! I'm Gillian and I love to spend time with my horses exploring the wonderful hills and glens of the Scottish Highlands. With the Cairngorm Mountains on my doorstep and many years experience guiding international groups of people over varied terrain, I'd like to share some of the hidden views that you can only truly appreciate from horseback.
This exclusive horse riding experience is for experienced horse riders only. You'll arrive at my stables and be introduced to the girls, Holly and Lola. You'll be riding Holly, a lovely Gypsy Vanner schoolmistress and to start off you can give her a brush to make her feel and look good, then, after tacking her up, we will mount up and head for the hills. The hack lasts for 2 hours and is mostly…
In Scotland you can get 4 seasons in one day! Please ensure you bring appropriate clothing for Scottish weather, remember, you can always take layers off
Transportation
Horses and all tack is provided, including a small bum-bag to carry anything you need to take with you.
Appropriate Riding Clothes
Sensible boots for riding in
Riding hat if you have one, I do have a few spare ones, but if you can, bring your own