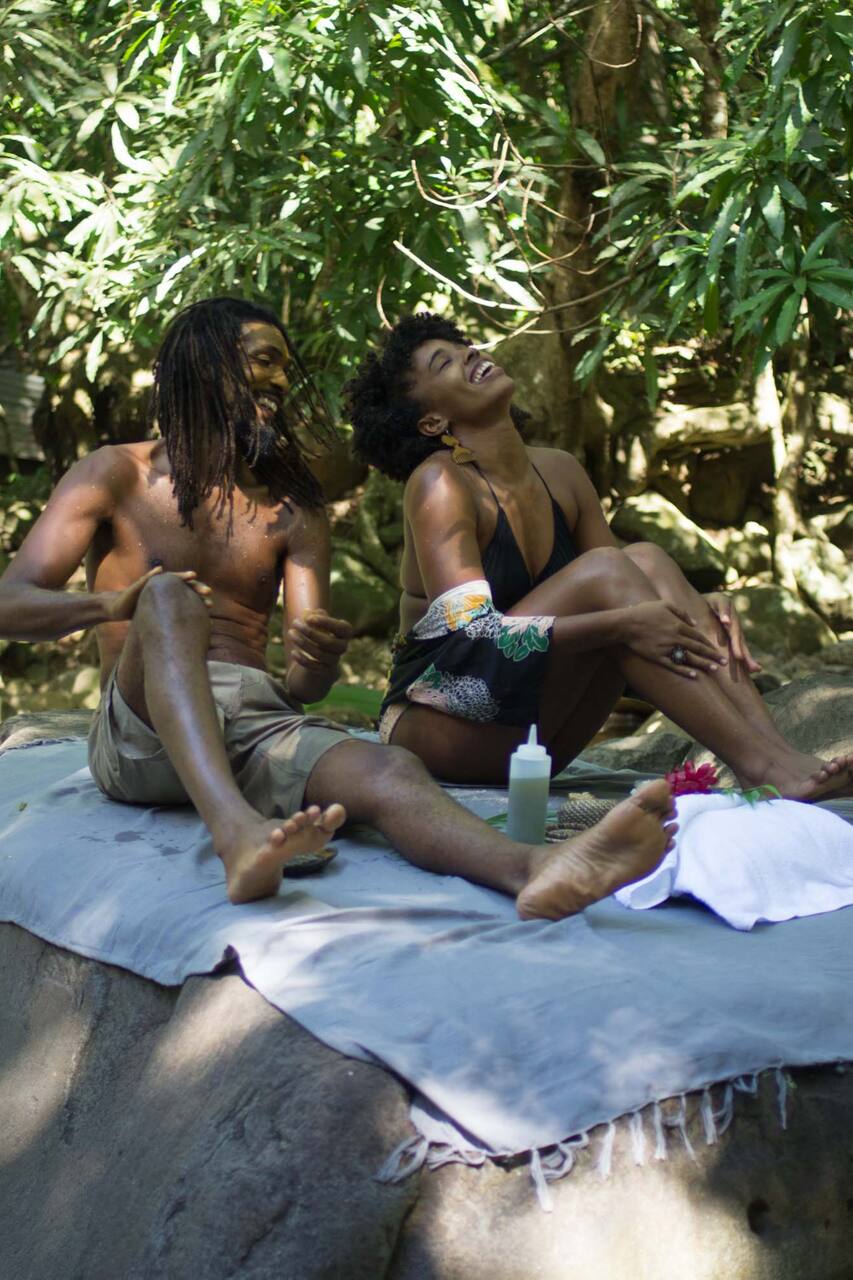 Ancient beauty session in the river
Ancient beauty session in the river

大体いつも満席!予約のとれない人気体験です。
Native Guadeloupean woman, Im a registered Esthetician, owner of a 100% vegetal ancient local cosmetics brand . Food, Nature and Science lover, especially Biology, Cosmetic that I studied at school. From an early age, I've learnt how to enjoy what is in my close environment : from cooking to selfcare, using plants and Nature is really a child's play. Nature is a inexhaustible wealth and i love…
I am kindly requesting you to come to the river with me and experience authentic caribbean beauty methods. I want you to join me on my (almost) daily selfcare routine. In the morning, you'll get an invigorating boost to start the day. On a big flat rock next to a bubbling spa bath, a beautiful range of 100% vegetal beauty products is made available to you : herbal shampoo and aftersun care,…
Beauty products proposal depends on availability in Nature. If it rains, the experience can be cancelled and rescheduled. You'll be required to sign a waiver, so please arrive 10 min in advance.
Food
Food for your brain : knowledge of natural ressources benefits and their traditional uses.
Drinks
Herbal infusion or spicy local cocoa tea. Kalbass vegetal mugs
Equipment
Herbal beauty products handcrafted by yourstruly : shampoo, aftersun, face and body scrubs, face mask.