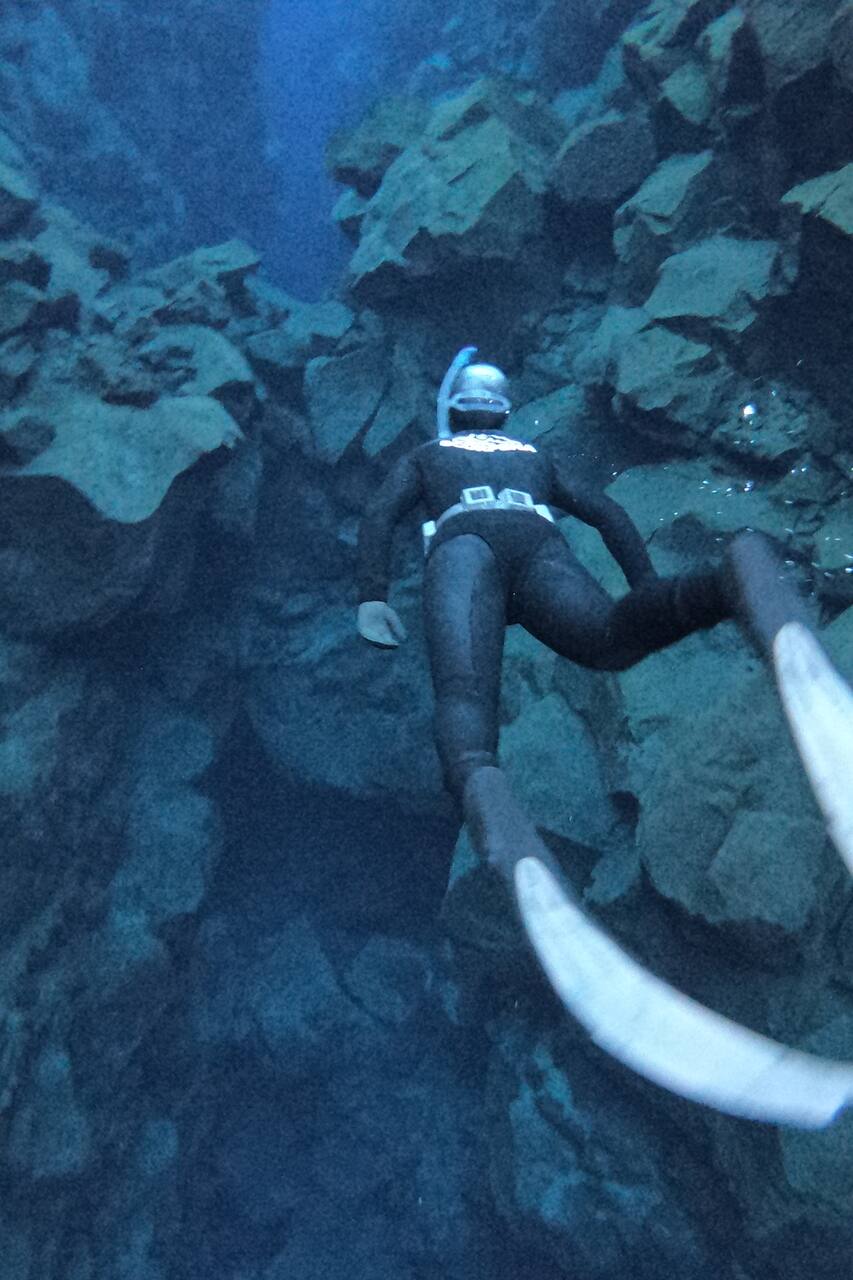 Apnea- Freedive Between the Continents
Apnea- Freedive Between the Continents
Includes:
食べ物、ドリンク、チケット1枚、用具
Im a freediver since the tender age of 16. Later graduated as a Padi instructor i feel joy to teach and take sudents to visit the underwater world. Silfra in particular being a Unique place in the world to dive. The only way to Enjoy silfra and submerge into its maze holding your breath.
We will meet at Thingvellir National Park, you will need your own mean of transportation, no pick ups 45 minutes away from Reykjavik center in the first stop of the golden circle, A Unesco world Heritage Site Thinvellir park. We will get to know ourselfes, have a explanation of the activity layout, equipment & procedures. We will get dressed in a wetsuit 9mm and head to the Silfra Fissure entry…
Tickets
Silfra fissure national park fee
Equipment
Freediving equipment( long fins, suit, weight belt, mask & snorkell)
Warm clothes appropriate for the season
Medical Clearance from the doctor if any Heart or Lung previous injuries.