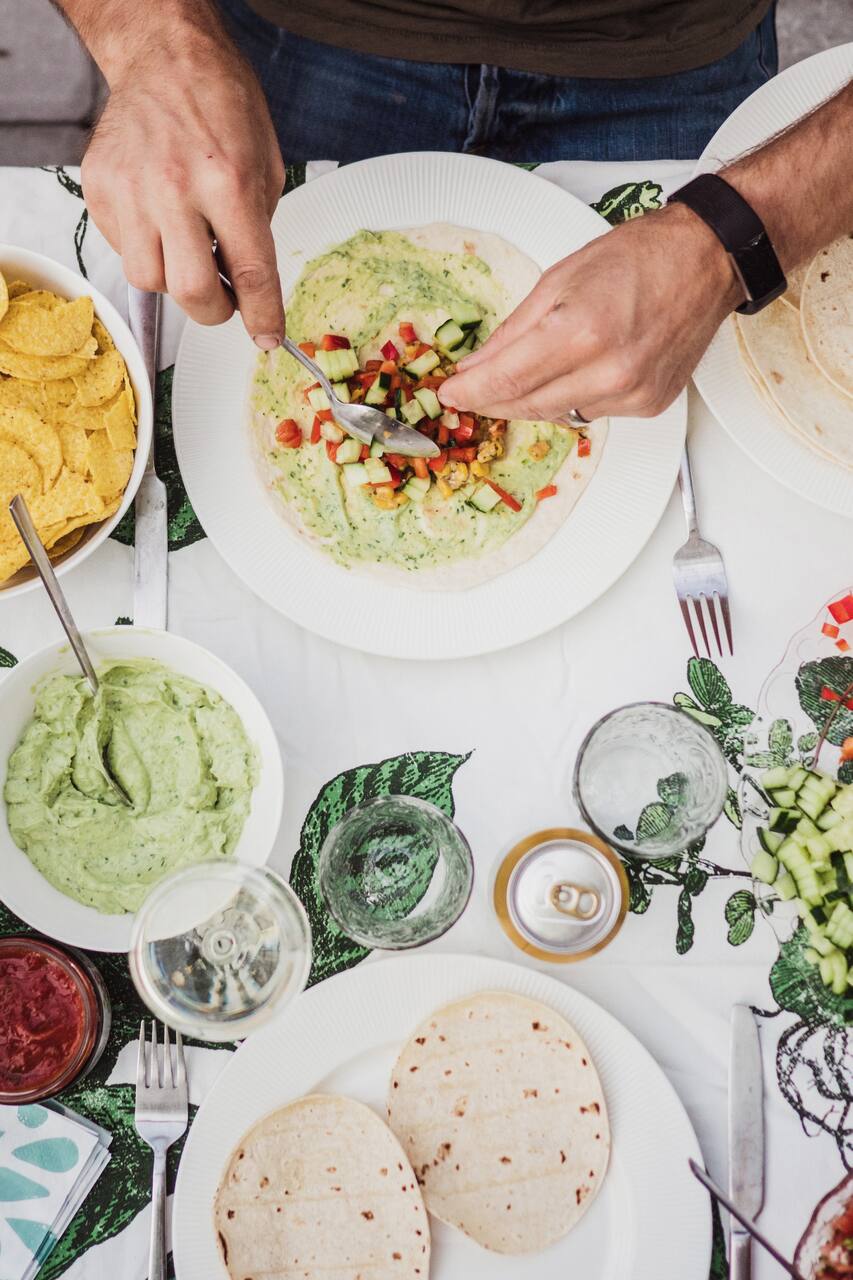 TACO THURSDAY ... In Paris.
TACO THURSDAY ... In Paris.
Hello ! Matt & MJ here. Welcome to TACO THURSDAY; Taco Tuesday's cooler younger sister . . . Parisian-Mexican way. She a law student & food entrepreneur, him a tech investor and Michelin restaurant chef; together we share the common passion for making food great again... we believe bringing people together over the highest quality nourishment is the way to go ! Join us, in our at-home…
In this order of ideas, we have crafted our version of a Mexican inspired at-home dinner party. Where the twist and mix of flavours and cultures collide over an eclectic set of food creations. Come, dine, and experience the finest Mexican-inspired repertoire at our place, in company of the hip Parisian youth; friend to the international context and lover of all things good & tasty. In the…
Come hungry ! Note: all our produce is 100% ORGANIC, plant-based & gluten-free. All allergen options available.
Food
Full meal: Tacos, Main Course, Dips & Dessert.
Drinks
Activated charcoal Micheladas & beetroot Mezcal margaritas.
An open belly and spirit.
Themselves & their good vibes.