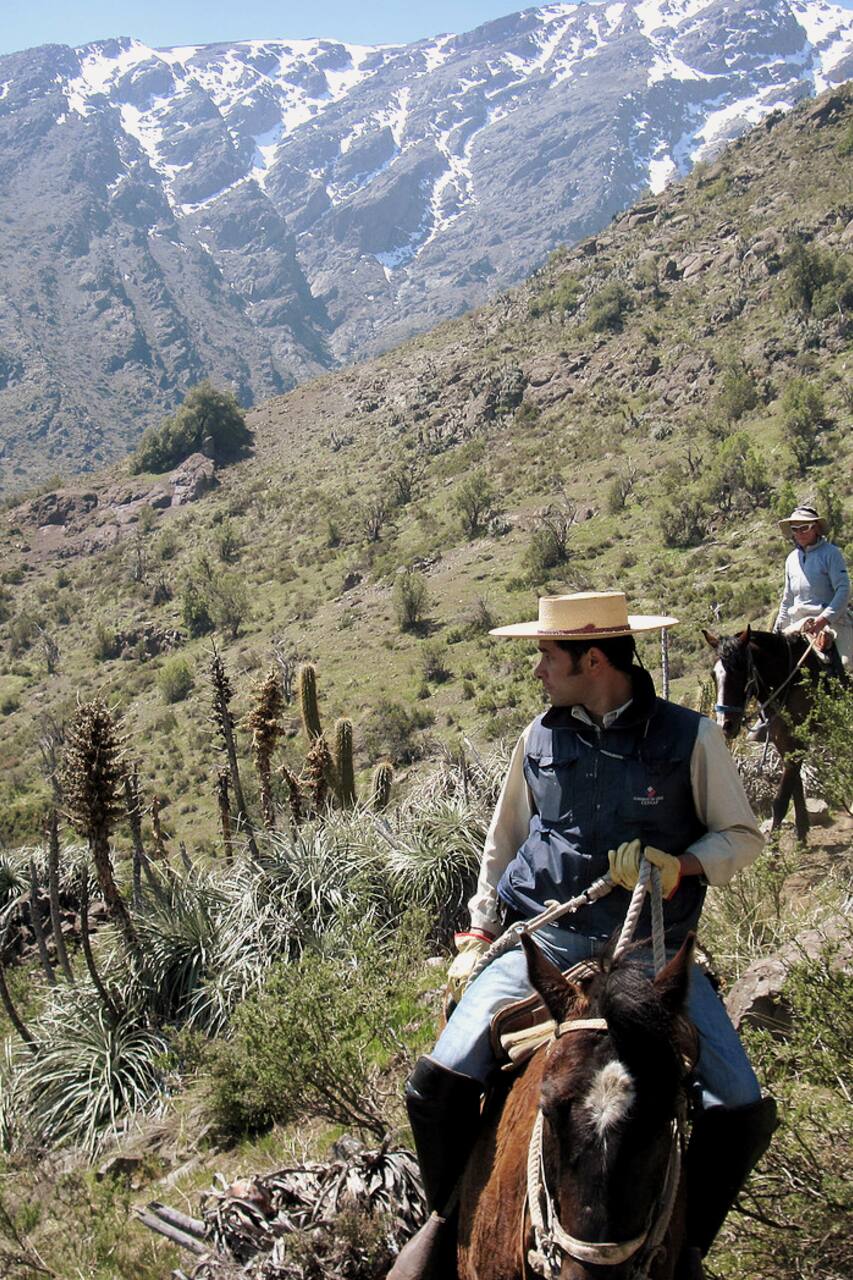 Horse Trekking to Waterfalls
Horse Trekking to Waterfalls
I am the founder of a tour operator in Santiago and rural community supporter with over 12 years of experience in mountain guiding, logistics and environmental education. This experience is a collaboration between Flecha Extrema and 'Arrieros' (Chilean cowboy). They have a long history of navigating the scenic mountains surrounding Santiago, herding animals between communities. Due to their long…
This experience begins at 10 am at the gates to the site of the 'Arrieros de Santiago', situated at the border between the city and Pre-Cordillera. There you will be greeted by the guides and the saddled horses with provisions for the day. The next 2.5 hours involves a 750 m climb through beautiful wooded valleys and small streams. All the while the knowledgable 'arrieros' will be providing…
Fecha de nacimiento, si son vegetarianos o veganos, si tienen algun problema de salud o operacion reciente.
Food
The Arrieros and horses are fully provisioned. They will have water and food, ready for the picnic at the waterfall.
You should wear suitable clothing for this outdoor experience, please account for the weather.