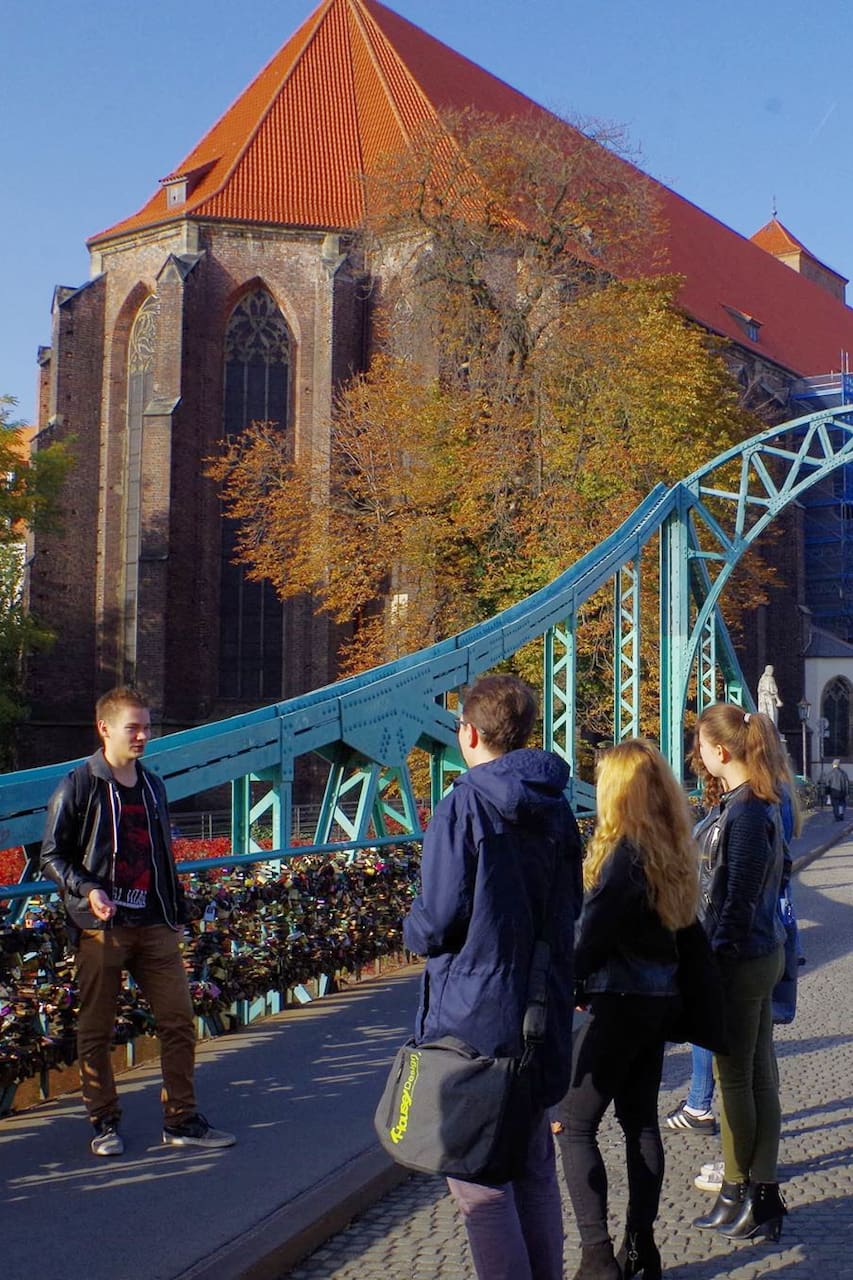 I'm studying genetics, but history has always been my biggest passion, especially the history of Silesia, where I come from. For over a year I have been guiding polish tourists, however I'm looking to show this charming city to a broader audience. My vision is to introduce both younger and elder public to history of Wrocław in different way that you can remember from school.
Enjoy the most known monuments but also discover some hidden secret places that even dwellers have no clue about? You will discover the most intriguing mysteries of Old City and Ostrów Tumski district. I invite you, if you ever wondered: - whether you could be beatified by burning the whole city? - what common has 19th century philosopher, anti-communism movement and dwarfs? - could you lose…
If you have inquiries about Wrocław or special wishes, tell me about it.