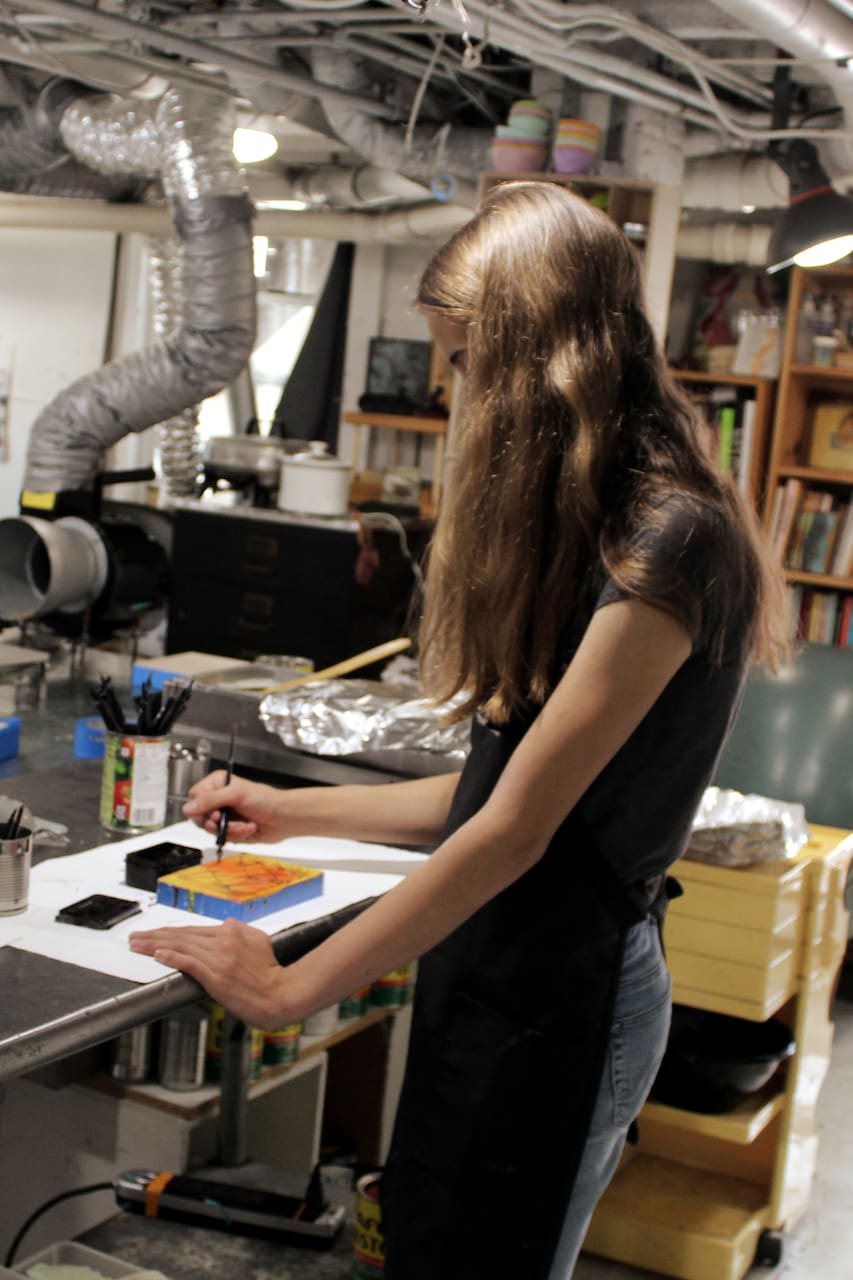 大体いつも満席!予約のとれない人気体験です。
The purpose of art is washing the dust of daily life off our souls. -Picasso I have been an artist and educator for over 20 years and a superhost with Airbnb for over a year. I formally studied at the Museum School in Boston and at the NY Studio School. Four years ago I began working in encaustic, hot pigmented beeswax, as a medium to incorporate drawing and painting. I am an intuitive, process…
First - a few safety tips will be explained about working with hot pigmented beeswax and hot tools (an encaustic process.) During this two hour workshop I will demonstrate several techniques for painting with wax and provide guidance as you try them out. Make one painting or explore the many, many possibilities of painting with hot wax. You will have my full support and guidance as you learn…
I am located very close to both bus and T. If you drive I do have limited parking and there is parking on the street as well.
Tea, Water and Other
Water, seltzer water, tea
Equipment
All special equipment required for working with encaustic painting including special safety equipment.
Please wear closed toe shoes and do not wear your favorite clothing. Also please dress in layers.