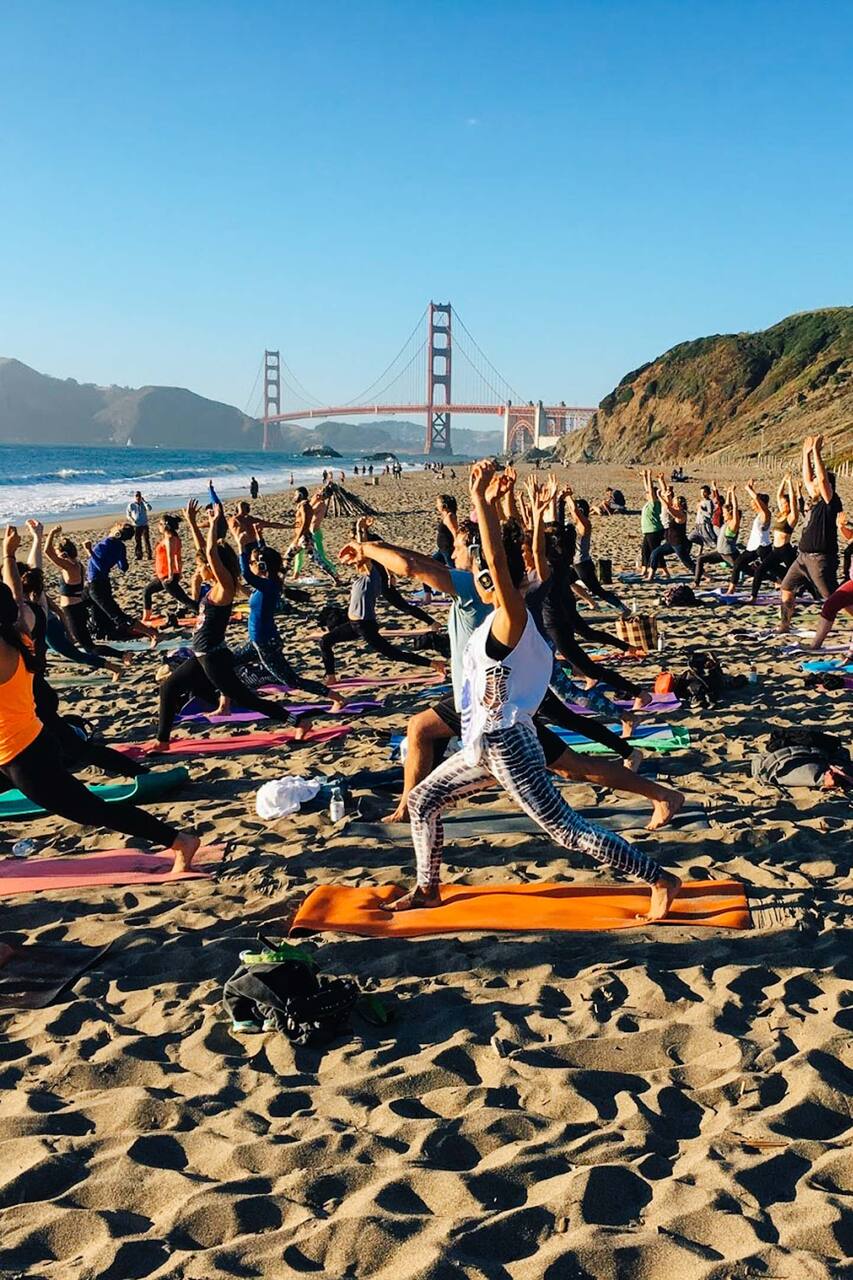 好評受付中! ご予約はお早めに。
I have always found freedom in the great outdoors and founded Outdoor Yoga SF with the belief that spending more time outside at the beach, together in community, practicing mindfulness would surely be a great recipe for healing and recharging from busy city life. While I love traditional practices- the ability to practice together out on the beach, listen to music and be connected is so special…
Gather together at Baker Beach, an iconic SF location and enjoy an all-levels yoga practice while wearing headphones and listening to a remix of zen beats. It's more than a 'class' its a yoga experience of watching the waves, practicing with locals and guests from around the world, and moving to zen beats! It's a very special experience and we can't wait to share it with you. Want to host a…
Bring water, a sweatshirt and friends. Or come solo! We supply yoga mats and headphones. Exact meeting location is the beach below Baker Beach North Parking Lot. We have prayer flags where our spot is
warm layers - a puffy jacket + socks!
we provide yoga towels for your use!
Welcome to the most beautiful outdoor yoga studio on Baker Beach - an iconic location with views of the Golden Gate Bridge, seals and other gorgeous wild life. Baker Beach has incredible natural beauty and inspiration - Burning Man started here! Start your morning here, or join us for a beautiful sunset class here. It's the best way to start or end your day..

好評受付中! ご予約はお早めに。
Bring water, a sweatshirt and friends. Or come solo! We supply yoga mats and headphones. Exact meeting location is the beach below Baker Beach North Parking Lot. We have prayer flags where our spot is