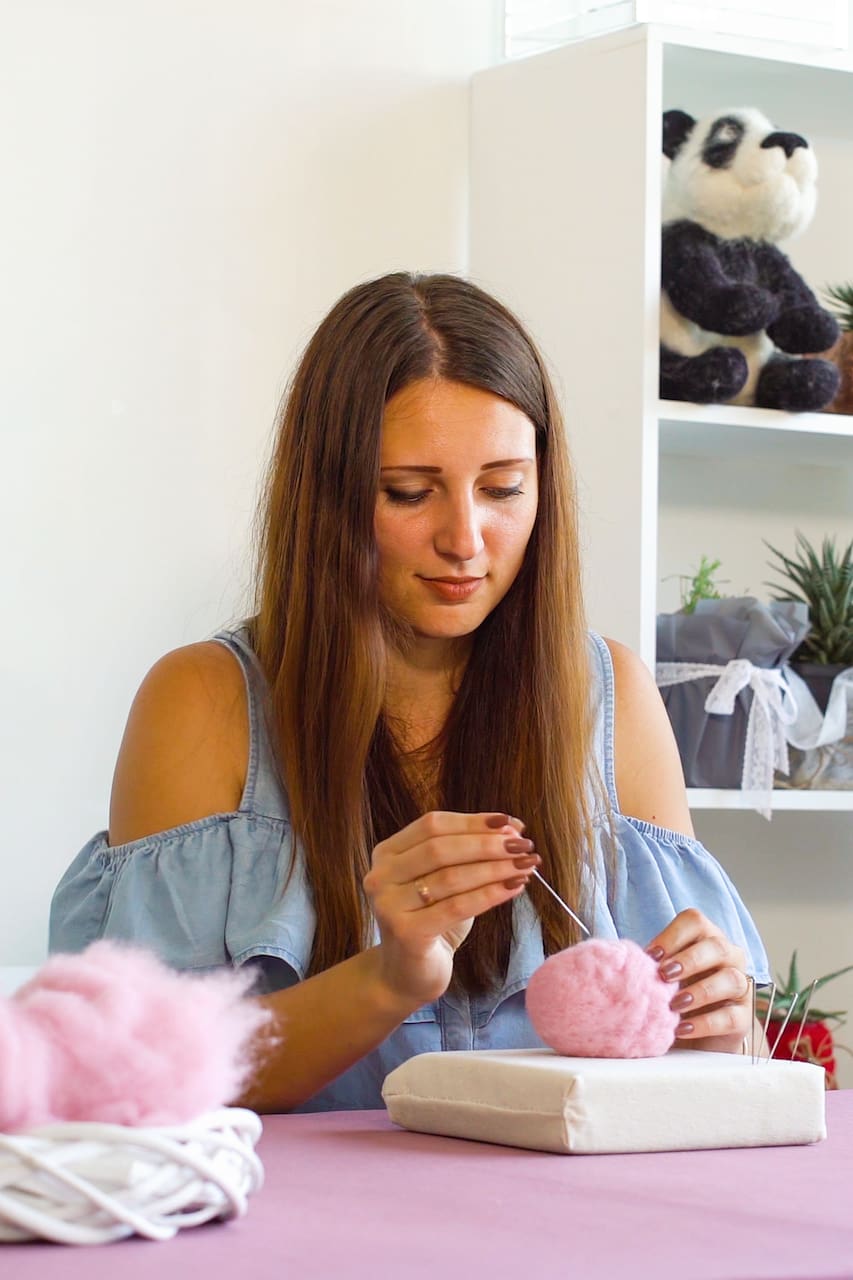 Hi everyone! I'm a shepherdess and have been around sheep since childhood. As a graduate from The Art Institute of Pittsburgh, an artist, Illustrator, and teacher, I expanded my media into wool as I had a lot of it! About 5 years ago I saw my first needle felted sheep on Etsy and I thought, I could make that! It was all over, I was hooked! My love for sheep and art collided and all kinds of…
You will enjoy a short farm tour of our North Country Cheviot sheep and cute mini donkeys. Then we will go to our Spring House for a lecture about the history of wool felting. Next is a short stroll, weather permitting to the farm house to create a needle felted project. A light lunch will be provided as well as equipment and supplies. You will leave with a completed project or two and hopefully…
If you've got mobility issues or have dietary restrictions we will do our best to accommodate you. This is a fun day experience.
Food
A Salad of mixed greens, fruit, nuts, cheese with homemade dressing and eggs from our free range hens. Homemade bread.
Drinks
Iced Tea Juice Coffee Water
Equipment
3 Needles Wool Foam surface
Please wear appropriate footwear to walk thru fields and then house shoes or socks for in our home.