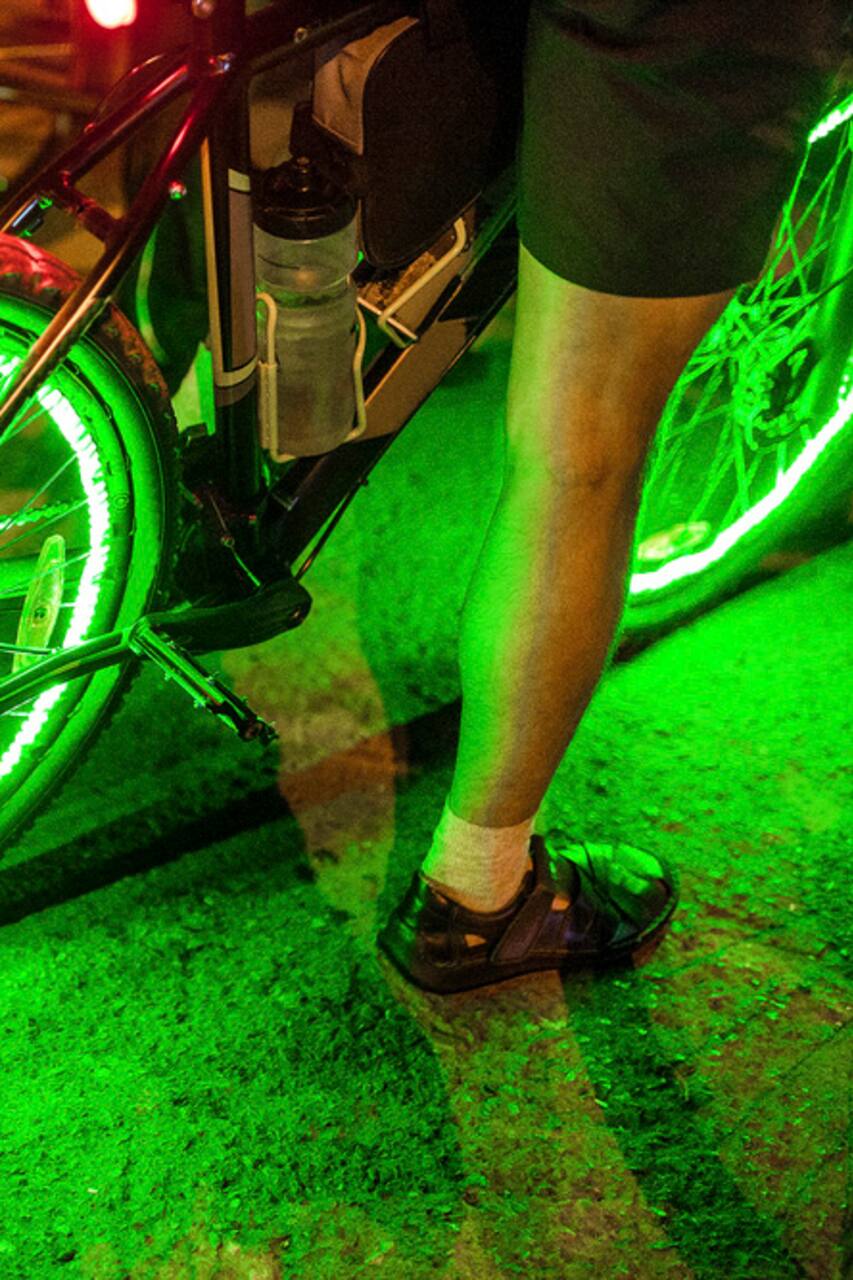 THE ESSENTIAL Downtown Vegas Bike Tour
THE ESSENTIAL Downtown Vegas Bike Tour
I LOVE BIKING IN LAS VEGAS! Downtown is mostly flat so you can cover a lot of ground easily. My wife, anand, and I have been a tour guides in L.A. and Vegas for over twenty years. I'm passionate about my city and the unusual things it offers tourists and locals alike! We live in a Downtown Historic Home. I'm the biker in the family, so I ride my bike everywhere. You're independent, parking's not a…
THIS RIDE IS USUALLY SAT AND MON NIGHTS. I CAN SCHEDULE OTHER TIMES (preferably for 2 or more attendees). JUST ASK. Discover Downtown Las Vegas! This ride covers ESSENTIAL, extreme, secret, strange wonders of DT Vegas. It's a mix of historic architecture and national landmarks, and definitely off-the-beaten-path local oddities. See murals and museums, street art and urban renewal projects. I cover…
3+ miles total. About 2-2.5 hours depending on the group pace. We bike rain or shine. When it rains in Vegas, it is usually over pretty fast. The only thing that will cancel a ride is heavy wind.
Water bottle - you can fill up at the bike shop before we leave, and at water fountains along the ride.
A little bit of money to buy a snack or souvenir along the way.
Bring hat and sun protection and sunglasses for riding in the warmer months.
Bring glove/mitts and a hat to stay warm in the cooler months (or evening rides). Yes! Vegas can get really cool in the Winter!
Helmets are not required in Las Vegas, but are highly recommended. If you have one, please bring it. If you don't have one, you can get one at the downtown transit center!
Wear sensible comfortable closed toe shoes. No flip flops!
BIKE IS NOT INCLUDED. Bring your own or rent from the the Regional Transit Center where we start. Only $8 for 24 hours!