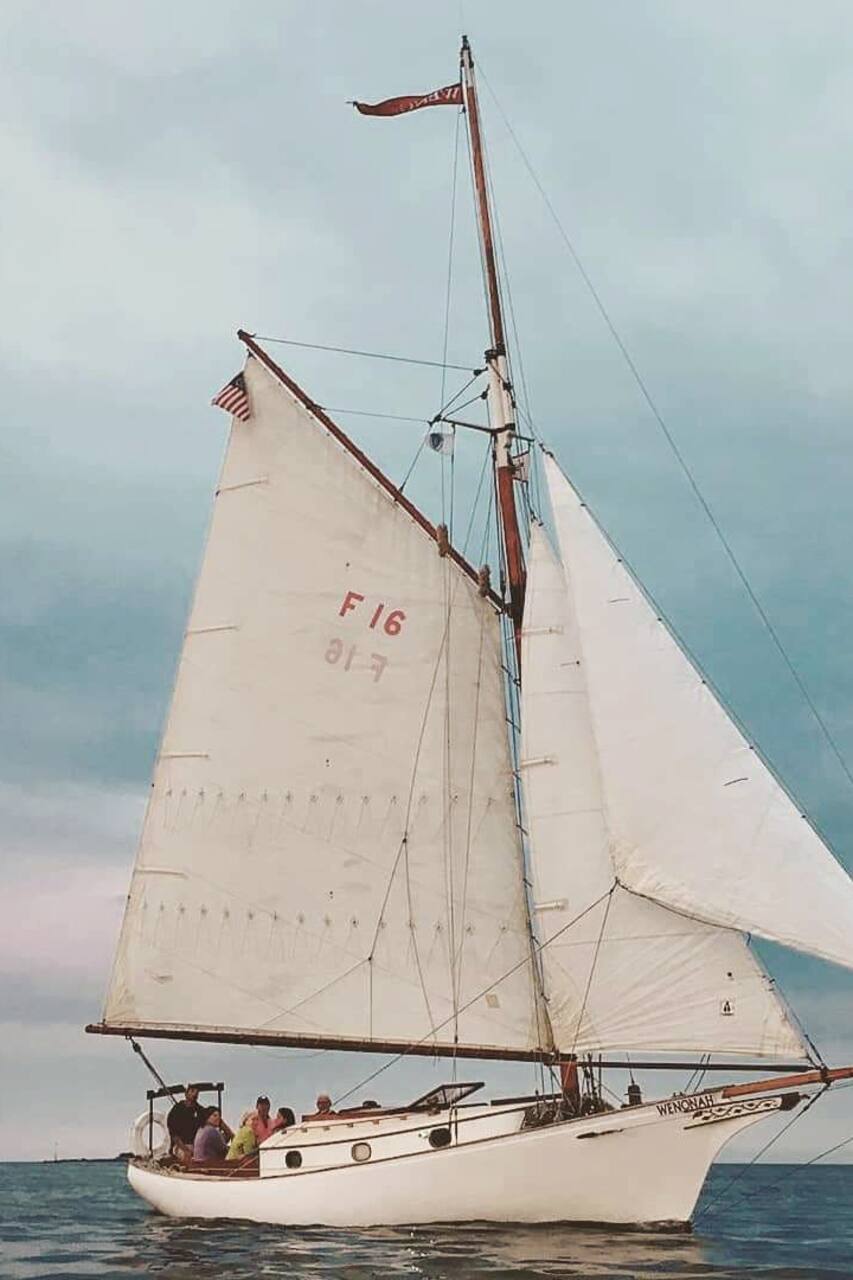 Island Picnic Sail $600 for 6 People
Island Picnic Sail $600 for 6 People

大体いつも満席!予約のとれない人気体験です。
I grew up sailing small boats in New England. After working on sailboats for 7 years, I returned to Boston's north shore with my captain's license to help grow local interest in sailing in 2017. The north shore provides ideal cruising grounds for daysailers, and Salem is right in the heart of it. This trip is offered at a flat rate, $600. You can bring UP TO SIX GUESTS. This experience is a 4.5…
You'll be welcomed aboard your 30-foot, private sailing vessel by the captain and first mate. Once we are underway, you can get involved setting sail or steering the boat, or you can let the pros do the work. We will sail past lighthouses, mansions, harbors and islands. I will give you a personal tour, you'll feel right at home. Once the sails are set and the engine has been shut off, we'll set…
There is a restroom on board. There is cockpit seating with cushions and a backrest for all guests. To get to shore you need to climb into and out of a rowboat at a beach landing.
Drinks
Soft drinks: soda, water, ice chest, BYOB
Equipment
Blankets for warmth, binocular, cups, corkscrew, bottle opener, safety gear (life jackets). Restroom on board.
Sweatshirt or Light Jacket
Socks and Closed-toed Shoes