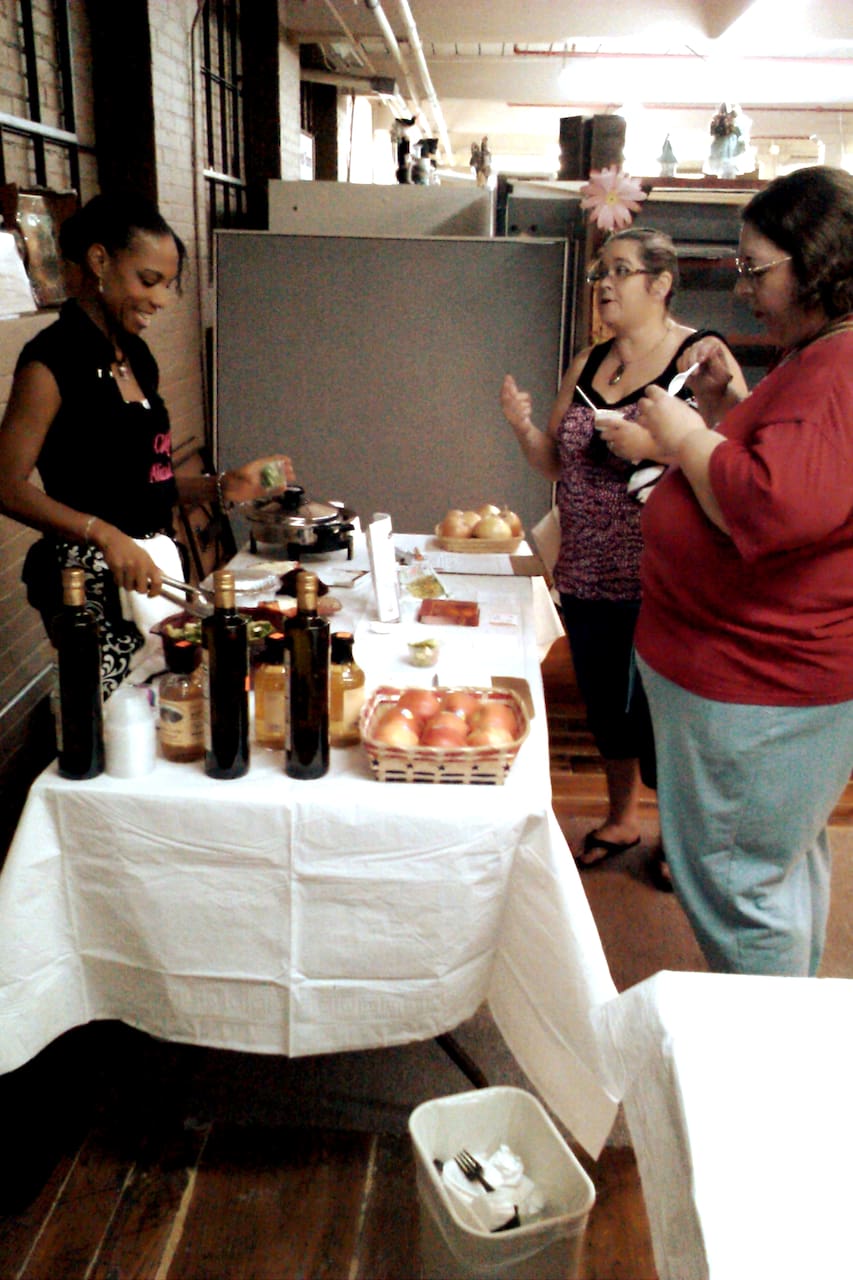 Healthy Cooking with a Health Coach
Healthy Cooking with a Health Coach
I'm the co-owner of an amazing fitness and nutrition center called CrossFit Lay It Down where my husband and I help people get fit for life. I have many roles, but my role in perspective of cooking and wellness is a Certified Biblical Health Coach and Personal Chef as of 2010. My specialty is to teach people to eat healthy and make it taste great. I've done countless classes at the center,…
You will jump right in with a tour of the fitness and nutrition center, so you can feel right at home. We will then chat, so I can learn a little about you and your cooking background. During the experience we will review recipes, make a healthy drink, teach basic skills like reading labels, safety and sanitation, making home-made veggie wash, and knife chopping skills to name a few. You have…
Please let me if you have any allergies or items you do not like. Otherwise all meals are based on foods the Bible says we can eat. If you have something in particular you want to eat let me know.
Food
Meals are based on foods from the Makers Diet (foods the Bible says we can eat)
Drinks
Flavored or infused water and/or tea.
Equipment
I will have aprons, knives, cutting boards, and dishes but if you have favorites you love please feel free to bring them.
If wearing long sleaves make sure they are not longer than your wrist or that they can be rolled up.