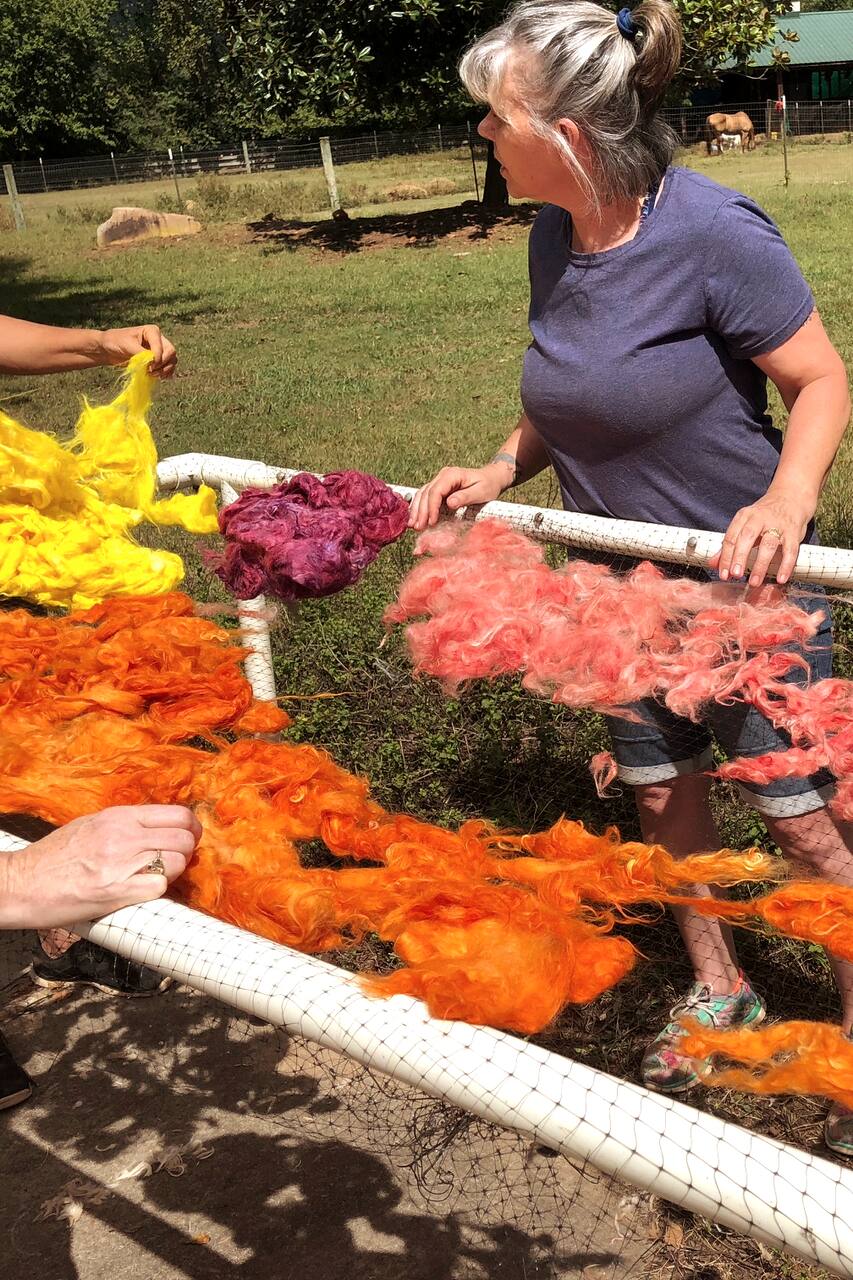 I always wanted a farm, and years later not only do I have a farm but a fiber processing mill as well. Certifications in fiber and able to tell fiber microns with my eyes closed, I love being a part from growing the fiber, shearing and processing it into beautiful roving and yarn.
"Color to Dye for" by Renowned teacher and author, Paula Vester, will entertain you with story telling and historical narrative while giving in depth instruction on natural dyes. Learn to use natural dyes to get vibrant colors on a verity of fibers including alpaca, mohair and wool. Students will leave with practical knowledge and a variety of fibers dyed during class. Vibrancy, variety and…
Lunch will include salads and sandwiches. If you prefer to bring a bag lunch, refrigerators and microwaves are available.
Food
Includes materials and Lunch
You will have the opportunity to meet our fiber animals, alpaca, llamas and sheep up close and personal and see our fiber processing mill. "Color to Dye For" class will be held in the mill.