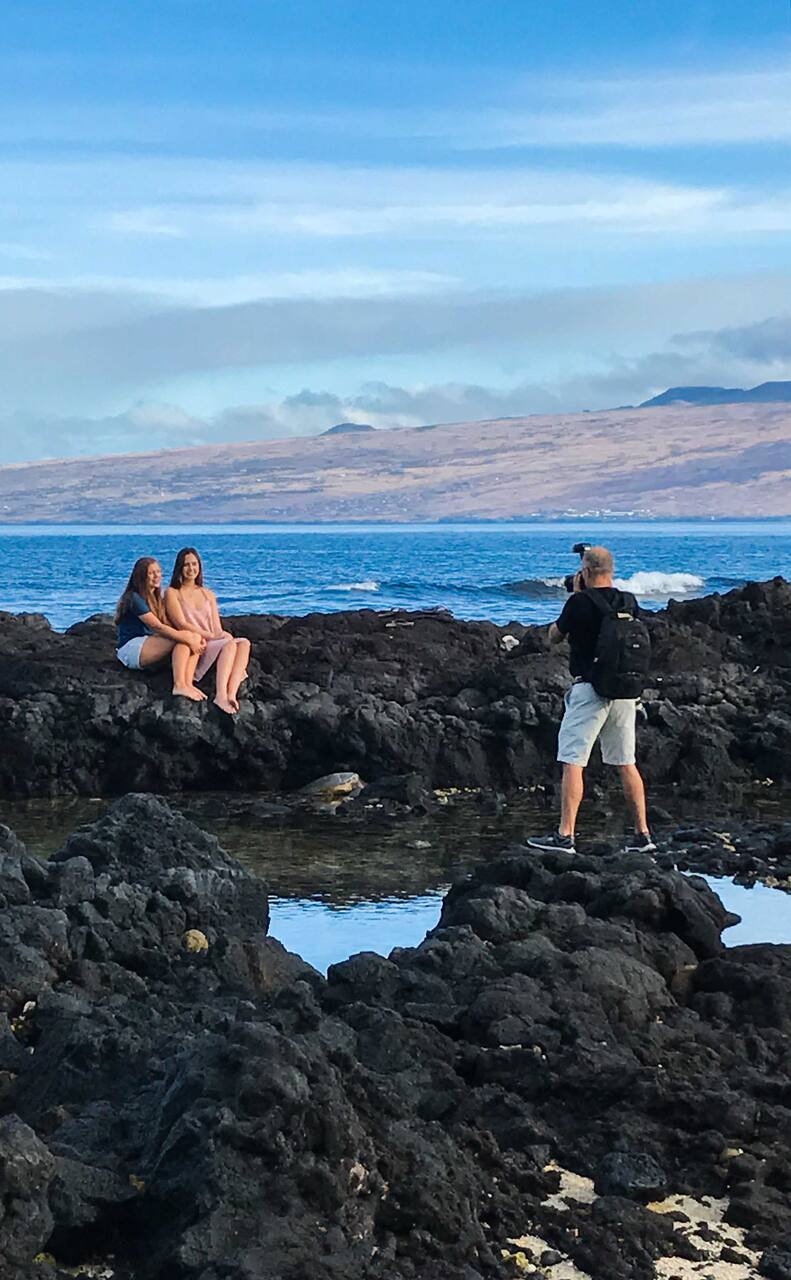 Fun & unique photo session experience
Fun & unique photo session experience
They call me "Uncle Beach". My passion are people and sharing great stories about living on the beautiful island of Hawaii for over 35 years. I absolutely love capturing unique memories of couples, toddlers, teenagers, grandparents and all in between. Our family business includes David as your professional photographer and guide, my wife Birgit as the office manager/photo editor & Elvis our…
Our professional photo sessions take place in a relaxed setting on the beach. Photo shoots include classic contemporary portraits and stunning candids you will cherish for a life time. A quick "sneak peek" is ready within 48 hours. You will have a great selection of photos to choose your favorites in a week. We treat our guest like "Ohana" (Family) and love to share the Aloha Spirit. We make it…
Find answers to all other questions (what to wear, how to prepare for your session, time, location...) on our website: https://www.davidophotography.com/questions-portrait
Equipment
Professional photography and basic editing. Personal photo site and 10 digital images ready to print.
Less is more: Avoid bringing bags that you have to carry from one spot to the other.
Wear shoes you can walk with on the beach.
Avoid wearing bold prints/patterns.
Put sunscreen on ahead of time
Have a snack and water before the shoot.
Bring sunglasses for some fun shots (optional).