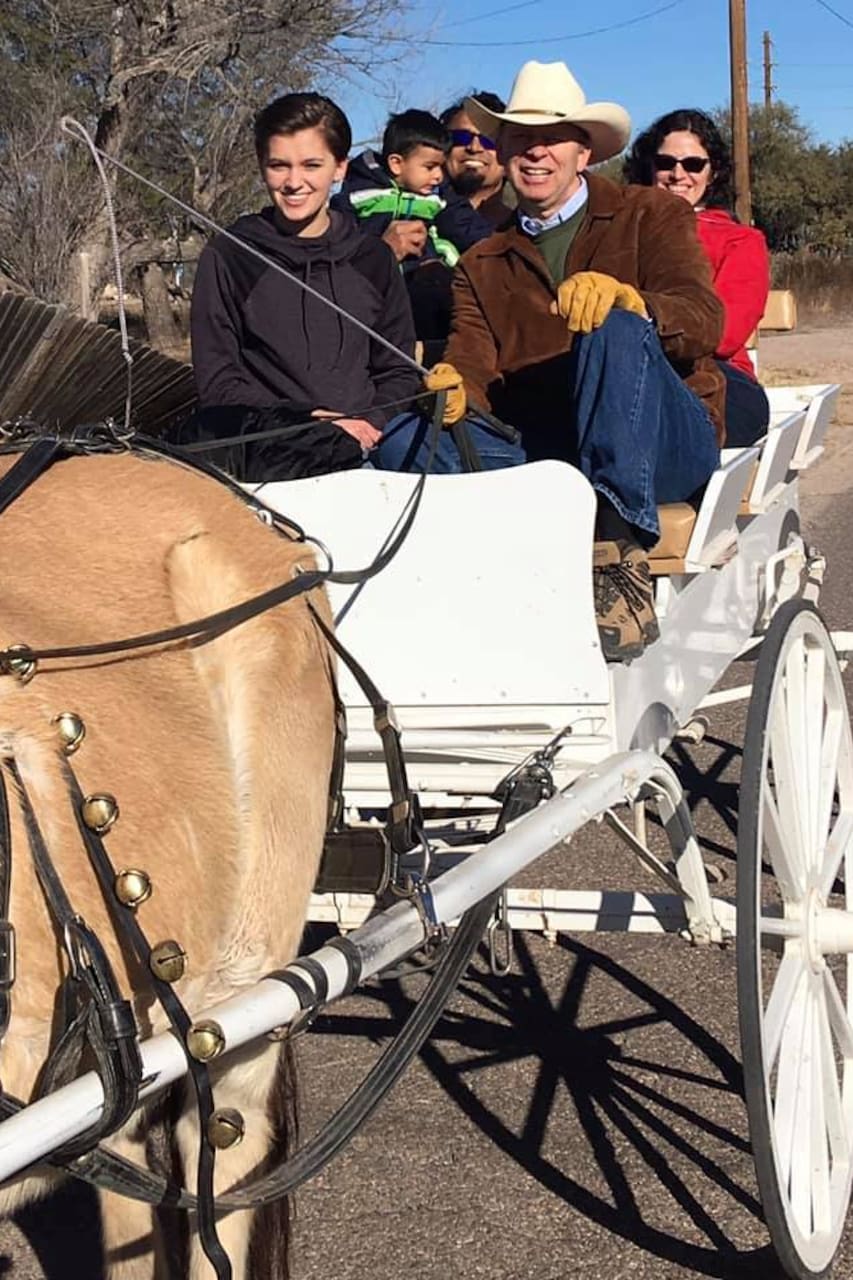 Horse drawn wagon ride in the country
Horse drawn wagon ride in the country
I have been training horses to pull wagons for over 18 years. At Stonehaven Farm, I use Norwegian Fjordhorses. I enjoy the quiet, peaceful cooperation between man and animal. You can like my farm on Facebook: fb/stonavenaz.
When you arrive, you will meet Freya, the horse who will be pulling the wagon. You will help brush and harness her for the trip. We will drive the wagon for 5 miles on tree-lined country roads in the paradoxically verdant St. David, Arizona. After some instruction, you will be able to try your hand at driving.
Agility: Imagine you were asked to climb up onto your kitchen table without assistance (ok to step on a chair). If you can't do that, you won't be able to get into the wagon. Weight limit 250lb/person
Equipment
Shade umbrellas if needed
Hat, sun protection, sun screen. A jacket in the winter.
We will ride in a horse drawn wagon along McRae Lane and Sybil Road. After about 4 miles of demonstration on how to drive, you can try your hand at driving the horse with me sitting beside you.
体験はキャンセル可能で、お支払い後24時間以内は全額返金されます。
連絡は必ずAirbnbを通じて行いましょう。 お支払い代金を守るため、Airbnbのウェブサイトやアプリ以外では決して送金や連絡を行わないでください。
Agility: Imagine you were asked to climb up onto your kitchen table without assistance (ok to step on a chair). If you can't do that, you won't be able to get into the wagon. Weight limit 250lb/person 農場体験
Horse drawn wagon ride in the country