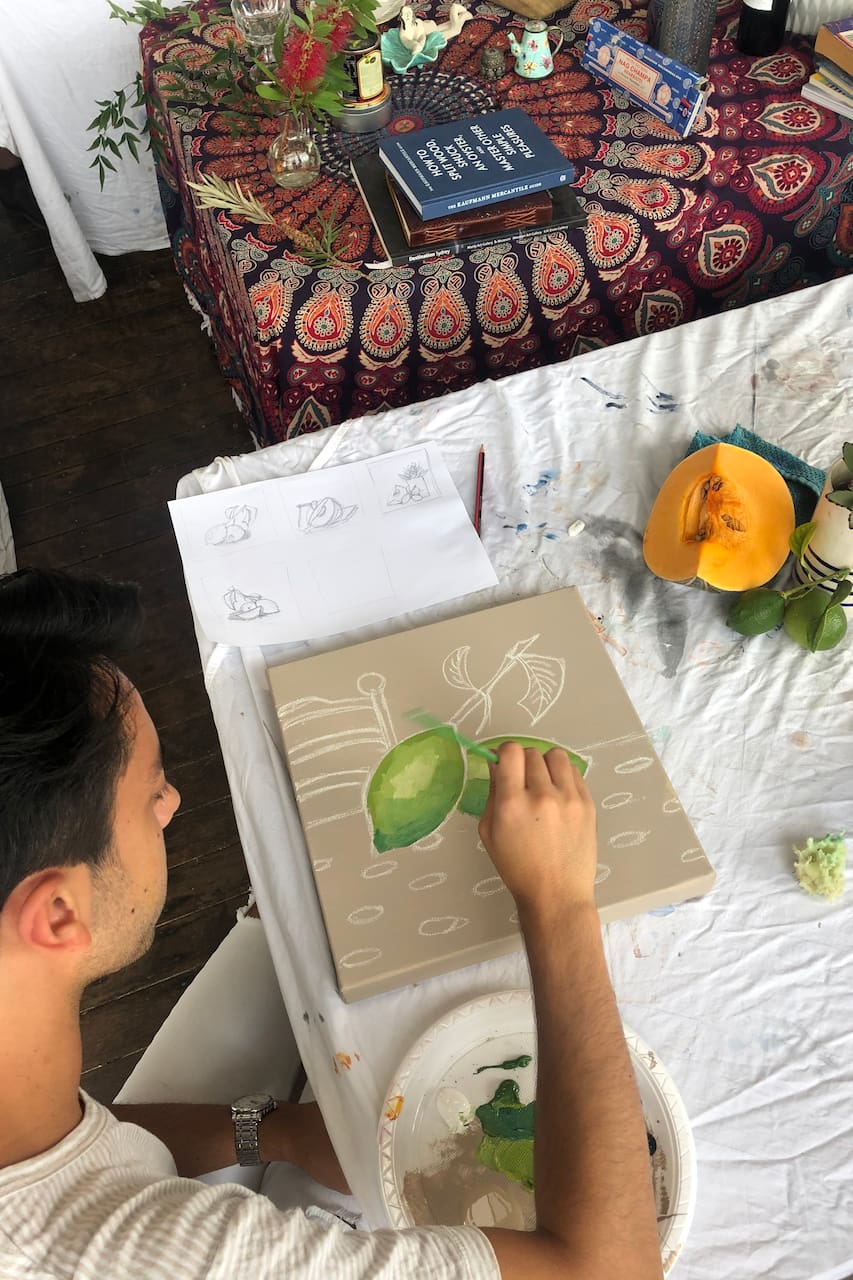 Hi I am Gemma Rasdall, a Sydney artist making a splash in the art world and painting full time in my Stanmore studio. I have participated in over 5 group exhibitions and 3 solo shows, most recently at Frances Keevil Gallery Double Bay. I have been practicing as an artist and tutoring art for over 8 years and received my bachelor at UNSW Art & Design in 2014.
This art class is for everyone! Making use of my collection of plants, ceramics and vintage treasures you will arrange your very own still life and create a beautiful and completely unique artwork. Inspiration is key in any art practice (including my own) so to begin we will look at a number of famous artists and examine their paintings for ideas for our own. Then we will learn about setting up…
No prior art experience necessary! Dont where your sunday best incase paint goes astray! Arrive early and swing by my favourite cafe for a coffee across the road: 'Cocoa and Coffee'
Snacks
An assortment of snacks will be provided!
Equipment
All art materials Including stretched canvas!
Appropriate painting clothes
BYO drinks, tea and coffee provided