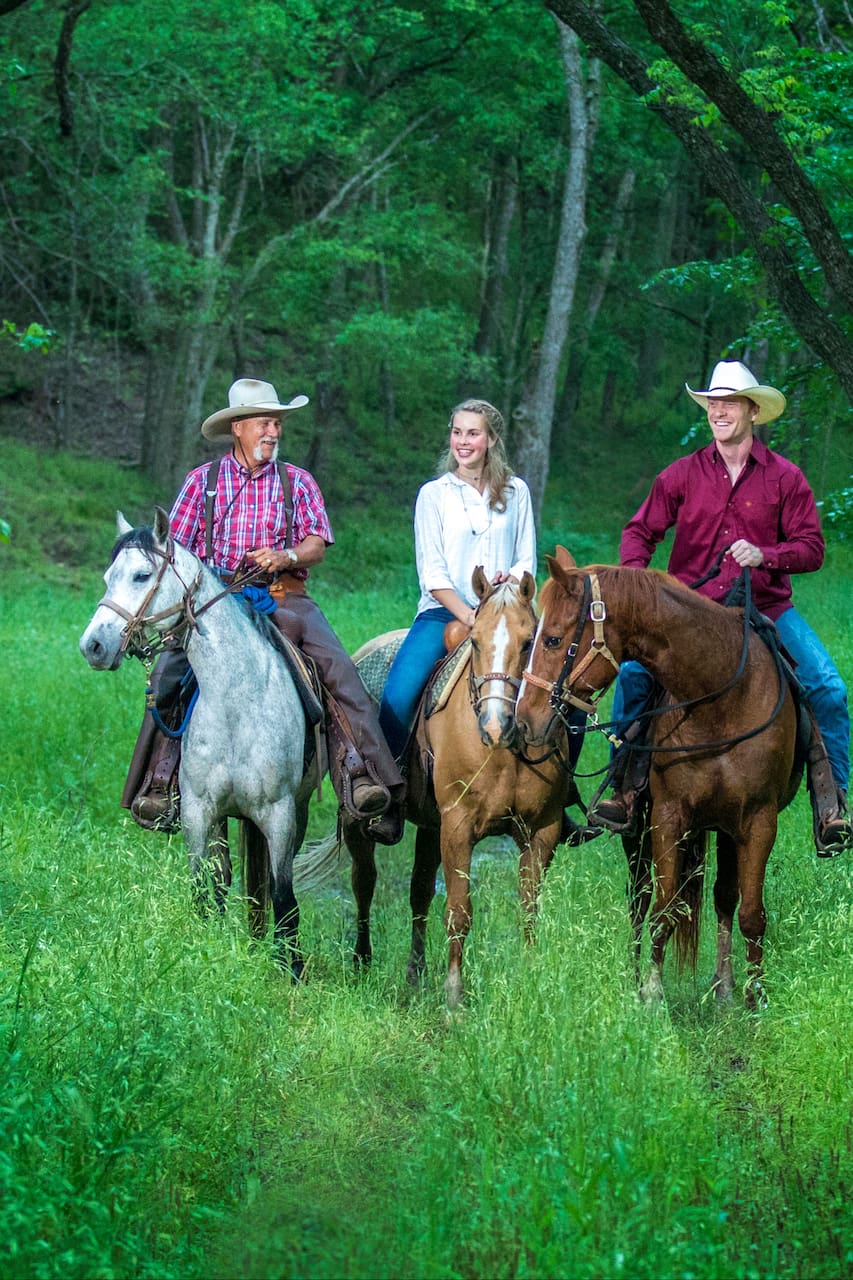 Horseback Riding with Texas Cowboys
Horseback Riding with Texas Cowboys
With a lifelong passion for the outdoors and horses, Lem thoroughly enjoys hosting so many wonderful guests at Brazos Bluffs Ranch. With high bluffs, wildlife and scenic trails, you will enjoy a true Texas experience on horseback at our ranch! Ricky Bates is a lifelong horse enthusiast, holds a CHA certificate and loves helping our guests enjoy a fantastic Texas experience.
Upon arrival at the barn, you will be given a 5 minute introduction to basic horsemanship. You will learn, or if you already know how, be reminded how to securely and safely ride a horse. Once in the saddle, you will be able to enjoy the fresh air and nature as you ride up and down hills, along the rim of our overlook, stop for pictures at your request and from your guide, learn about horses, the…
Closed toed shoes are required. Long pants are highly recommended. Dress appropriately for the weather.
Closed toed shoes and pants