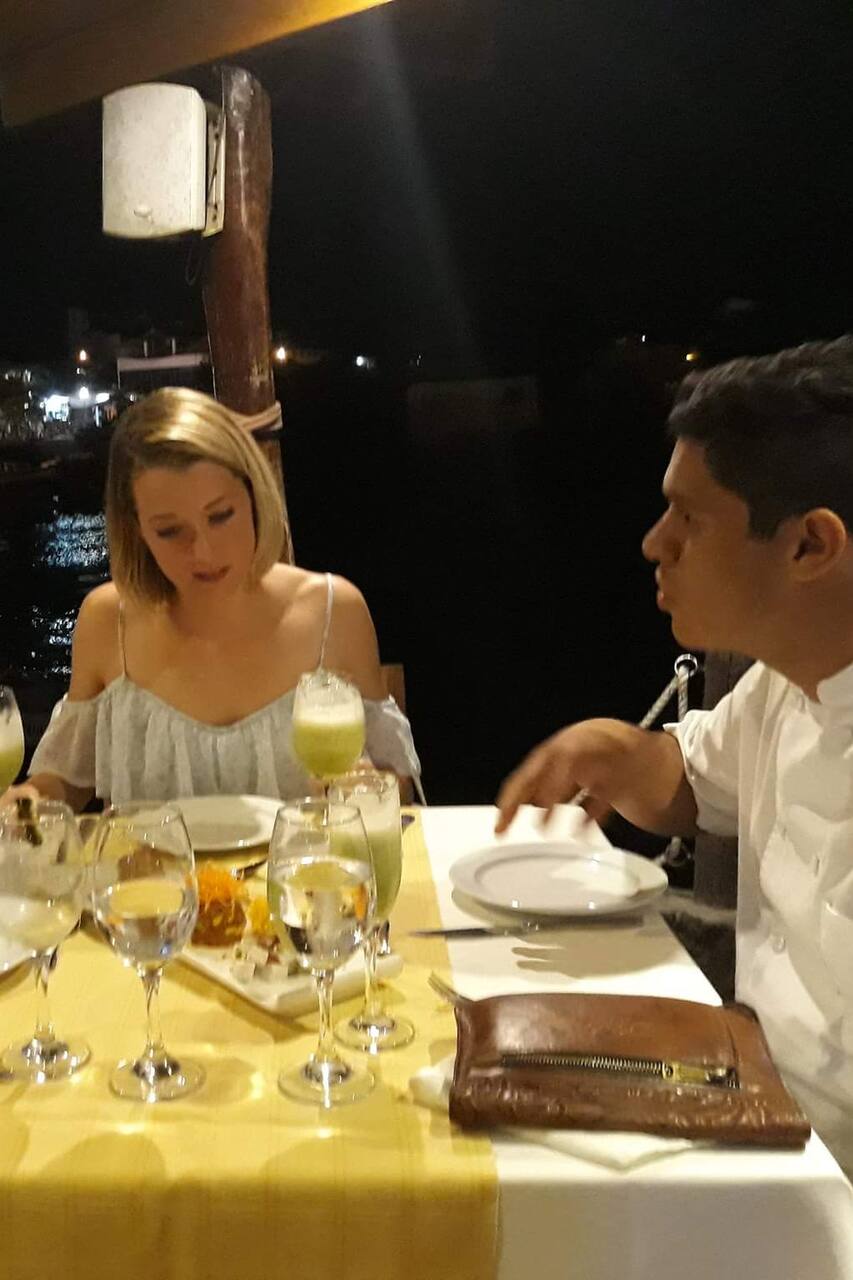 Galapagos Foodie Small Plate Tour
Galapagos Foodie Small Plate Tour
My name is Cristina Ahassi anthropologist, master in culture studies, naturalist guide in the Galapagos Islands for 10 years. I love what I do and really enjoy it. I am a very social person and this foodie tour is my master piece!
Hi I am Cristina Ahassi naturalist guide, anthropologist, and foodie. My team and I host the Galapagos Foodie experience, a sustainable aproach to gastronomic tourism. In one evening you will visit five different restaurants that have embraced eco-friendly practices and chat with all their chefs. Join us and try the best Ecuadorian wine, coffee and chocolate, tropical drinks, sustainable and…
Let me know about alergies, alcohol compsuntion, if you do not like to eat fish, or any type of meat. Gluten free, vegetarian, vegan, kids menu also available. We will bring a more personal experience
Food
Seafood, fish, pork, beef We offer also vegan, vegetarian, gluten free options as ecuadorian wine, craft beer, coffee and chocolates!
Money for extra chocolates or for tips! Umbrella if necesary.
We will walk into the five best restaurants in town. Reservations are done, everything is set, so we will not have to wait for a table, the atention of the waiters, nor for your food or drinks. We have done all the research to bring you the best of every restaurant along the Charles Darwin Avenue.
体験はキャンセル可能で、お支払い後24時間以内は全額返金されます。
連絡は必ずAirbnbを通じて行いましょう。 お支払い代金を守るため、Airbnbのウェブサイトやアプリ以外では決して送金や連絡を行わないでください。
参加にはご本人確認(自撮り+身分証の顔写真との照合)が必要です。確認は1回で済みます。
酒類を伴う体験です。酒類は法定飲酒年齢以上の成人ゲストにのみ提供されます。
Let me know about alergies, alcohol compsuntion, if you do not like to eat fish, or any type of meat. Gluten free, vegetarian, vegan, kids menu also available. We will bring a more personal experience
食べ歩き
Galapagos Foodie Small Plate Tour
新着の体験