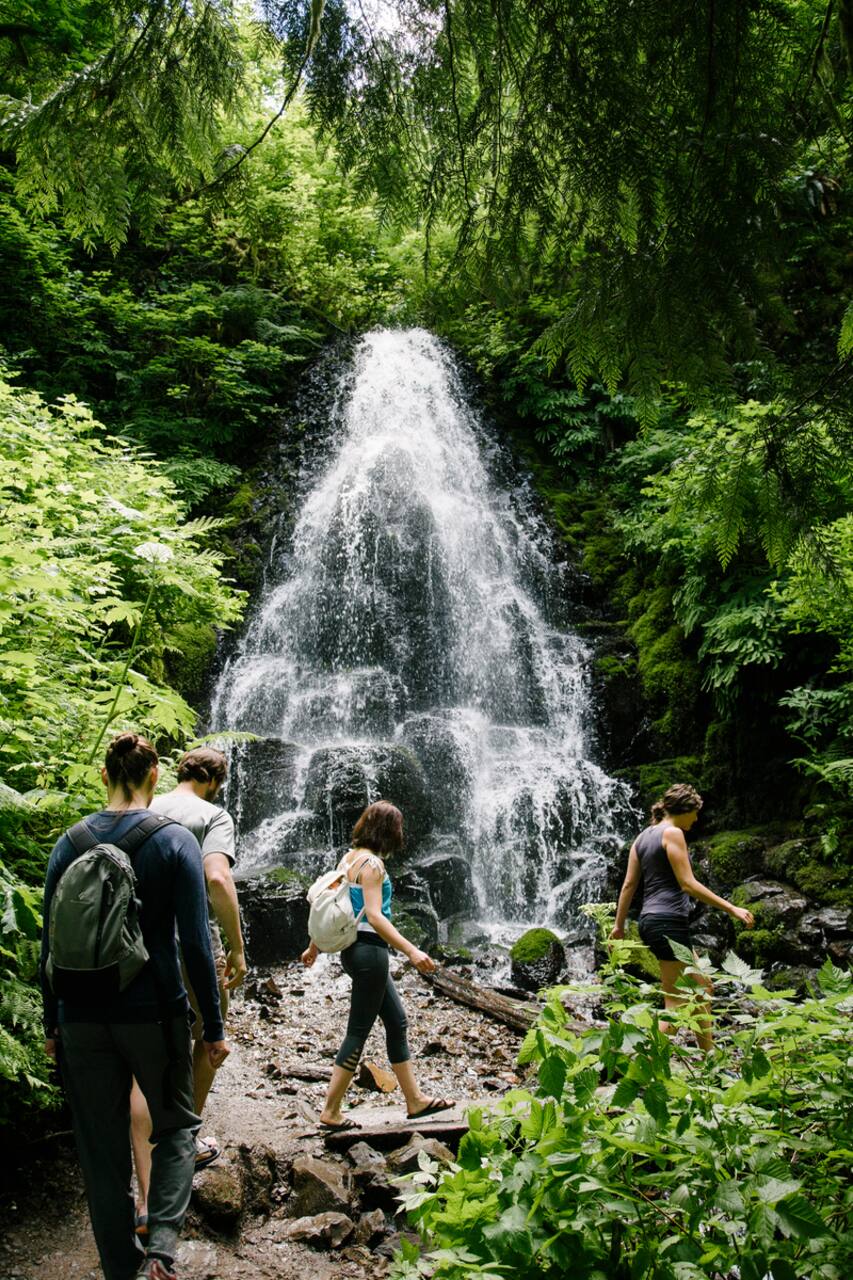 Includes:
食べ物、ドリンク、用具、移動送迎
My wife, China, and I founded the adventure company, Two of a Feather. Having backpacked and photographed worldwide, we still love to call the Pacific NW home. NOLS Wilderness First Responder.
Anyone can find drive-up waterfalls, but you'll adventure to hidden falls fed by glacier lakes feeling like a Jurassic Park extra. Scramble log jams, shimmy rock faces, emerge into lagoons with touchable falls for you to swim, sun, jump, chill. I'll share the most important Wilderness 101 tips as well as how I identify cool waterfalls on maps. Includes free photo-video package of your awesome day.
Waterfalls mean you will get wet (which is great!), so be sure to bring a change of clothes and something warmer. Guests receive free photo/video package of their epic day (waiver signed at pickup).
Snacks
Light snacks for lakeside chill
Drinks
1 small, water bottle per person
Transportation
Complimentary pick up and drop off at Stumptown 45 min drive to trailhead.
Equipment
Gear: inflatable floats, towels
Swimsuit, swimming optional and seasonal
Shoes for hiking moderately elevated terrain, will get wet
Clothing appropriate for the seasonal weather
Bagged lunch (if you'll be hungry beyond snacks provided)
Water or other beverage (we'll provide a small water bottle)
Sunblock or hat - don't want you to burn while having fun!
Camera or phone - but be sure if safely wrapped b/c of water
Cash and ID in case we stop for food along the way