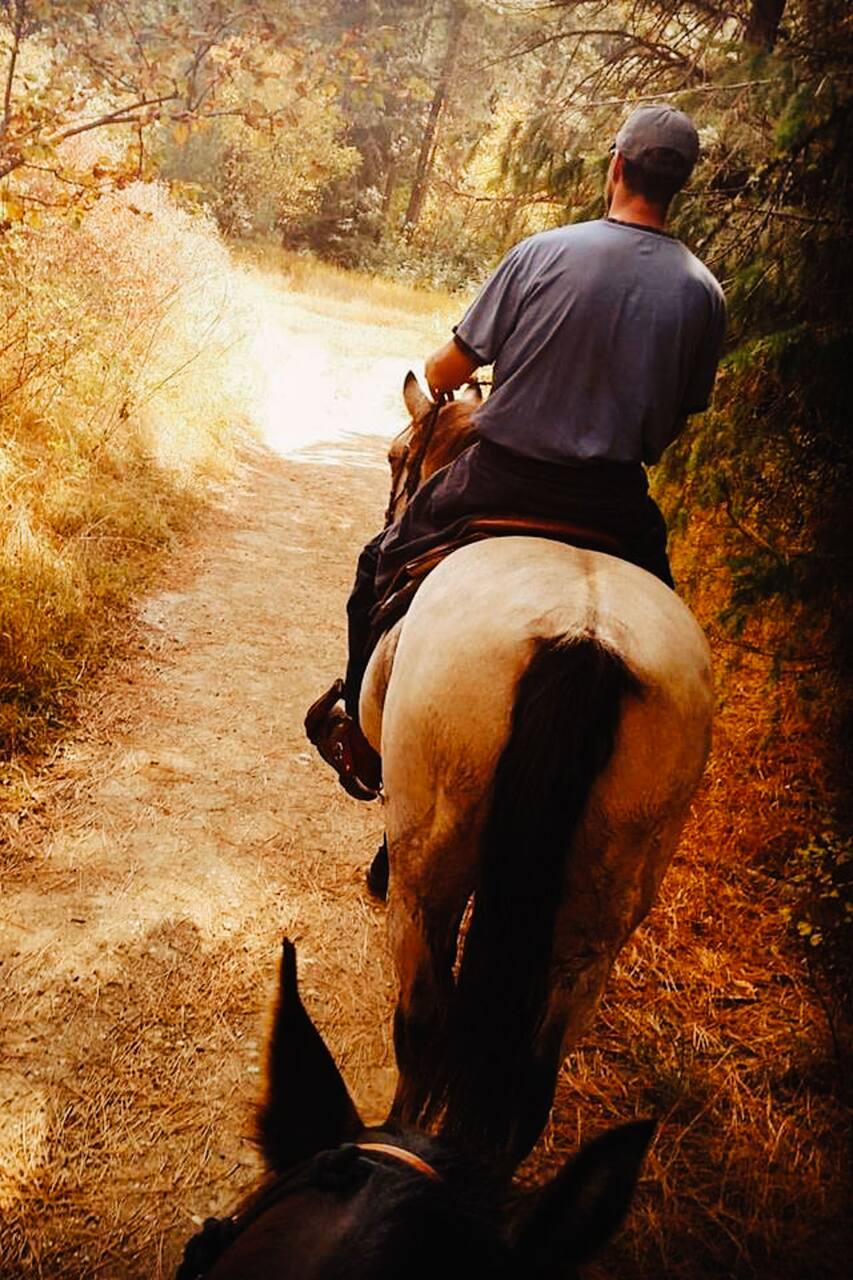 Recreation and Leisure Studies major, I wanted to be a dude rancher...Love horses, outdoors and sharing both with others. I have worked at various horse camps in my youth and am active in 4H. Would love to share my horse(s) with you! The times are odd, because my scheduling is wide open most days and I will add your preferred time to book to the schedule when you contact me. Thanks!
Guided Trail Ride on Trail 25 along the Spokane River at Riverside State Park for 1-2 people. Breathtaking river views and forest terrain.. Horses are friendly and mellow, we only walk/trot and enjoy the beautiful scenery. I have a stout mustang gelding for a larger rider, and a POA pony for a child over 12 or small adult. Both are quiet and not spooky. Can accommodate 1-2 guests. At this time…
I have 2 horses available to use, one for riders up to 225 lbs and one large pony size for riders under 160 lbs, I can only accommodate 1 rider over 160lbs at this time.