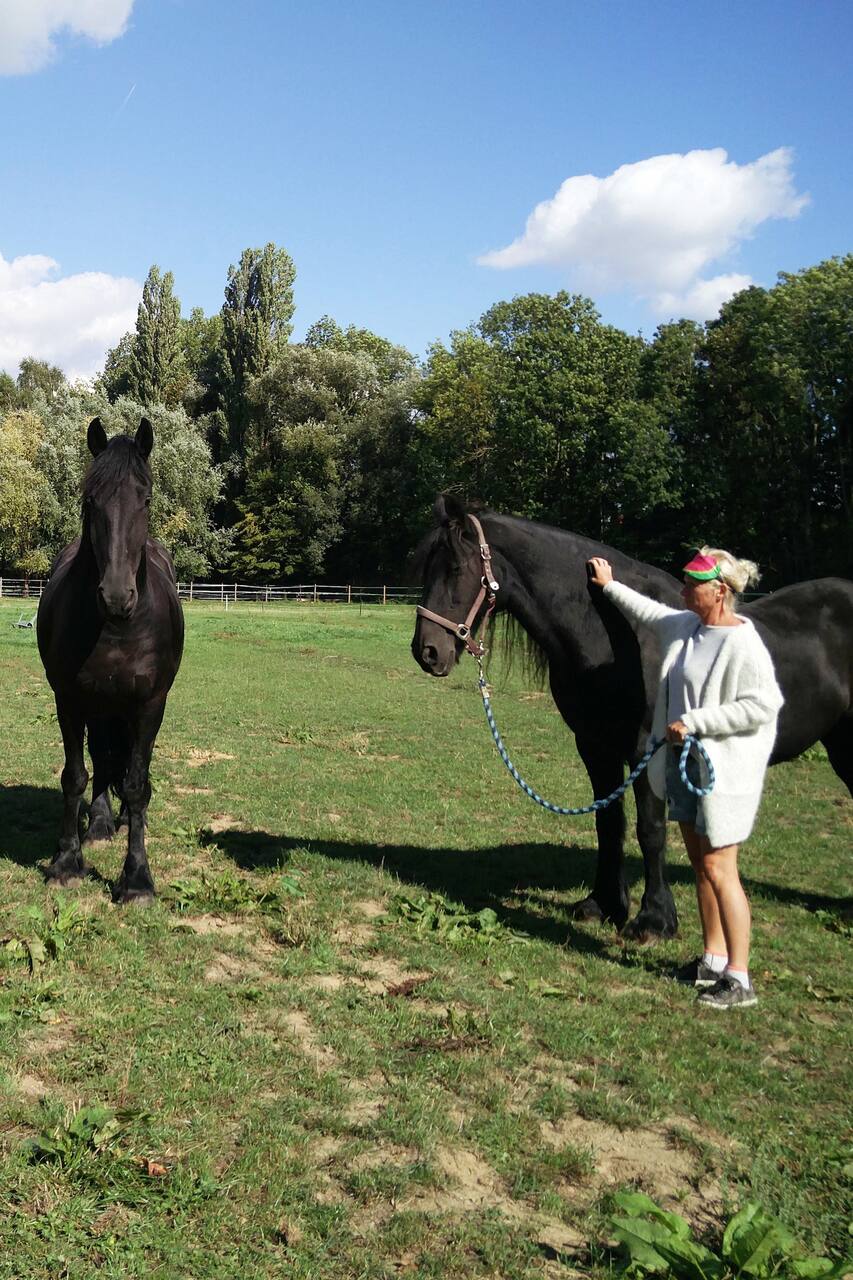 Horsefulness: mindfulness with horses
Horsefulness: mindfulness with horses

予約のとれない人気体験です。
I strongly believe that we humans must remain connected to our roots, ourselves and to all the earth has to offer. That's why I became equicoach (horse assisted coaching) & transformational coach: my mission is to help people find happiness, pleasure in the little things, discover their full potential, but most importantly: become connected again with themselves, nature, surroundings and…
We start with an introduction on horse language, while drinking a healthy smoothie. Then we head to the horses, where you learn some grounding techniques before going into their territory. Before touching the horses we will do some mindful horse-work in order for them to sense our energy and purpose. We then meet the horses, get used to them, brush and/or pet them. You'll also get a chance to…
Snacks
Healthy snacks Vegan, gluten-free and free of refined-sugars.
Drinks
Water, coffee, tea Home-made lemonade or smoothie
Good pair of shoes (walking shoes or boots)
A hat on hot & sunny days
Our village of Zetrud-Lumay is a typical village in Wallonia, with cobbled stones streets, houses in the famous "Gobertange" stone, fields and green surroundings as far as the eye can see. In our street many of us have converted to a healthy, ecologic life style. As a guest you will be able to visit another beautiful garden in the street, learn something about permaculture and edible flowers. So if you love nature, this is the place to be!
動物との出会い
Horsefulness: mindfulness with horses