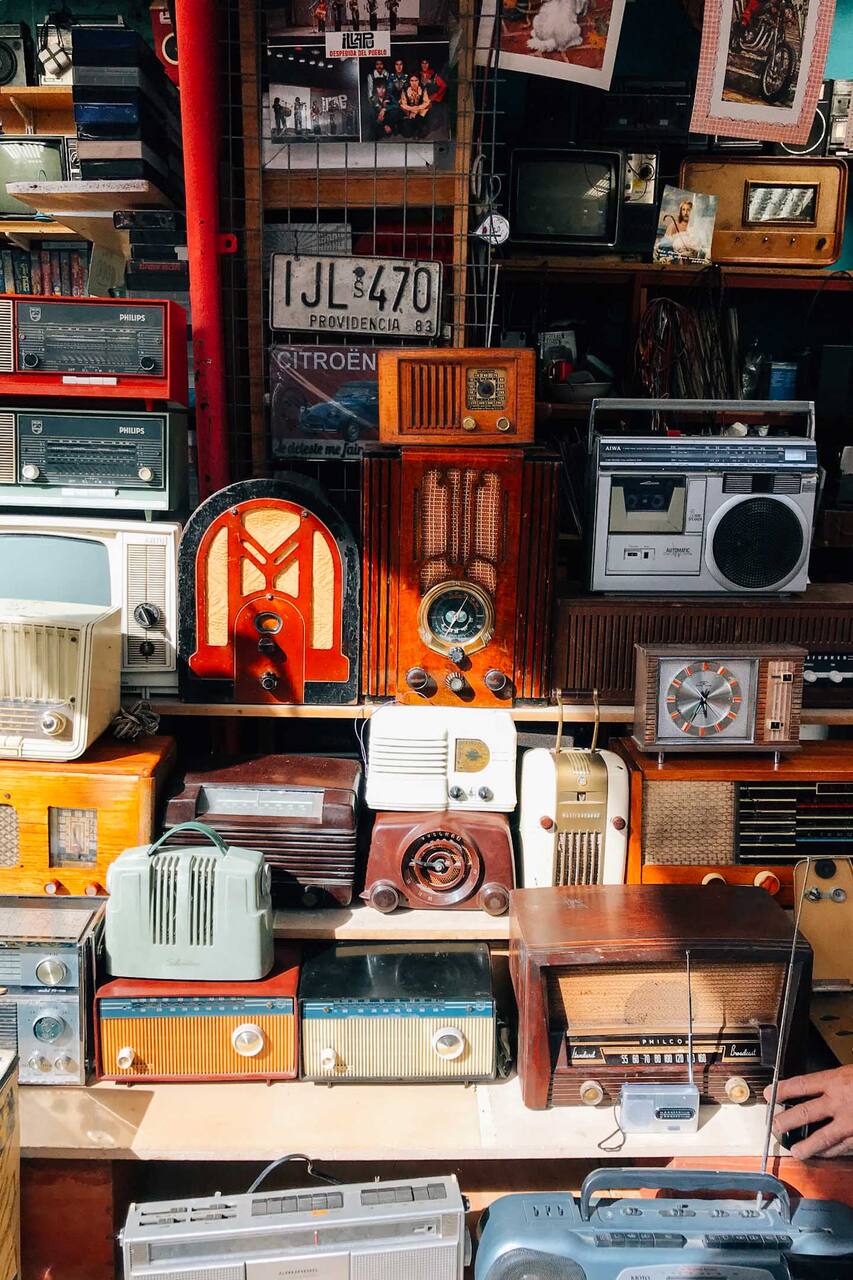 大体いつも満席!予約のとれない人気体験です。
Im a Industrial designer, always on the look for antique pieces to add to my own collection when im here in Santiago and also when I travel. Ive done several proyects using antique pieces found at Santiagos flea market, in my opinion, one of the best I know. I run my own store/Studio www.indigo-depapel.cl where sometime we sell the pieces I found as an accent to the products we design. Nothing…
Well meet at Metro Inés de Suarez in Providencia at 10:30 am, well have some coffee and croissant at a nearby french coffee place (Sat. Only) or at a Coffee Spot at the matket itself to chat and see if you are looking for something in particular that I can help you with. Well ride the subway to Mercado Persa, after arrival well walk around several streets where vendors sells products in the…
In all the years Ive been going to this flea market, Ive never been robbed, but you can never be too safe, so I would avoid Credit cards and valuable stuff that might get robbed.
Transportation
Metro Tickets So that you dont have to buy the metro card in case you dont have it.
Cash to buy what you like.