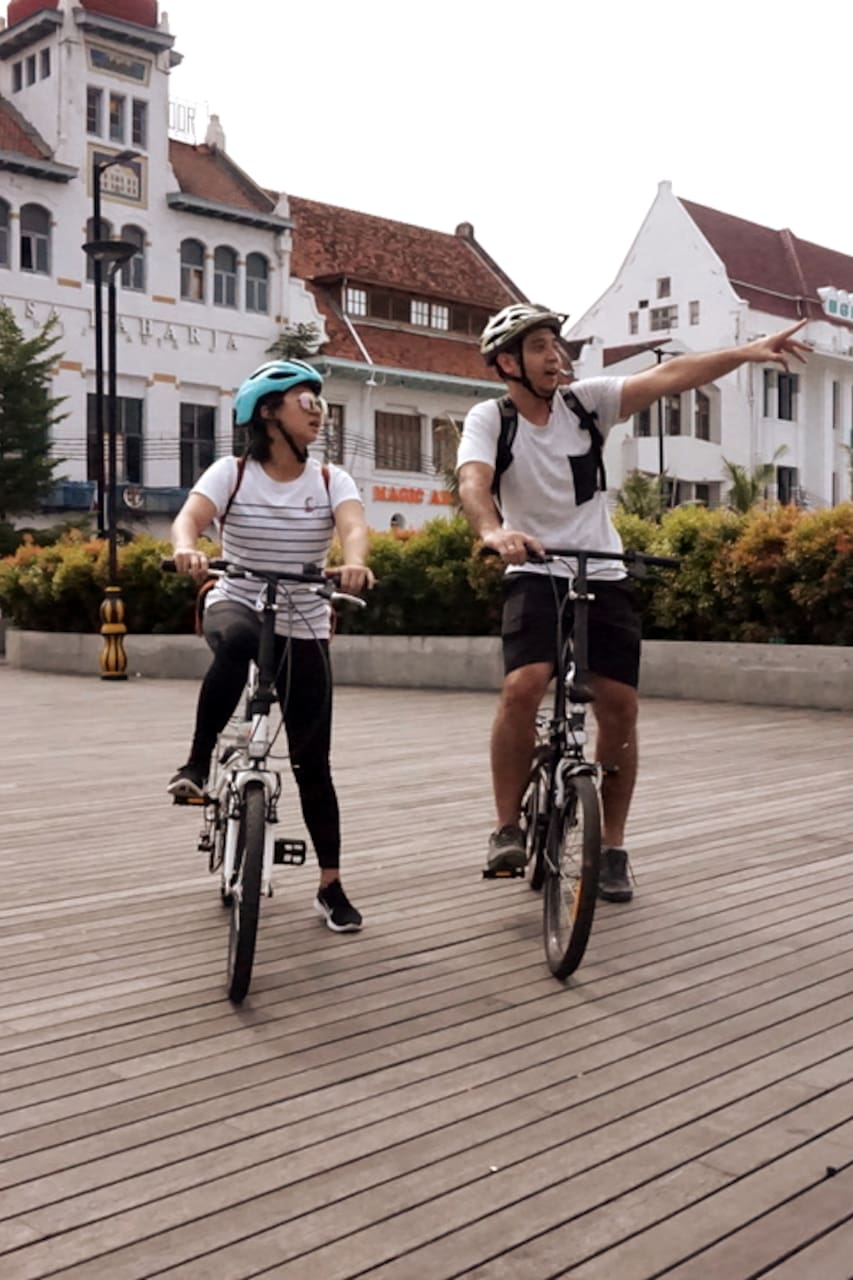 Jakarta Sunday Fun Biking
Jakarta Sunday Fun Biking
Includes:
食べ物、ドリンク、用具、移動送迎

大体いつも満席!予約のとれない人気体験です。
Hi, I am Malik and I have lived in Jakarta for almost whole my life. I have passion in history, culture, food and sports. Jakarta has been an international hub for centuries and it is really amazing to see how the city is connected to the rest of the world through its history, culture, food and sports.
I would love to take anybody who have the same interests for a 4.5 hours bicycle trip (with several stops, snacking time & brunch) to historical and cultural sites in Jakarta. This capital city of Indonesia has a lot of story to share, and I would show you what Jakarta has really been from the era of Dutch Colonization, Independence, Cold War, New Order until the current Reformation period. I will…
It is a 4.5 hour trip with several stops. May not suitable for people who have health issues. This trip uses folding bike.
Snacks and Other
Brunch. Snacks Local/Asian/International menu.
Drinks
Drinks Water, Energy Drink & one other beverage in the menu.
Transportation
Pick up and drop off For Jakarta area only and there is additional fee: for South & Central Jakarta @ IDR 80,000, the rest of Jakarta @IDR 150,000
Equipment
Bicycle (folding Bicycle)
Towel, clothes for change and cash for additional purchase