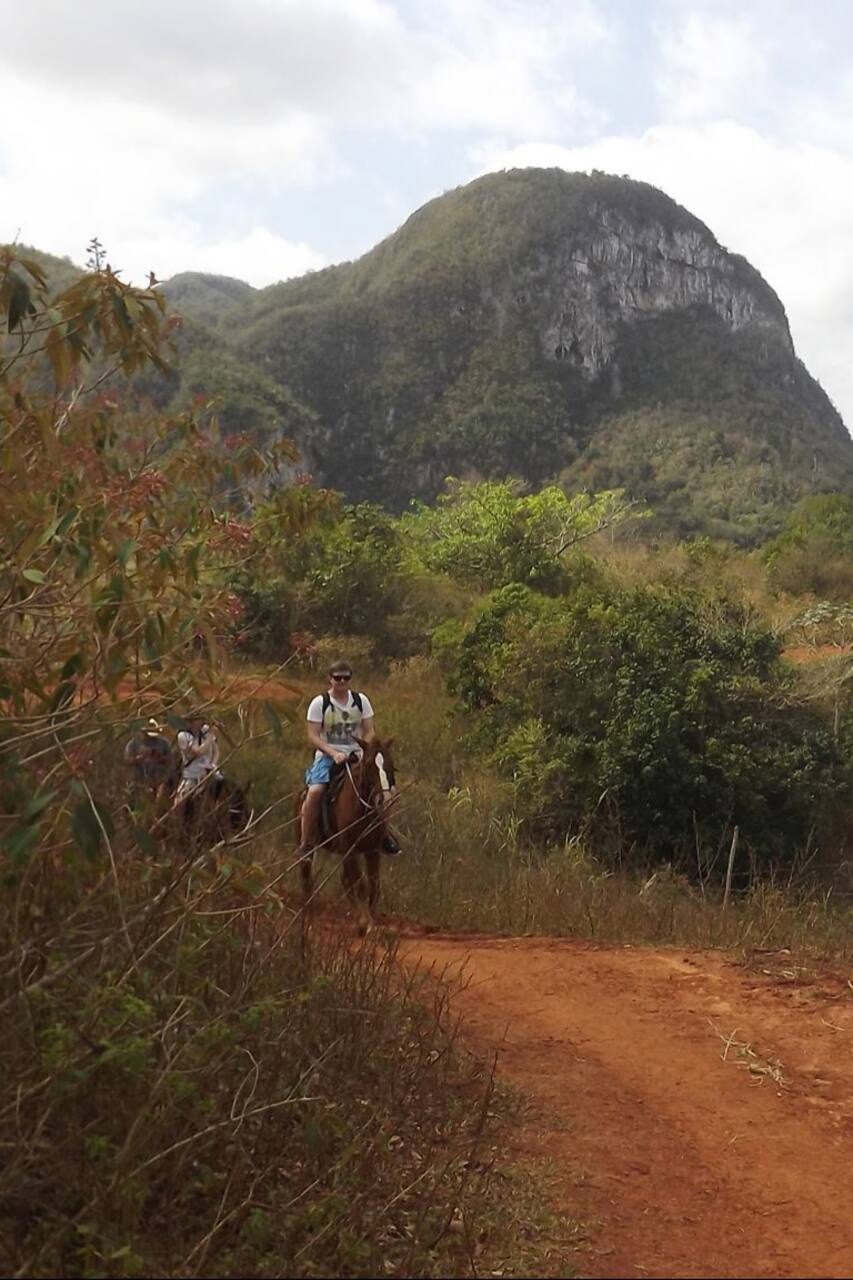 Includes:
食べ物、ドリンク、チケット1枚、用具
We are a group of Cuban people, passionate about horses and the beauties Cuba nature has to offer ! The majority of the tourists we have had on tours were beginners, so we are particularly experts in this field. We have taken hundreds of people with us in the past two years, to share our love of Vinales, horses, and Cuban traditions. It is also the occasion to introduce them to amazing people we…
Marco and his team make you discover the Southern part of the valley that very few tourists know. You ride the horses few hours during the day (usually around 3 hours total), and spend most of your time at the several stops, talking with the locals, learning about their lives, their work and their leisures. - TOBACCO PLANTATION & FARM: The Martinez family shows you their 200-years-old…
The time you spend in the tour depends on you : how fast you want to go with the horses and how long you want to stay at each stop. Therefore, the indicated tour length is an average, you manage it.
Food
Traditional Cuban lunch : Local meat or fish, cooked in traditional wood fire. Sides included. Vegetarian available.
Drinks
Mojitos-Coffee-Guava rhum 1 "French lemon" mojito or lemonade (@ tobacco plantation) Tasting of coffee and guava rhum ( @ coffee plantation)
Closed shoes (better avoid flip flops) / Long shorts or pants are better
Hats or caps to protect from the sun
Swimsuit and towel if you want to bathe in the lake
Bottle of water (or buy one at the beginning of the tour)
Mosquito repelent if needed (we can also lend you some)