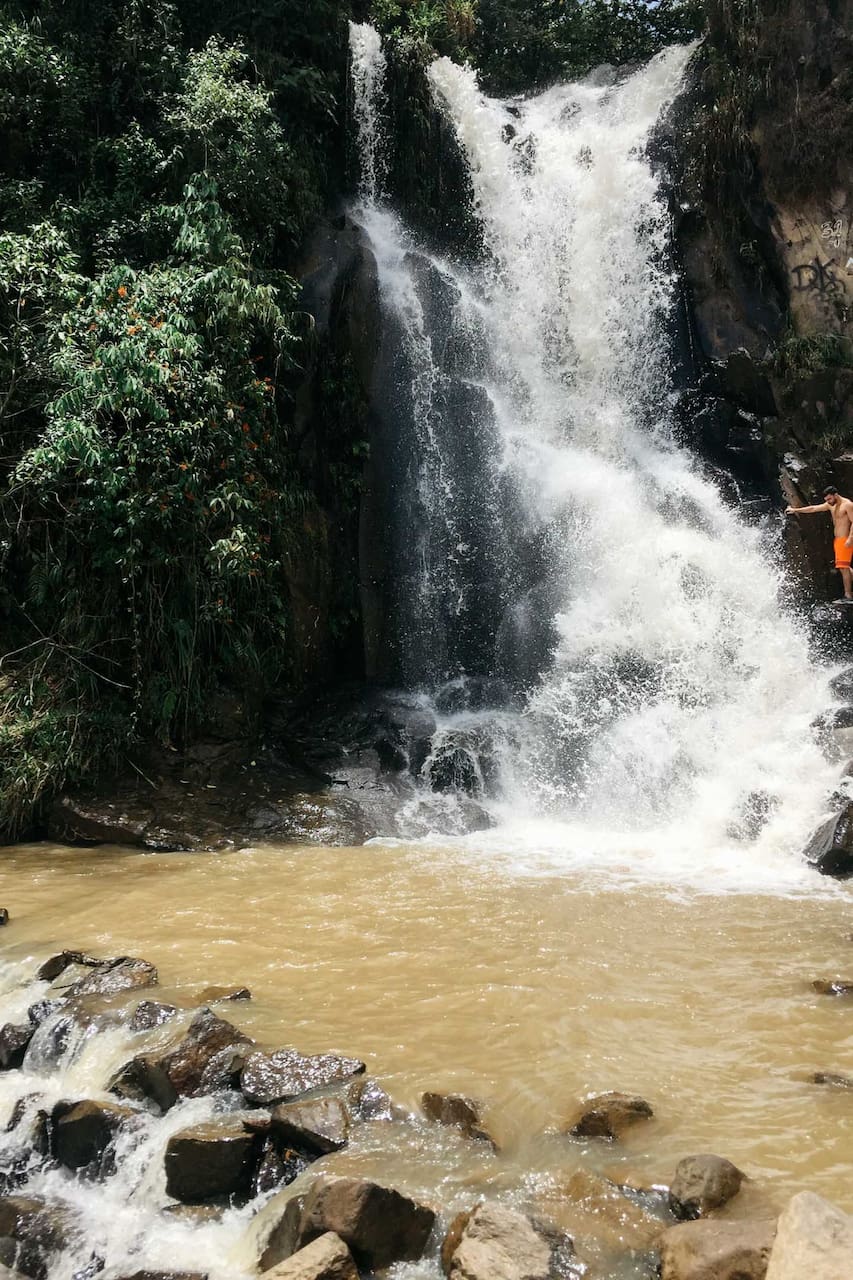 "La Torre" Waterfall Eco-Tour
"La Torre" Waterfall Eco-Tour
Hey! Im Luisa Muñoz, Im 22 years old and I was born and raised in Popayán, Cauca. Better know as "the white city" of Colombia. I love everything about my city, the local food, the sunsets (definitely the bests in the world), its landscapes, architecture and much more. I'm a explorer, and I love adventure and nature.
We will walk trough a forest, interacting with mother nature and breathing the fresh air the local trees offer us, around 5 kms to make it to the natural waterfall "La torre", where we can take a bath in its revitalising waters. Finally, we will head to one of the most representative restaurants of our region to enjoy a delicious typical dish for lunch.
Comfortable walking shoes
I go to this waterfall very often and there's never a day I don't enjoy the walk. It's simply magic for me, the sounds of the water falling, the birds, all the trees and plants... It's just wonderful. Every time I go I discover something new. For real, it`s a very exciting experience and worthwhile. After the walk, we will head to a typical restaurant really closed to the starting walking point, named "Camino Viejo".
ガイド付きハイキング
"La Torre" Waterfall Eco-Tour
新着の体験