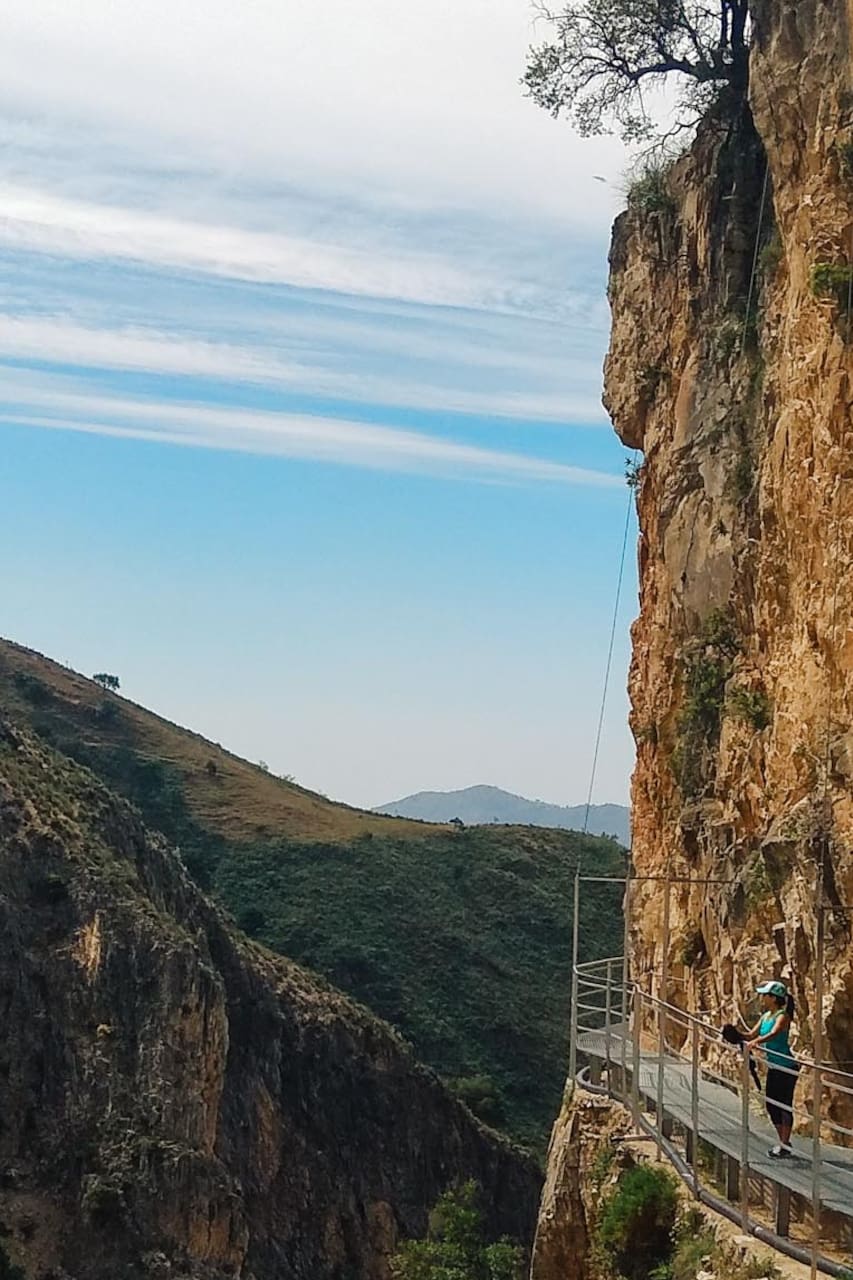 人気です! 予約380人突破。
Hi everybody and welcome to Malaga! My name is Alfonso, Geographer and a passionate of the outdoors activities and environment. My profession and studies have given me a deep knowledge of the different regions of Malaga, their history, wildlife, different valleys, mountains and their variety of landscapes. I support the Natural Park by cleanning the paths and improving the environmental…
I will pick you up in Malaga city center with the van and we will go to Canillas del Aceituno. From there we will depart until Almanchares river crossing the gorge of El Saltillo. We'll use the old arab irrigation canal as a path in our trekking. We will interpretate the landscape of the Natural Park of Sierra Alhama, Tejeda and Almijara: its geology, the animals, plants... During the route we'll…
HIKE OF 4 HOURS. There are just a couple of short steep areas (two and five minutes each) TEXT ME IN CASE YOU NEED OTHER TIMETABLE OR DAY NOT AVAILABLE IN THE CALENDAR.
Food
Some local products. Cereal bar. Fruit.
Outdoor gear
Poncho coat in case it rains.
Comfortable clothing according with the season of the year. Be aware that in the mountains can be 3-4ºC colder.
Swimsuit and a towel if you want to go for a swim in the river.
Most people come with sneakers but better to use hiking shoes.