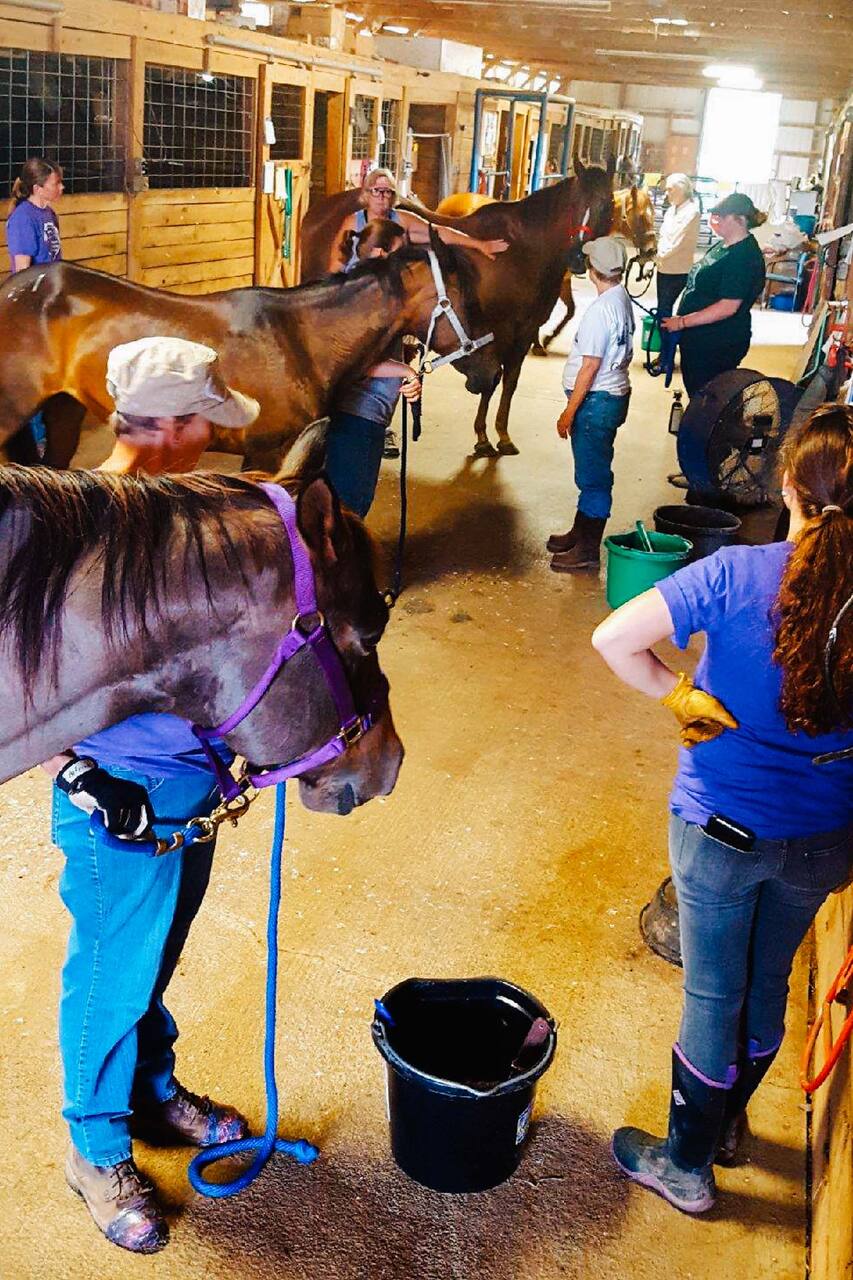 Ever had the chance to get hands on a magnificent animal like a horse? There is nothing quite like these amazing animals. At Horse Haven of Tennessee, we work tirelessly to rescue, rehabilitate and eventually rehome each horse that enters our gates! This requires hands-on activities, like grooming and feeding general TLC of these amazing equine. We invite you to join us for this unique Knoxville…
Horse Haven of Tennesseeについて
Our Vision A state free of equine abuse and neglect. Our Mission To rescue, rehabilitate, and re-home God's neglected or abused equine through programs of shelter, adoption, education, and assistance.
こちらは
社会貢献体験
です。参加費は全額、「Horse Haven of Tennessee」に寄付されます。
Coffee Corral - Local Coffee and introductions in the Visitor Center "Volunteer" Orientation - A brief training session for horse safety, knowledge and best practices in the Volunteer State, Knoxville is, after all home of the UT Vols. Ground Rounds - Meeting the horses and learning about their stories, brushing and grooming. Mini Fun- Our Horse Haven Mascot is Twinkie, the mini horse that was…
Rain or Shine, we care for horses! Like any good horse hand, we fill up on coffee beforehand, work hard, care for amazing horses and reflect on a job well done when our shift is over.
"Muck" Boots or closed toed shoes - they will most likely get a little dirty.
Blue jeans, overalls, denim!
Work shirt - a little dirt won't hurt.