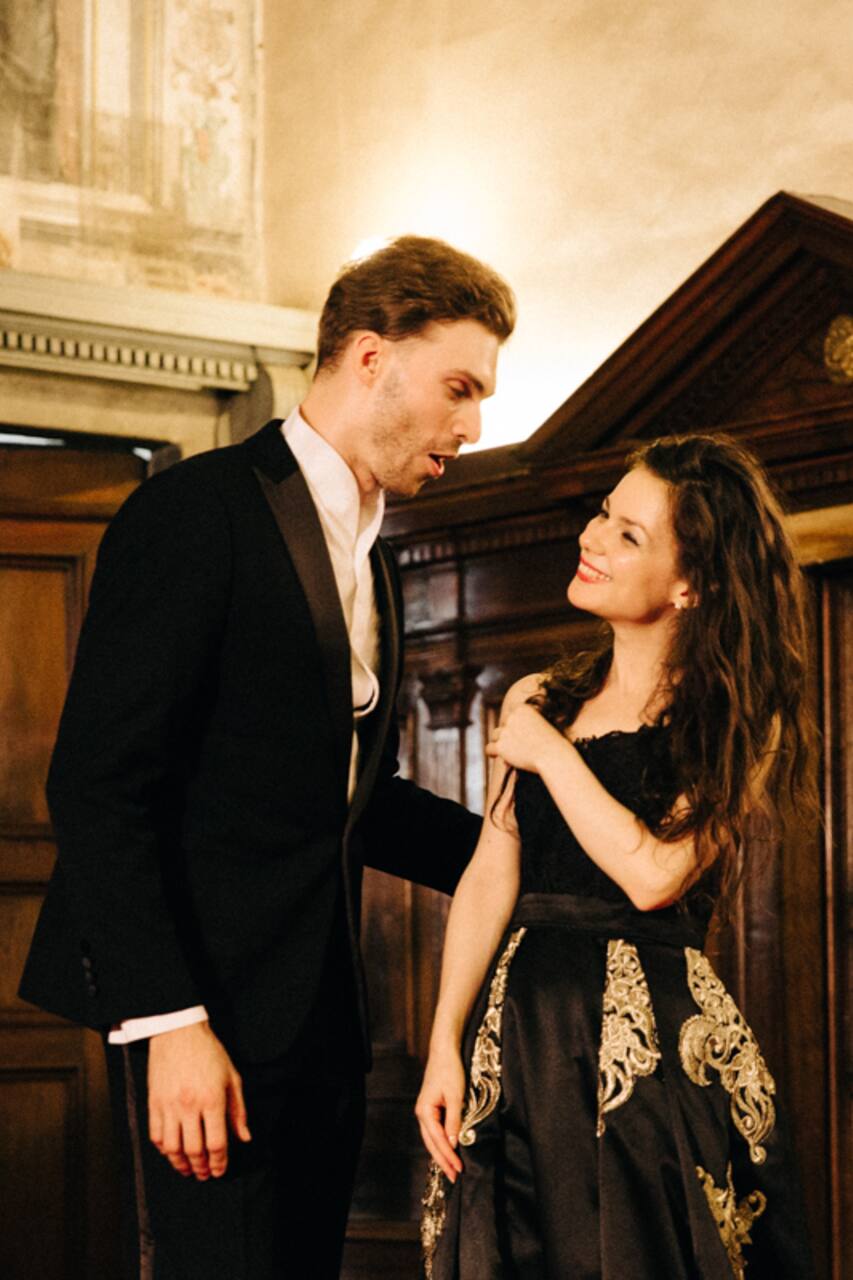 好評受付中! ご予約はお早めに。
I have been working in the event management business for 10 years. Besides being the promoter of these events, I am also a musician. This guarantees the quality of the proposed lyrical concerts.
At the reception guests will be greeted by one of these staff members: Alberto or Elena or Hiroko. "Italian Opera with wine" is a season of opera concerts. Every evening lyrical concerts with arias from the Italian lyric repertoire. Listen to arias from La Traviata by G. Verdi, La Boheme, Tosca, Madama Butterfly by G. Puccini, Barbiere di Siviglia by G. Rossini, Nozze di Figaro by W. A. ​​Mozart…
The concert will start at 9.15 pm. The duration is about 70 minutes. During the break, a glass of wine will be served Seats are free.