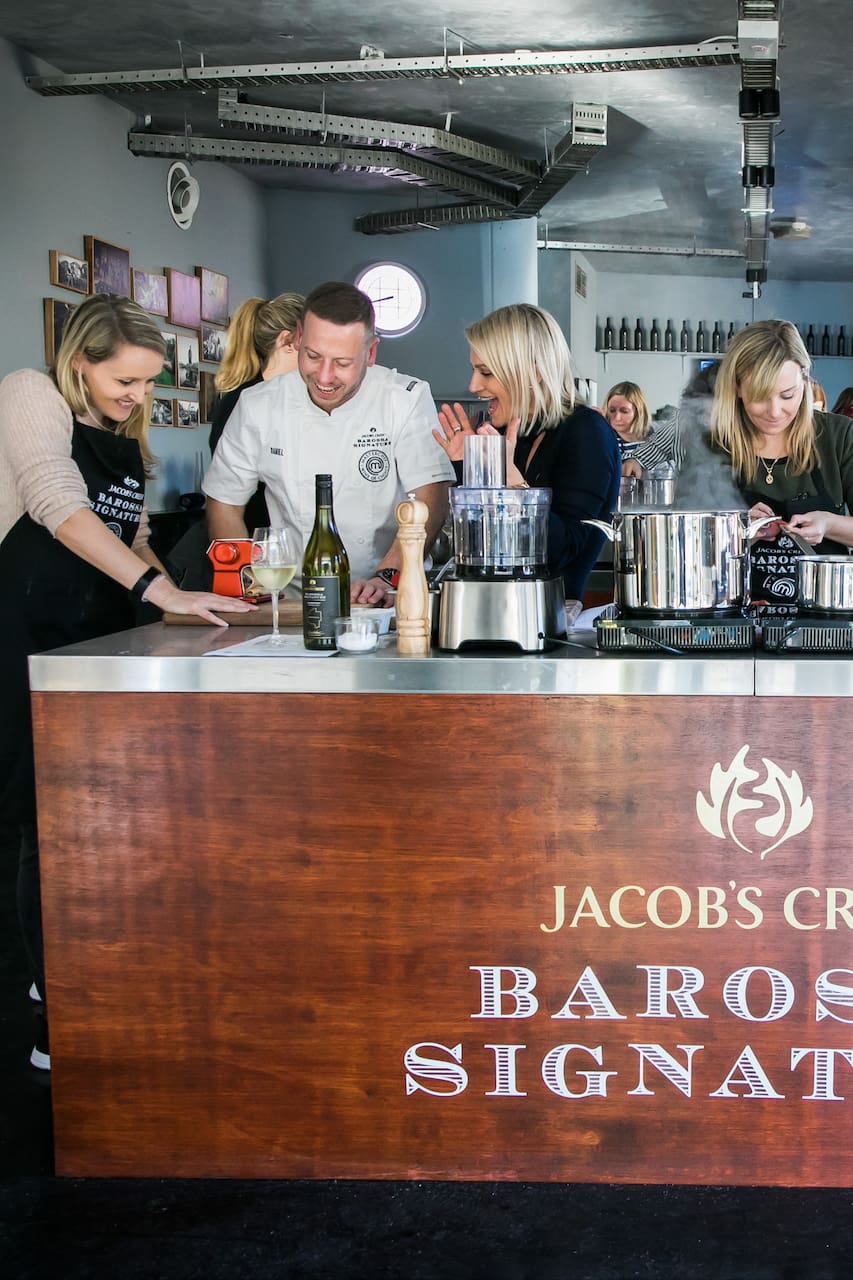 Jacob's Creek Kitchen Collective
Jacob's Creek Kitchen Collective

人気です! 予約220人突破。
Ambar Maddox and Daniel Wilson are joining forces to serve you the ultimate food lovers experience. Ambar is a highly regarded wine expert and Daniel is an award-winning Aussie chef who's been a guest on MasterChef several times. They're both shamelessly food, wine and MasterChef obsessed! We're proud to be donating 100% of ticket proceeds to food charity SecondBite.
In the course of a year, around 3.6 million Australians find themselves unable to afford enough food to feed themselves or their families. Everyone deserves a good nutritious meal. SecondBite makes a real difference by providing food, support, hope and friendship.
こちらは
社会貢献体験
です。参加費は全額、「SecondBite」に寄付されます。
Get a taste of what it's like to be a MasterChef contestant, without the pressure of being eliminated! In this fun hands-on 'cook, dine & wine' experience, award-winning chef Daniel Wilson will guide you through two cooking demonstrations; a scrumptious entrée and a brag-worthy dessert. Competing against other teams and the clock, you'll put your cooking skills to the test as you replicate each…
Not much of a cook? Don't fret. Our challenge at the Jacob's Creek Kitchen Collective is designed for all levels of expertise. Packet-opener type chefs and soufflé masters will enjoy this experience.
Food
Modern Australian Meal 3 course & canapes, each dish paired with Jacob's Creek Barossa Signature.
Drinks
Jacob's Creek Wine MasterChef's wine of choice - Barossa Signature range: Shiraz, Cab Sauv, Chardonnay, Riesling, Shiraz Temp & Shiraz Cab.
Equipment
Apron & cooking utensils You'll cook in a MasterChef inspired set-up. Attendees must wear flat enclosed shoes.