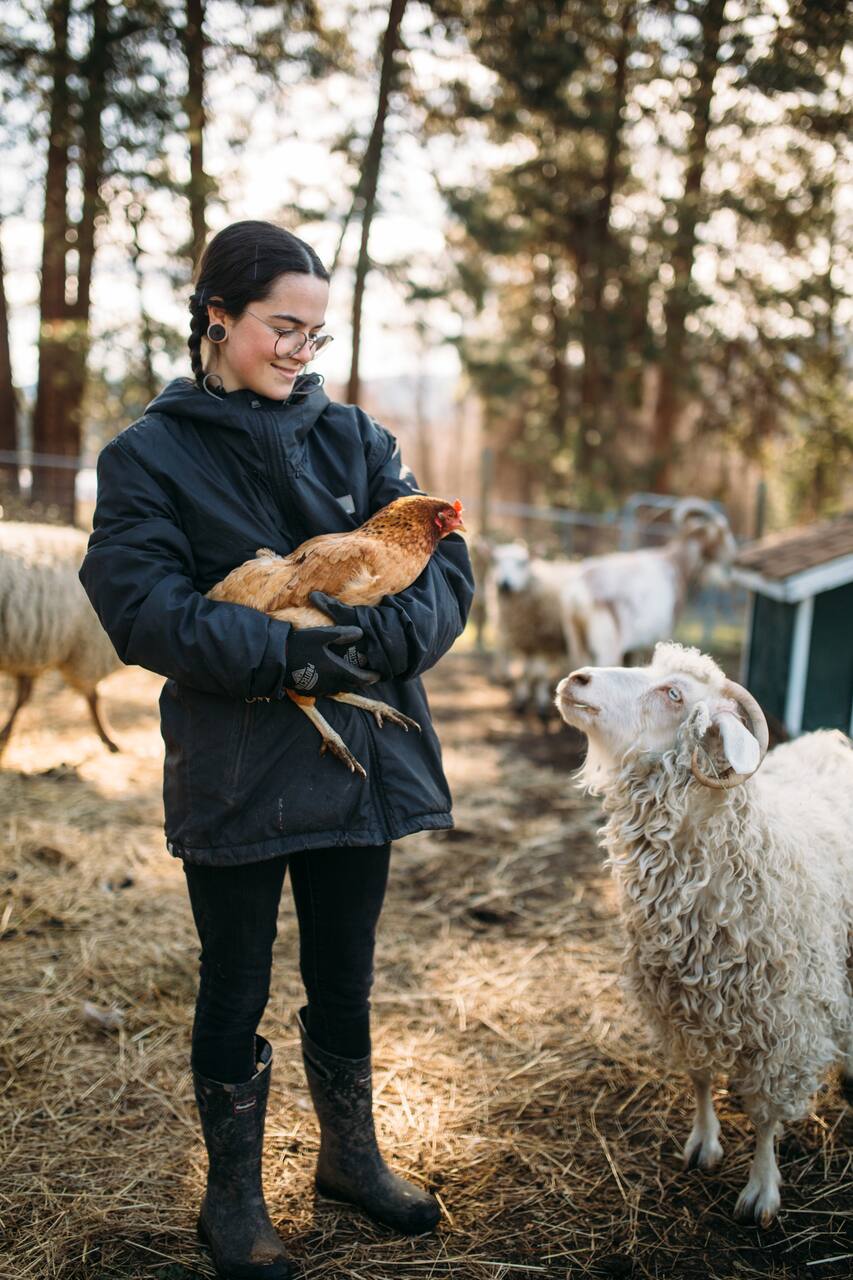 ビーガンライフスタイル体験、セラピューティックファームツアー
ビーガンライフスタイル体験、セラピューティックファームツアー
I am Founder & Director of Arion Therapeutic Farm; a healing sanctuary that helps people connect to themselves, the planet, animals and what they put in their body. As steward of this amazing property and the animals that live here, I am happy to share our secret! Experience healing on every level either through my Lifestyle Experience Tour or unwind in our unique Airbnb Retreat with all your…
Arion Therapeutic Farmについて
Arion Therapeutic Farm is very special sanctuary for people and animals located in South East Kelowna, BC. Their mission is to inspire people connect to themselves, the planet, animals and what they put in their body. Arion is home to more than 50 rescued or unwanted animals each with their own story. Open daily, visitors experience a peaceful time away from the everyday stressors of life.
こちらは
社会貢献体験
です。参加費は全額、「Arion Therapeutic Farm」に寄付されます。
Unplug and unwind and enjoy some animal love on our "Behind the scenes" farm tour. Learn about each breed, their history and unique importance as a species. Meet our horses, donkey and mule and learn how to groom and lead them. Complete the tour with organic herbal teas or coffee and delicious Vegan snacks. (allergy friendly kitchen - please advise) Learn how easy it is to make vegan cuisine in…
Not a vegan? No problem! We are happy to share our knowledge. Just spending time at our farm is healing regardless of your current beliefs. Come check us out! We promise you wont be disappointed!
Drinks
Coffee, tea, water Organic apple juice
Closed toe shoes or boots, sun hat