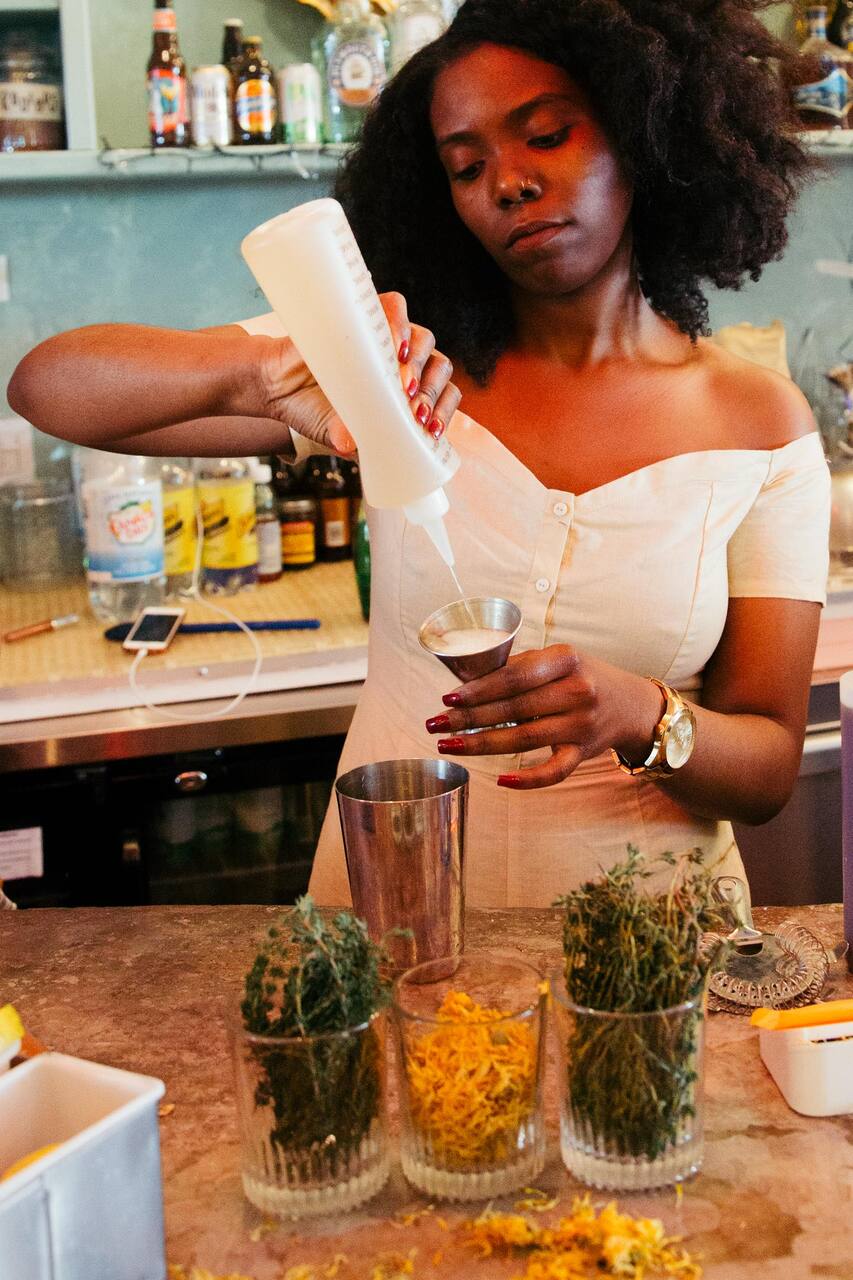 Herbal Adventures: Cocktail and Craft
Herbal Adventures: Cocktail and Craft
I am a Medical Anthropologist born and raised in NYC with an earned degree from the City College of NY. As a person who's been in the food and beverage industry for over 10 years, I've put use to my Herbalist Certification by making lovely hands-on experiences where guests are engaged, educated and in company of great herbal based drinks and light bites that wake up the senses for several years…
Guests will: - Jump into an Ice Breaker Activity (5-6 mins) (Guests celebrate the art of meeting new people, through quirky and fun activities that help them get to know someone they've never met before!) - Introductions (3-4 mins) (Guests get to know why their cohort wanted to be in the room just as much as they did!) -Objectives and Agenda (2-3 mins) (Guest learn about what the outcomes and…
All materials are sourced mindfully and locally. Grown responsibly and proceeds go back into the neighborhoods programs to get healthier food to those in need.
Snacks
Seasonal! Mushroom Pate Hummus Cashew Cheese Crackers Fruit Chopped Veggies
Drinks
Herbal Mocktail/Cocktail Herbal tea based (seasonal ingredients), fruit, agave and topped with sparkling water
Pen and paper or phone for notes!