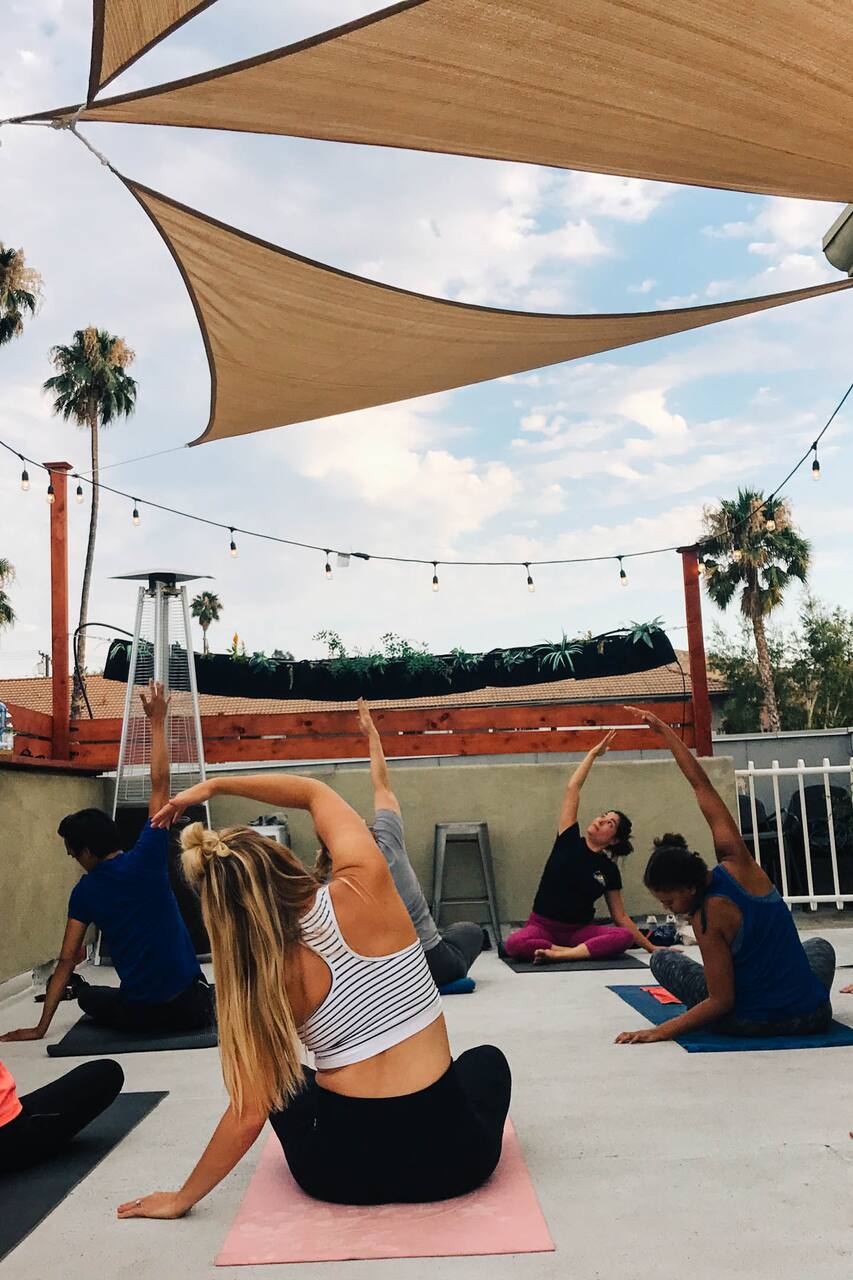 We work as a team to give you the best experiences possible! We are all certified yoga instructors and believe in a health spirit, soul and body! Some of us are professors at the UC Riverside and some are yoga instructors at UC Riverside wellness center. - George, Angela and Jess
We have everything you need for our Rooftop Yoga class. From blocks, blankets, extra padding, yoga mats, and straps. Bring an eco-friendly water bottle and enjoy a rooftop yoga class like no other! Also during the summer we teach a hot yoga class!
We accommodate for all levels of yoga but this is more of a relaxing class for beginners.
eco-friendly water bottle and yoga matt