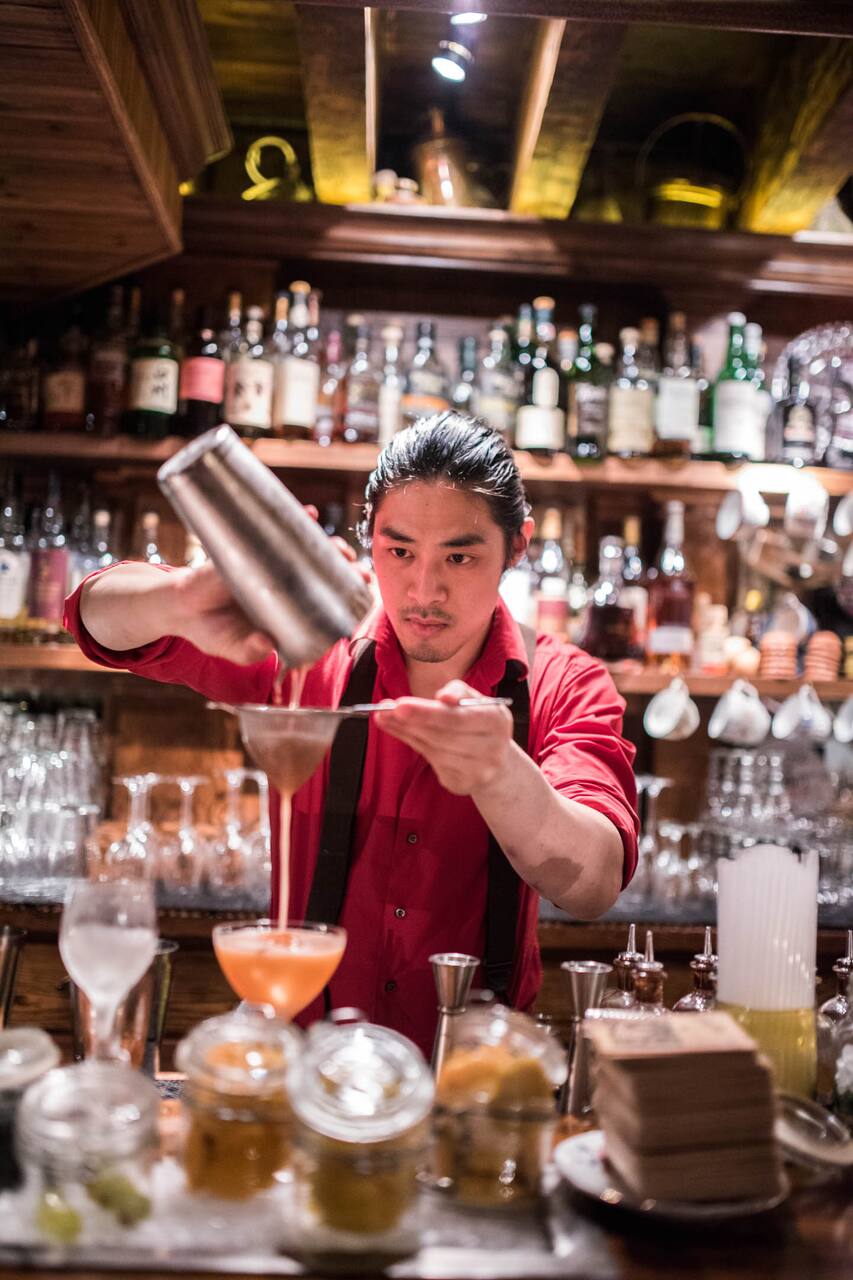 Hey it's Ash here! I'm a food enthusiast who run an indie food & cultural experience company called Hong Kong Food Crawlers & I totally made Jon Hamm ate exotic street food with me on Travel Man (Season 5). I love showing curious travellers to the best hidden spots in town and share stories about places and things I grew up in HK (born and raised in the best city in Asia!). Curious about my life…
Hong Kong is known for its nightlife and one of the best ways to immerse in the city's vibe is exploring it at night! Our first spot is an intimate speakeasy that's tucked away in an alley, run by some of the best and most experienced mixologists in town. We'll then walk over to a super laid-back bar for a mezcal tasting flight with 3 different types of mezcal, a Mexican distilled spirits made…
Alchol-free drinks can be served for those who do not drink but still wish to enjoy the vibes of hidden bars in Hong Kong.
Drinks
1st drink at first bar. Non-alcoholic beverages are available for those who don't drink.
Bring your ID card for verification.
Cash/credit card for the 2nd and 3rd bar. It costs around 300-350 HKD for the mezcal flight and the 3rd cocktail at last bar.