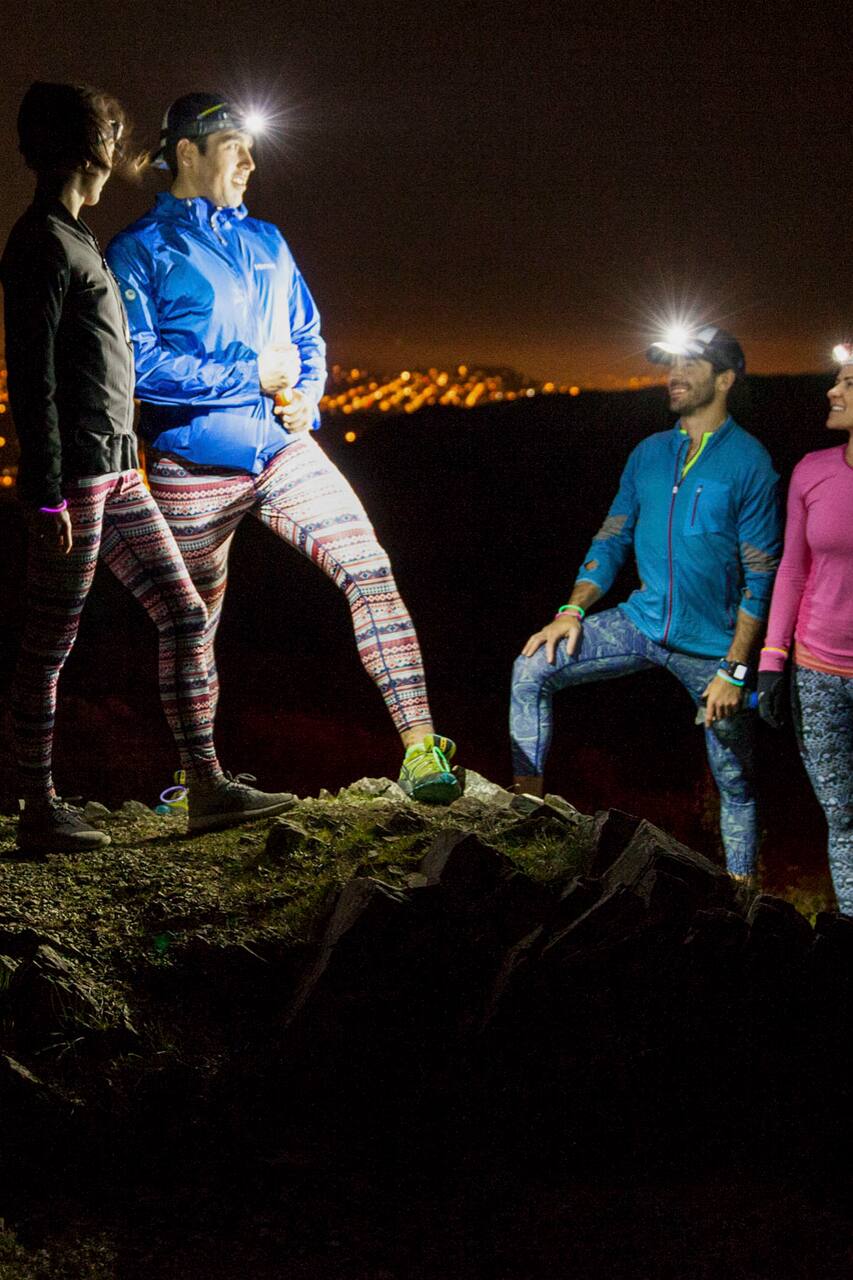 HeyHeys Runners' Club Night Run!
HeyHeys Runners' Club Night Run!
Founder of HeyHeys, an athletic tights brand focused on fun, social adventures, I'm a world-traveled trail runner, trekker, skier, and cyclist, who has run several ultra marathons in the Bay Area.
We'll head over the Golden Gate bridge and into the world class trails of the Marin Headlands, where we'll turn on our headlamps and adventure up fire roads, single track, and run through eucalyptus forests, and on deer paths overlaying the hills, stopping at some of the Bay's most beautiful vistas, scrambling through rolling fog, keeping an eye out for wildlife along the way. Let's go!
Bring your own headlamp! Bring a water bottle, dress in layers - the weather can be unpredictable and change fast. Trail running shoes recommended! Must be fit to run 5-8 miles with surprise hills!
Drinks
Nuun electrolytes A team athlete for Nuun, we'll hook you up with electrolytes
Equipment
HeyHeys headscarf & glowsticks I'll provide a HeyHeys headscarf in one of our signature prints. I'll also provide the glowsticks!
running shoes (trail running shoes preferred)
shorts or tights (your choice)