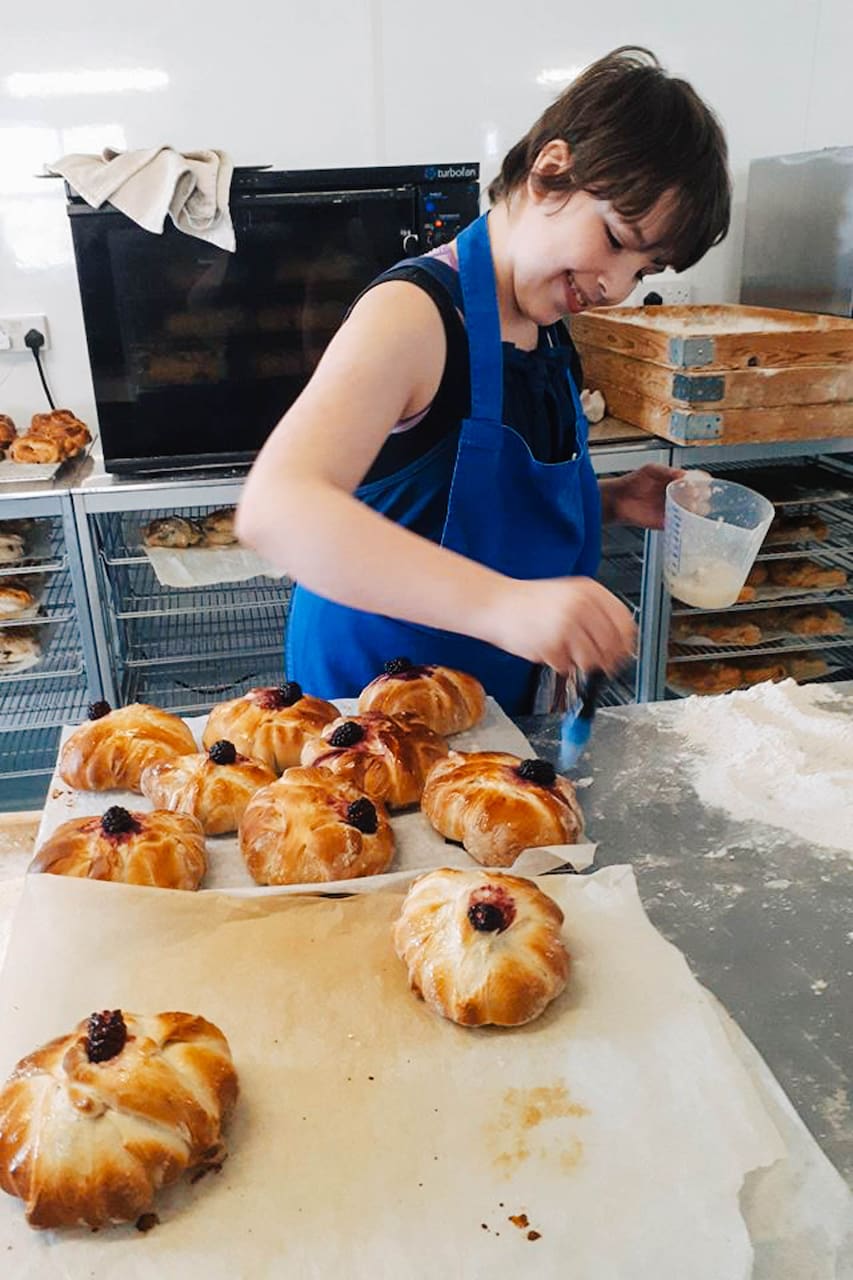 Isle of Skye Join the Baker!
Isle of Skye Join the Baker!
My husband, Barry, is the chief baker. I am the classic baker's wife, but also artist, gallery owner and entrepreneur. Between us we own The Isle of Skye Baking Company and Skyeworks Gallery. We are absolutely passionate about sharing artisan skills, and local knowledge. And an opportunity to join us for a morning of bread making and Scottish baking.
Good coffee to start (or hand blended loose leaf tea if you prefer!) A quick tour of the bakery. And food - little tastes of deliciousness that you will be creating. Four hours of baking with Barry. Lots of contemporary bread. Scottish bannocks. Scones. Your choice of shortbread or oatcakes. This is not a breadmaking course. Instead you will be making, shaping and baking and generally…
The bakery is a wheat bakery. We can cater separately for gluten-free guests. Other allergens may be present. Experience is not necessary, just a passion for baking and eating.
Comfortable clothes, clean supportive shoes