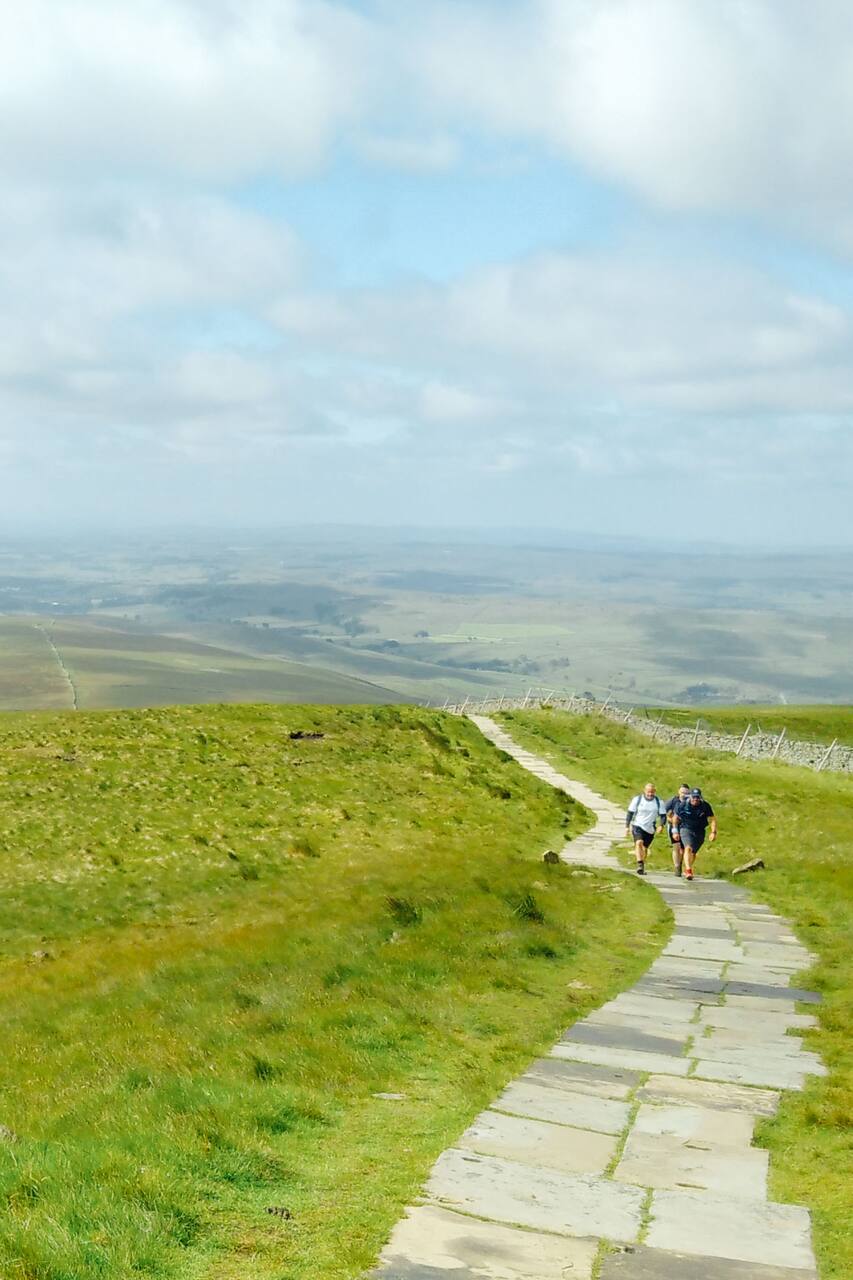 Hike the three Yorkshire peaks
Hike the three Yorkshire peaks
I'm Andrew, a proper Yorkshireman with a lot of experience on the three peaks. As an avid walker, I have seen the rain, sun and snow on these hills, both in work and leisure.
We will meet up at Horton in Ribblesdale train station. After a brief chat, whilst having a brew, we shall head out to tackle the peaks. First of all, the dominant Pen-Y Ghent, then after a long walk out we ascend Whernside. This is the highest of the peaks with the grandest view from the top. Coming down Whernside, we pass the Hill Inn where a locally brewed pint of bitter is…
People of any age welcome but for obvious reasons only over 18s can have a pint. For any dietary requirements, please let me know in advance.
Food
Packed lunch Sandwiches, stew or pie for whatever dietary requirements.
Drinks
Pint of bitter Pint of locally brewed ale.
Kit bag (hiking rucksack)