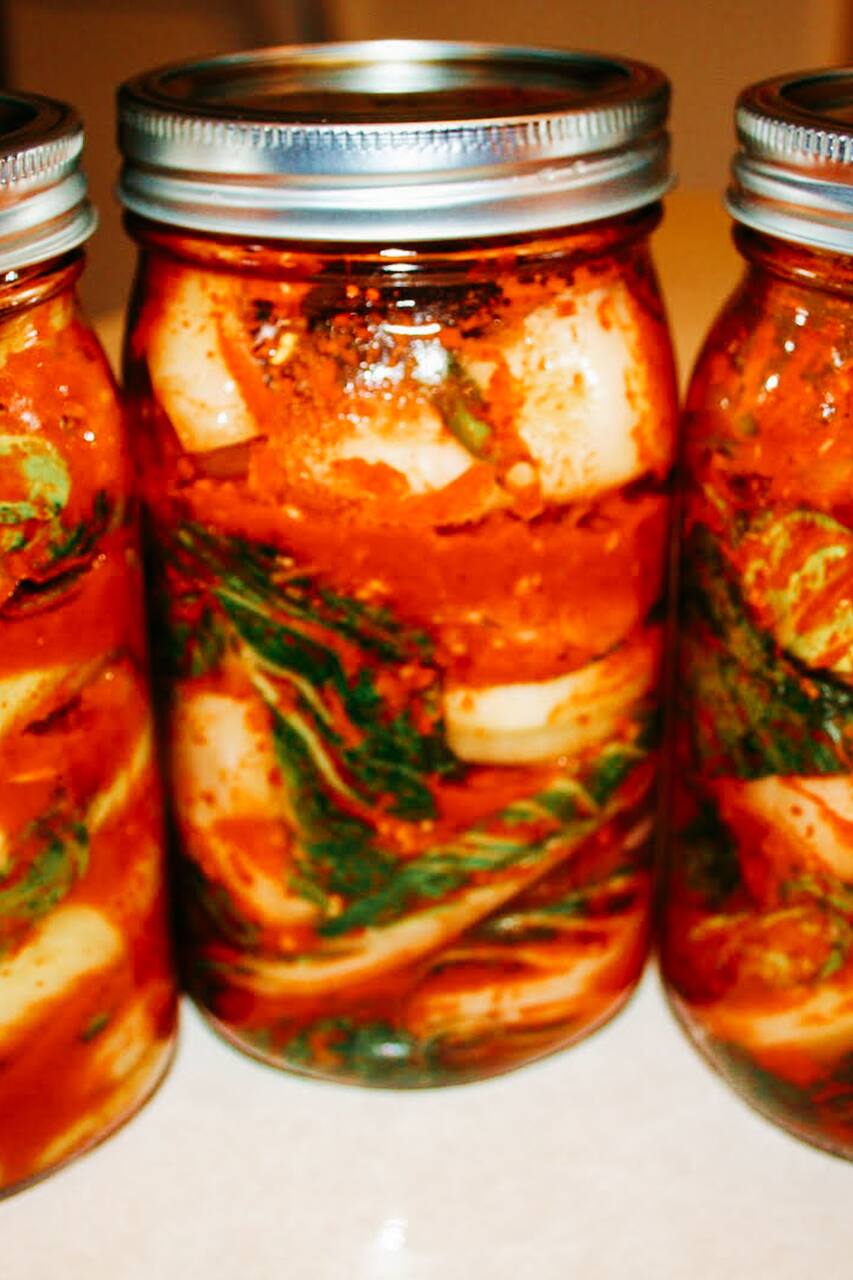 予約はお早めに。 完売続出の体験です。
I'm a specialist nutritionist & I'm really passionate about great nutrition & cooking delicious healthy dishes. I love hosting practical fermented foods workshops teaching people how to make healthy probiotic foods & drinks & the benefits of fermented foods to create a healthy gut & microbiome. You will have lots of fun making your own sauerkraut & kimchi to take home, tasting a variety of…
In this hands on, practical and fun fermented foods workshop you will learn all about the benefits of eating fermented foods and have a go at making your own kimchi and sauerkraut to take home with you. You will be given some fermented foods samples to take home with you so you can start off your own collection of healthy probiotic foods to use at home. - Brief introduction to the history of…
No prior knowledge of making fermented foods or cooking is required. Be prepared to have lots of fun making and trying out lots of new things to eat and drink! Suitable for children from 10 years old.
Snacks and Other
A selection of sauerkrauts, kimchis and homemade fermented drinks including kombuchas, water kefirs, Jun teas, milk kefirs, Caspian Sea Matsoni yoghurts, coconut kefirs and coconut yoghurts.
Coffee, Soft drinks, Tea, Water and Other
herbal teas/infused water Tea, cafetière coffee, herbal teas & fruit infused water served throughout workshop & kombuchas, water kefirs & jun tea in the tasting session at the end of the workshop
Equipment
- Handbook with detailed notes to make all the fermented foods and drinks when you get home. - Kombucha SCOBY - Water kefir grains - Milk kefir grains - Caspian Sea Matsoni yoghurt - Sourdough starter cultures
An apron if you wish and comfy clothes and shoes.