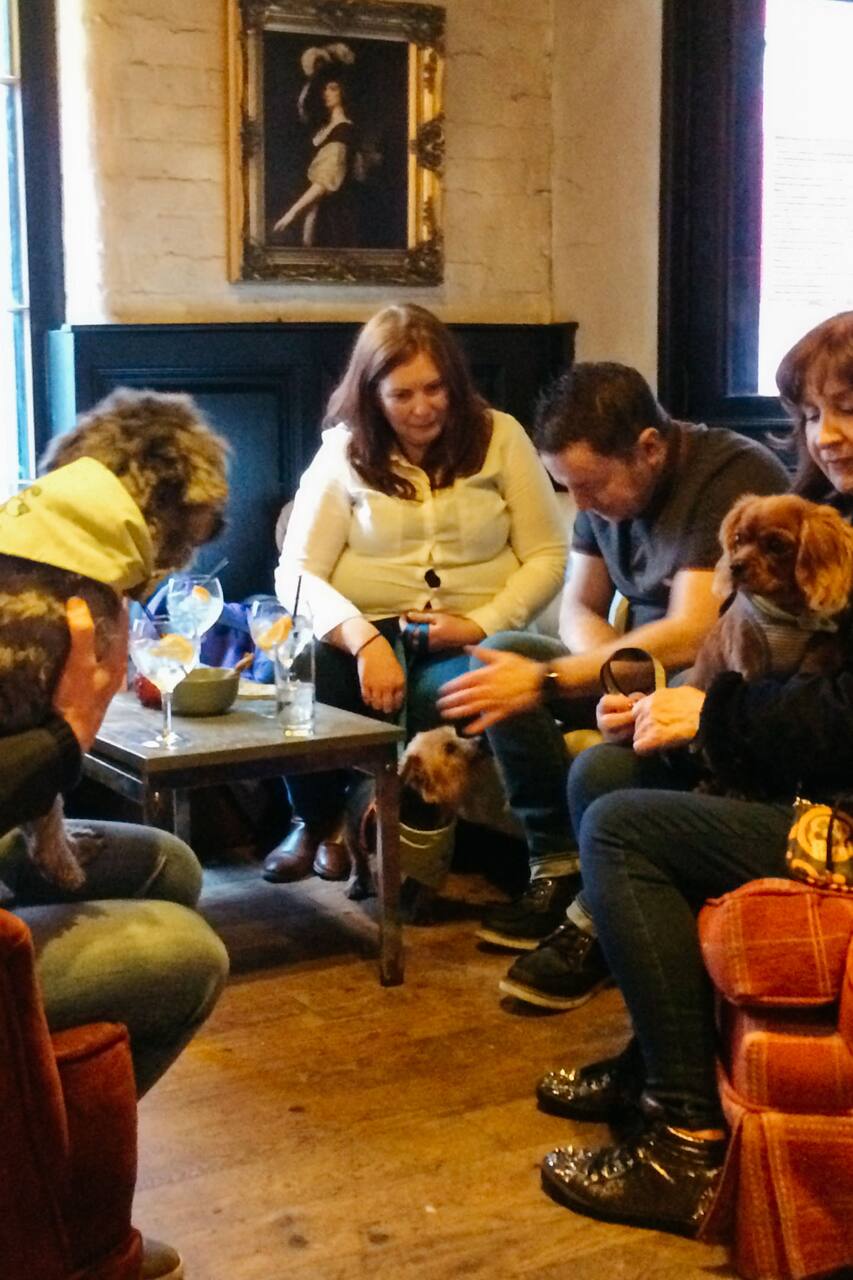 Fun artisan food tours with your dog.
Fun artisan food tours with your dog.
I'm a native of Northern Ireland with a love of food, walking, the outdoors and of course my dog! I've combined all of these to create the UK and Irelands only Dog Friendly Food Tour. I have worked in the hospitality industry for over 20 years, and enjoying welcoming visitors to Northern Ireland.
When you arrive on a Dog Friendly Tour, you will receive a welcome tea/coffee and you're dog will receive some treats and a bandana. As other tour guests arrive you will be introduced, the dogs will have a good sniff at each other, and just as humans do - suss out the doggy competition! There are a maximum of 10 dogs on each tour, which enables everyone to have a great day out. As we tour around…
The tour covers approx 3km in distance and is pretty much level for the tour. There is a lot of food and drink provided, and the tour concludes at the Dirty Onion with traditional Irish music.
Snacks
Cheese, meats, breads Chicken wings, fresh fish, falafel balls, ice cream, fudge
Drinks
Craft beers, gin Craft beers, local gin, whiskey, are all served on tour
Waterproof jacket, comfortable shoes, camera, poop bags