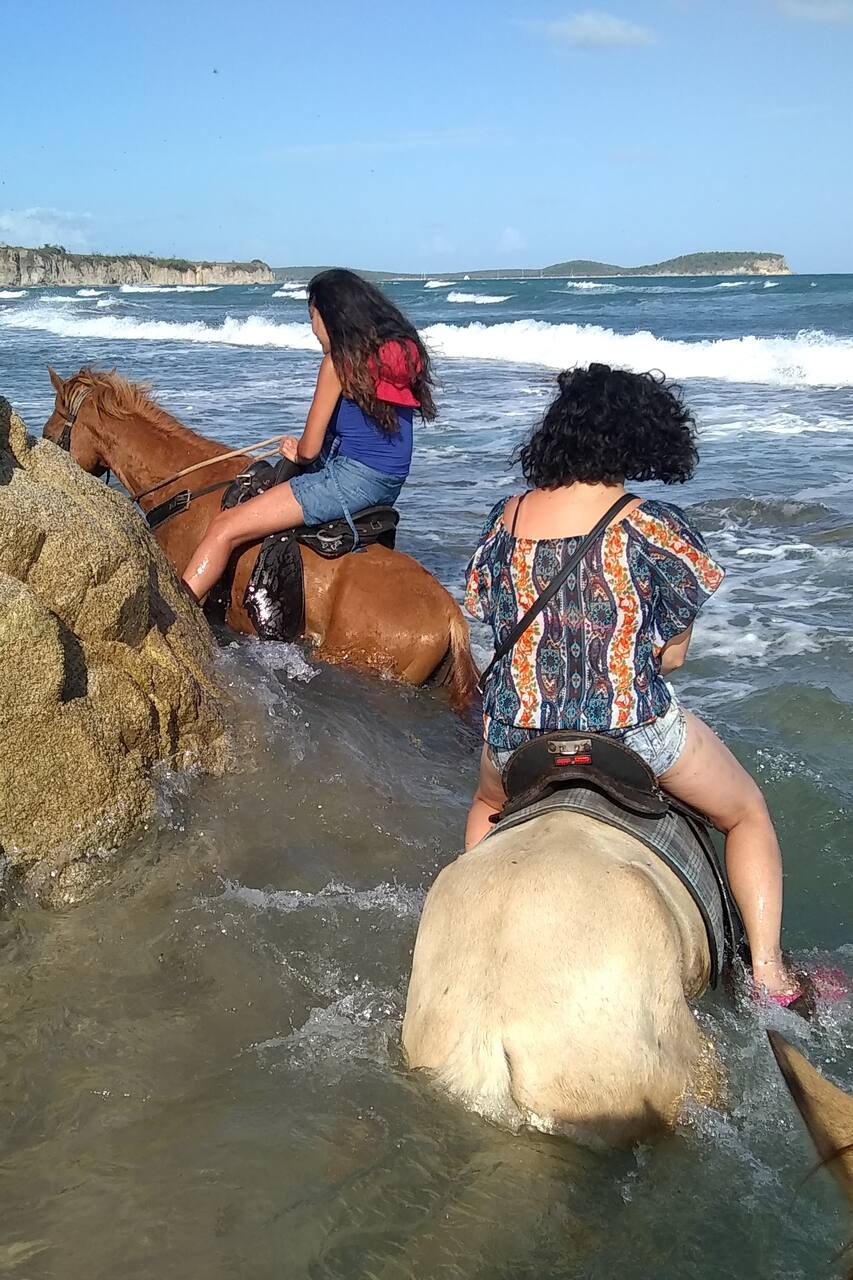 Horseback Riding on secluded beaches
Horseback Riding on secluded beaches

予約はお早めに。 完売続出の体験です。
My partner Carlitos picked me up on a horse for our first date years ago and the rest is history. Being a native born viequense, he has been riding since he could walk. We have both been tour guides for years because we really like to introduce people to the world of horses and see the beautiful interspecies relationships unfold between humans and horses. We love to show off what makes our…
You will meet your new horse friend at a remote beach on the wildlife refuge where you will get acquainted by giving him some love and attention. Our horses LOVE to be brushed and are spoiled regularly with fresh fruit treats. Before we set off we will have a short lesson based on experience level. A walk along a remote beach is next and the horse will even walk you through crystal clear ocean…
Any experience level is ok! Beginners welcome. We take photos throughout the experience and send them to you. It is not recommended to bring electronics or big bags that will take away your focus.
Safety equipment and Photography
Photos will be taken by the guide and a link sent to you after Equestrian Trail Riding Helmets
Comfortable clothes. Longer pants preferred.
Shoes that can get wet. Closed toed shoes are best.