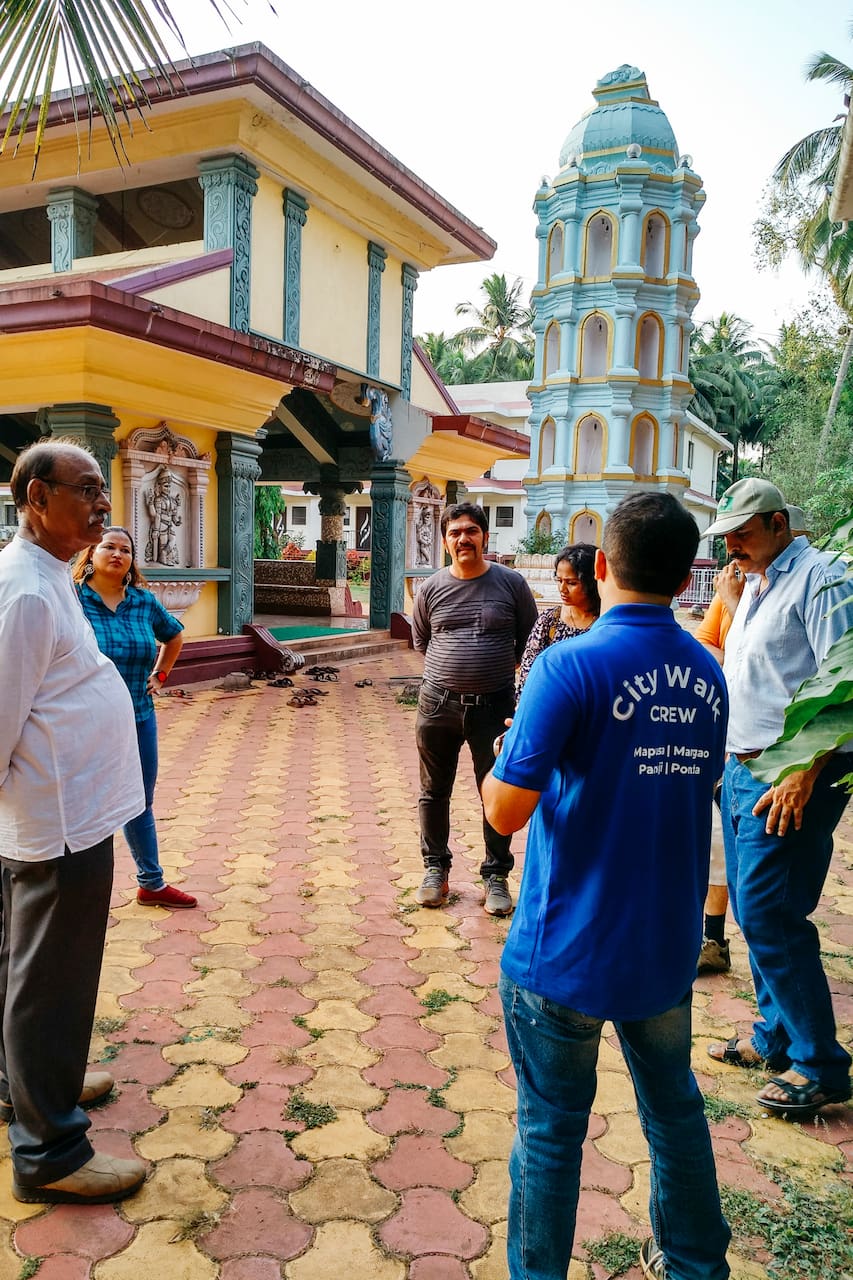 Hidden gems of Veling village
Hidden gems of Veling village
This walk is hosted by Bhavesh! :) I've spent my childhood in the village of Veling, which is rich in natural resources. This beautiful & peaceful village is known for its greenery and inclination towards Goa's theatre & folk dances which I want to bring on the international map. Having a professional experience in sales and marketing, I have acquired excellent people skills, which help me…
I meet you at the Vetaleshwar temple - the home of the protector deity of Veling. Then, In the temple town of Veling, we discover the stories behind all the temples in this area and their significance. We drink from a fresh water spring in the vicinity of a famous temple. We then visit a 200+ years old home and take you on its tour to explain the social aspects. Veling is famous for its festival…
Hidden gems of Veling village is a sneak-peak into the rich culture of Goa, and into the lives of people living it. They are a friendly bunch, but we request you to respect their sensitivities.
Wear comfortable shoes (preferably sneakers). These will need to be removed for the house and temple visit, so make sure you wear socks as well.
Wear cotton clothes that will help you breathe. Carry a cotton cloth to wipe away sweat. Alternately you can carry wet wipe tissues as well.
Carry a camera if you want to take pictures
Please note: Carrying of any recording device is strictly prohibited.