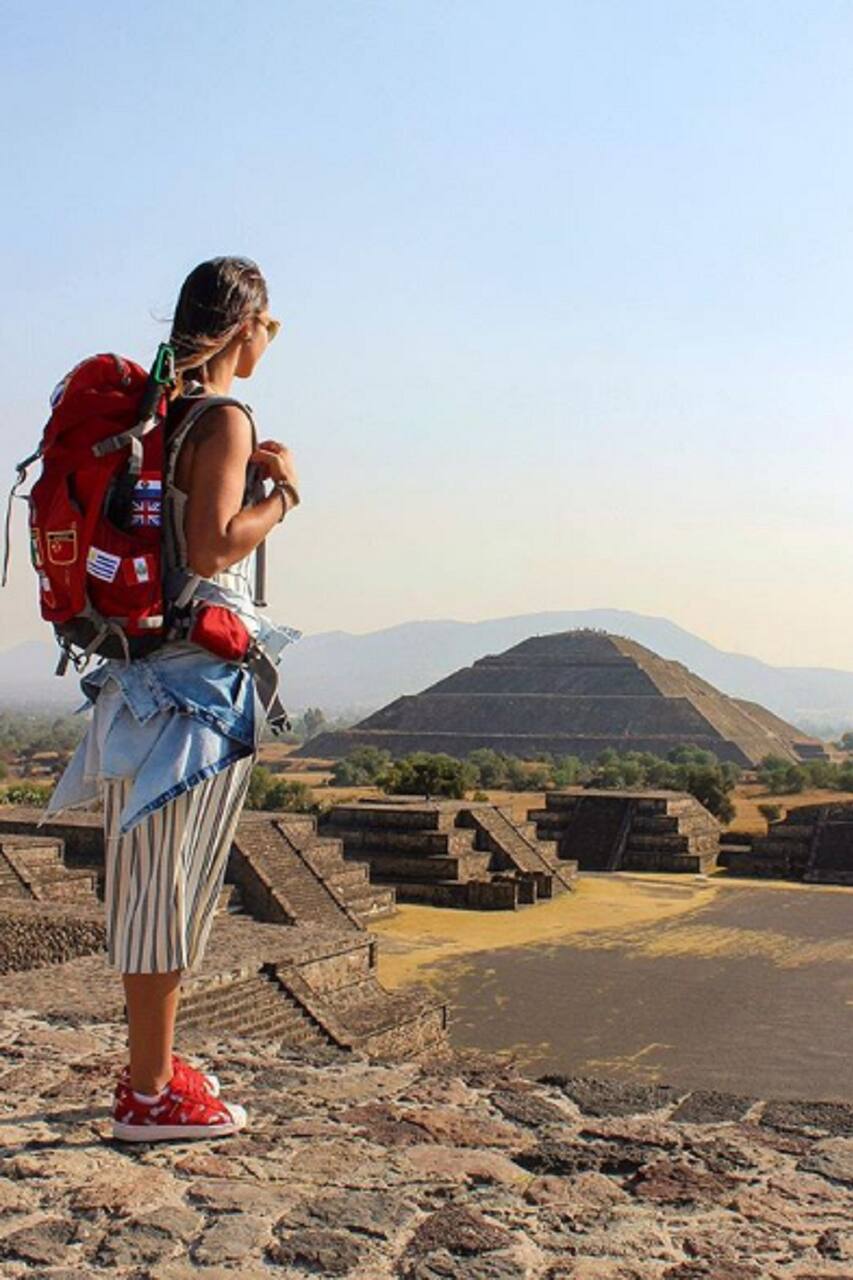 Includes:
食べ物、ドリンク、チケット1枚、移動送迎

予約はお早めに。 完売続出の体験です。
My name is Galicia and I am a native of Teotihuacan "City of the gods". I have a degree in education and a tourist guide certificate, I love meeting people and showing them the culture, gastronomy and customs of my village. My love for teaching have made this activity as a tourist guide one of my passions. I consider myself a respectful, intelligent, friendly and optimistic person. I wish that…
In this experience you will learn about the history of Teotihuacan, I will show you the most representative places of the ancient city, we will climb the pyramids, we will visit the museum where you can see the crafts, utensils and paintings characteristic of the Teotihuacan culture. After the tour we will have a delicious Mexican food prepared by my wife in my little restaurant near the…
-You should wear comfortable clothes and shoes. -Sunscreen or a hat is necessary. -Bring extra money if you want to buy crafts (preferably national currency). -have breakfast before
Food
MEXICAN FOOD Ask for the menu, there are options for vegetarians and vegans.
Drinks
DRINKS (soda, water, beer) traditional drink of Teotihuacan - Pulque
Tickets
TICKETS & GUIDE Includes tickets for the archaeological site, the museum and the guided tour.
Transportation
PRIVATE TRANSPORTATION (Mexico City-Teotihuacan-Mexico City)