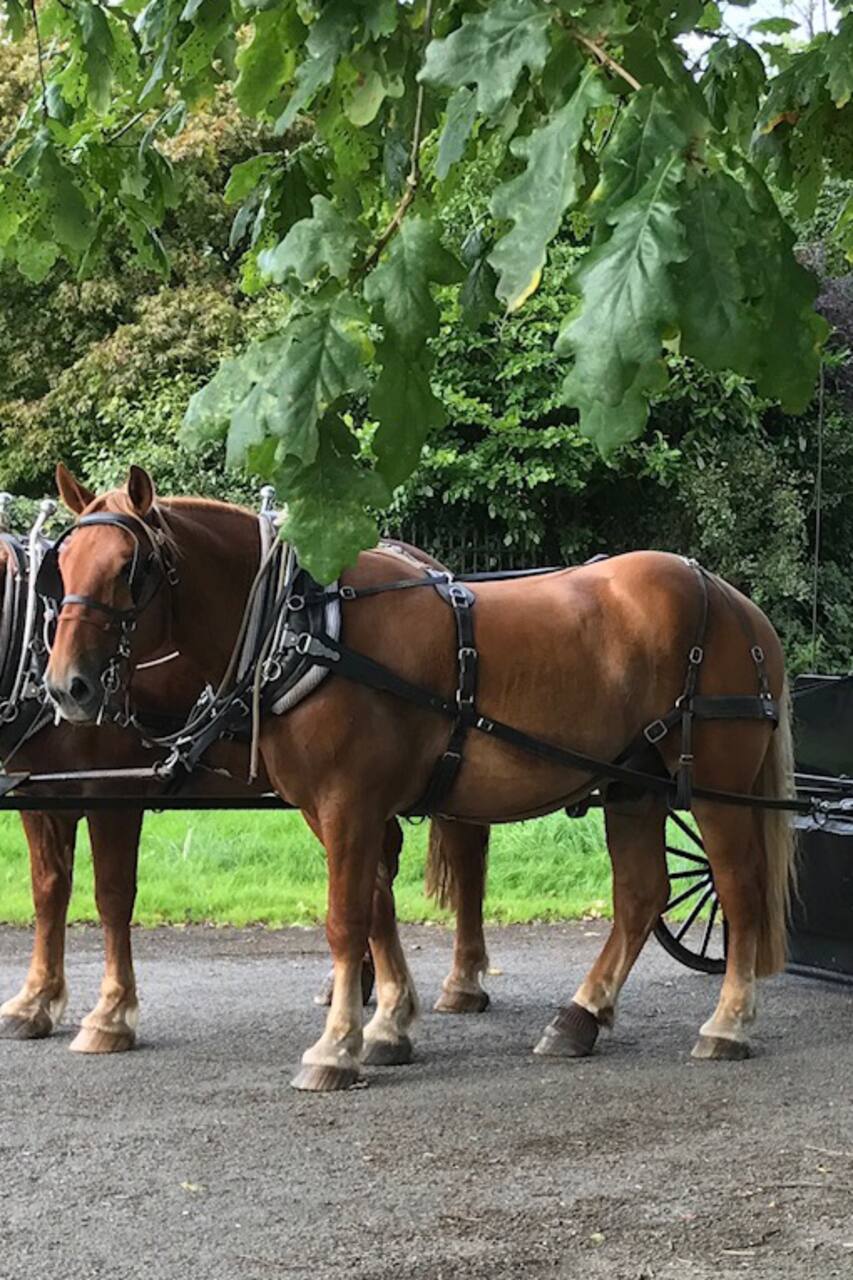 好評受付中! ご予約はお早めに。
You will find no tractors on our farm, only working horses. Whether selling produce at market, hauling supplies from town, giving carriage rides, or nipping off for a pint at our local, our horses are a familiar sight to the residents of South Molton and surrounding villages. Both Steph and I have a passion for our horses. I first worked with farm horses in the Amish and Mennonite communities of…
Arrive at Middle Week Farm near South Molton, North Devon where we try to do things in as traditional and natural way as possible. Meet your host and some of our horses in the horse barn, take in the atmosphere and learn a little about why we feel these miracles of nature still hold their own on the farm 70 years after tractors became commonplace. Then take a trip back in time on our very own…
This is a horse and carriage experience. Our horses are well trained & gentle but they are large sentient beings. Be quiet and cautious around them. Guests must climb up steep steps onto the carriage.
Transportation
Horse drawn carriage ride The carriage is open topped and it can be cold, so an umbrella and a waterproof/warm coat are wise choices to bring with you.
Be prepared for all four seasons in the space of an hour on the carriage - That is the joy of Exmoor!! It can occasionally be cold/wet on the carriage, so bring waterproof and warm clothing!