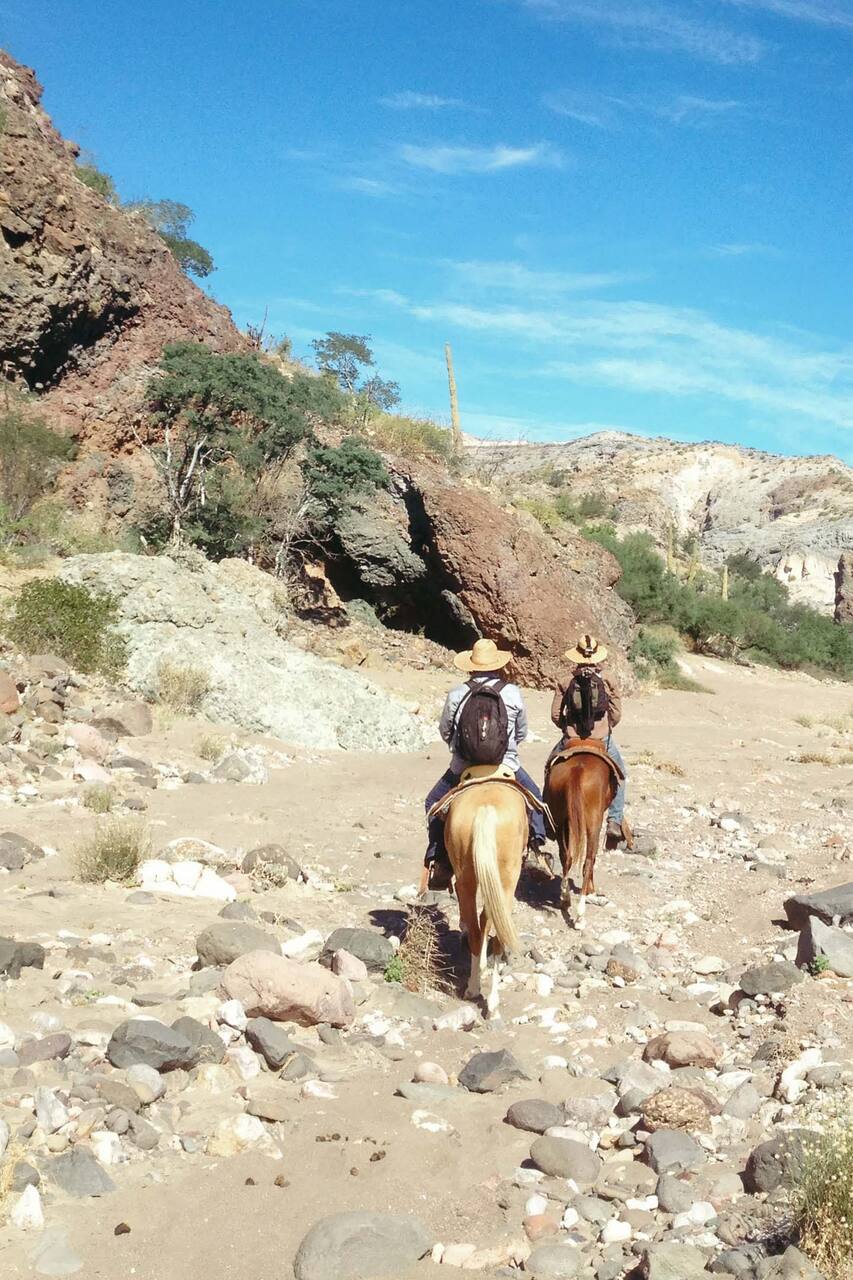 Horse riding old west mexican canyon
Horse riding old west mexican canyon
A lifetime exploring the surroundings while living here have shaped Chayo's name and memories. We'll get along with a legendary man who has spent all his life on a horseback regular ride along the Cajón de los Reyes canyon, approaching to stories and experience he'll share with us all. Eduardo will be translating his stories and supporting with botanical, geological and cultural knowledge along…
First, Eduardo will pick you up at your place. Secondly, we will drive 30km to the rancho, in front of the canyon where you'll meet the legendary Chayo Sosa y Silva and we all start the ride. After the ride, we will have lunch at the restaurant. Right after we'll come back to La Paz downtown or hotel to end the tour.
Dealing with horses is something that should be treated with care. At all times we will have respect for the horses, therefore no gallop, nor stressing them, so we can all enjoy a happy easy ride.
Snacks and Other
Seafood. Dried beef snack We have 3 amazing options at the restaurant (Fish cebiche or shrimp/octopus coctail or garlic fried fish fillet)... yummy!. I'll give you a pack of 100 grams to munch while riding on your horse, cowboy style hey!
Drinks
Serum - (ie. Electrolít) I'll bring 2 options for each of you. Besides soft drinks along seafood at restaurant.
Transportation
Horse fees Every one will ride a horse from Chayo's rancho for about 5 hours. 1 person per horse.
Long sleeve shirt (There might be long branches on the way)
Sunblock (previously applied)
Boots or comfortable shoes